Give a new healthier meaning to Pizza night! These pizza quinoa bites are packed with flavor and have all the attributes of pizza that everyone loves!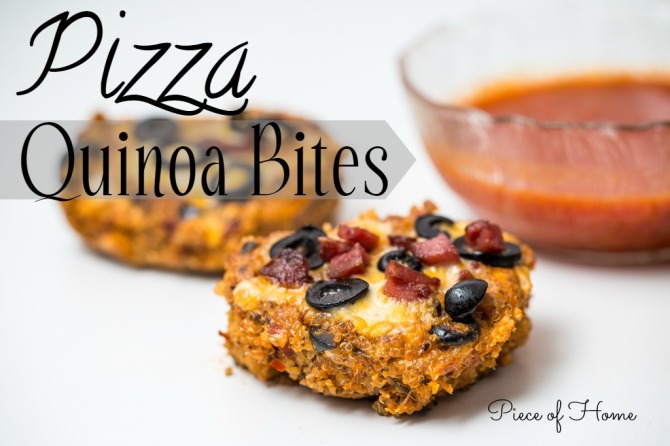 I honestly have not cooked much with quinoa. I know, I know, there are SO many good things about it and it's yummy! My husband is a HUGE fan of quinoa so I am pledging to make more dinners with quinoa. Hold me to it guys!
A few weeks ago I shared a great Cauliflower Nuggets recipe. This week I am sharing these! They are basically the same, just a different base! I love throw together recipes like this and I know you will LOVE this one! Give it a try, even if it's your first time trying quinoa.
Start by adding together all of the spices. The red pepper flakes are optional here but nothing says pizza like a little spice!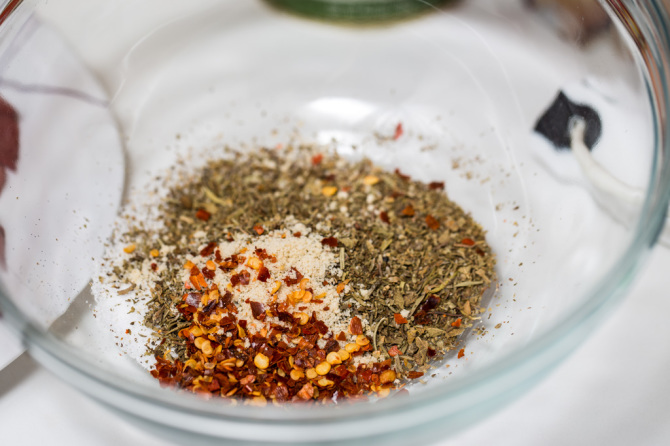 Next spread the pizza sauce all around. Oh wait, actually this time all you have to do is dump it in! See! It's easier than making a pizza. Whaaa??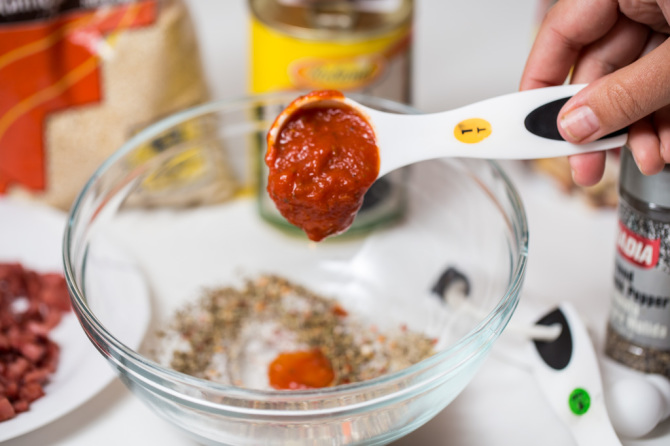 I added some sausage we had laying around because hello, Meat Lovers! I want to feel like I'm ordering my own pizza here so add in those toppings you like! Throw in some olives or whatever topping is your favorite too because after all this is YOUR pizza!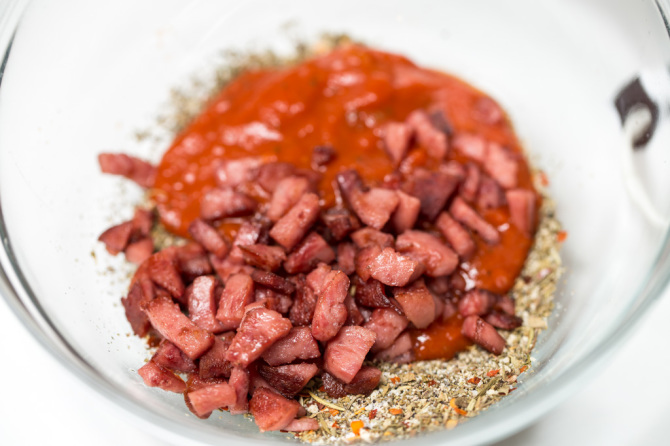 Add the cooked quinoa and mix it all together.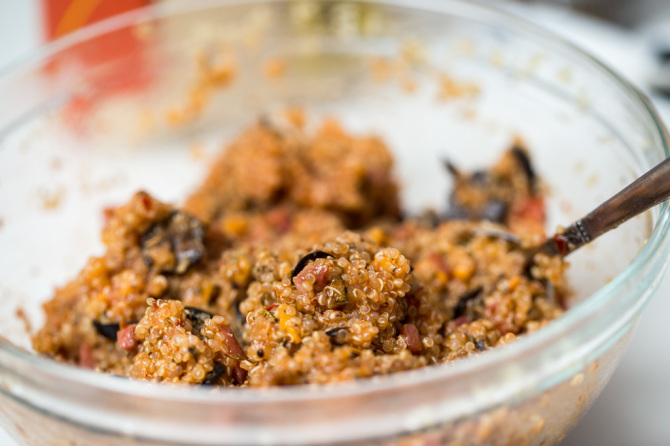 Now add the egg so it gets all sticky and wants to stick together! This is the "crust" right?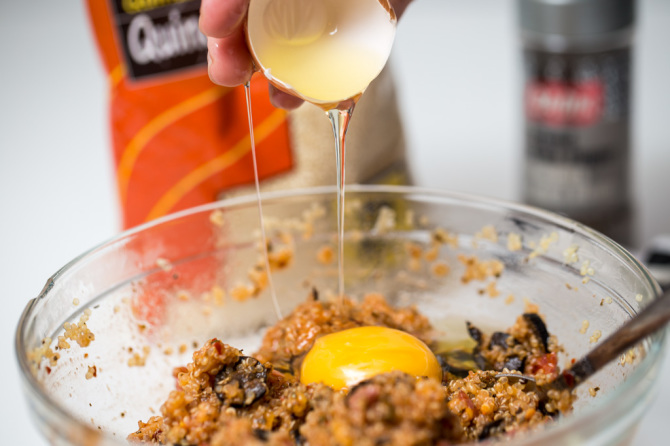 Bake for 12-15 minutes in the oven. Top with cheese or more toppings and broil until crispy but careful not to burn them! Have a great pizza night!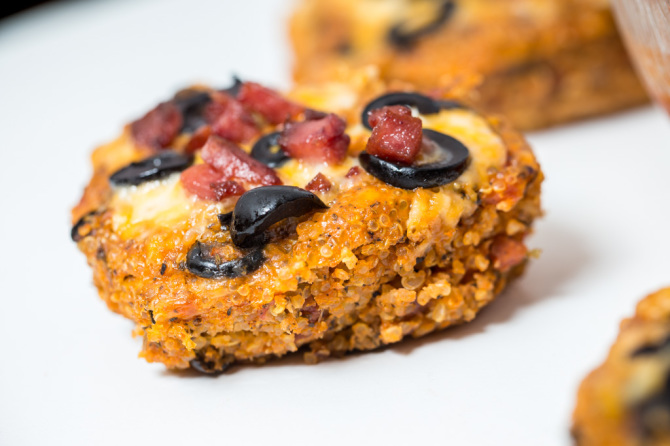 Quinoa Pizza Bites
Ingredients:
1 cup cooked quinoa
½ cup shredded cheese + 2 tablespoons of cheese
1 egg
1 teaspoon salt
1 teaspoon ground pepper
3 tablespoons of marinara sauce
1/2 cup diced sausage meat (or pepperoni), cooked
½ teaspoon garlic powder
3 teaspoons italian seasoning
1 teaspoon crushed red pepper flakes
1/4 cup diced olives (optional)
Marinara Sauce, for dipping
Directions:
Preheat oven to 400 degrees F.
Mix ½ cup uncooked quinoa, washed, with 1 ¼ cups water and a pinch of salt. Bring to a boil then lower the heat. Cook the quinoa about 15 minutes until fluffy. You should get about 1 ½ cups of cooked quinoa.
Grease a 12 mini muffin tin pan.
Mix spices, cheese, marinara sauce, egg, meat, olives, and quinoa together.
Put a tablespoon into each muffin tin, packing them in.
Bake for 12-15 minutes.
Remove from oven and top with remaining 2 tablespoons of cheese. Broil for about 1 minute.
After broiling, allow to cool on a wire rack for about 15 minutes and then remove from pan.
Serve with Marinara Sauce.
{adapted from Iowa Girl Eats}