The best way to bring a zing to your fish! Sweet & Sour Tilapia is a burst of sass and a dash of sweet! 
I am always looking for ways to add something special to tilapia. It's such a juicy perfect fish to make! Tilapia has just always been one of my favorites! I had some homemade sweet & sour sauce left over from my Cauliflower Nuggets so I decided to add it to the tilapia!
Surprise! Ahhh-mazing! Check it out!
Add the tilapia to a heated oiled pan.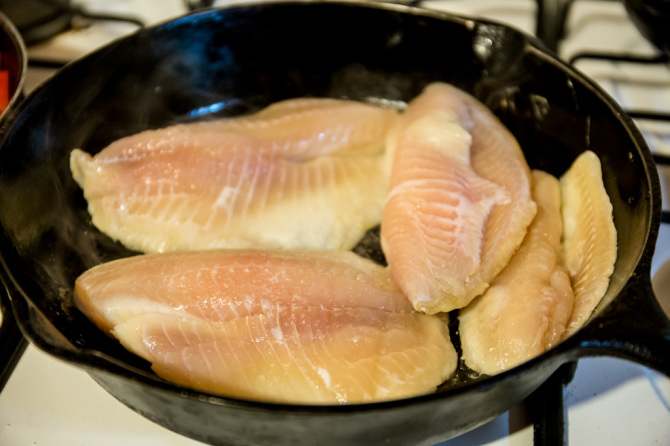 Thinly slice some carrots, bell pepper, and onion. Gently saute until tender.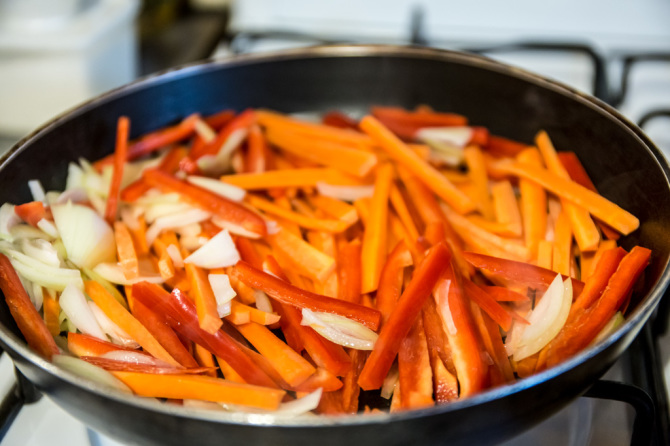 Mix the vegetables in with the sweet and sour sauce and scoop a portion onto the cooked tilapia.
Zing, Zang, and Bang!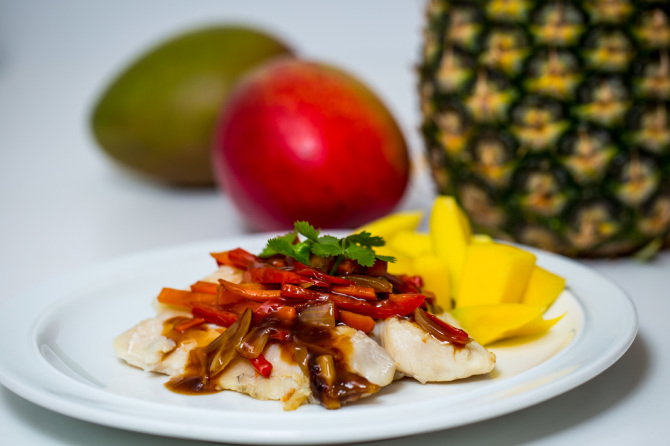 Sweet & Sour Tilapia
Ingredients:
4 tilapia fillets
1 cup carrots, thinly sliced
1/2 cup red bell pepper, thinly sliced
1 small onion, diced
For the Sweet and Sour Sauce:
1 tbsp cornstarch
2 tbsp water
2/3 cup vinegar
1/2 cup brown sugar
2 tbsp ketchup
2 tsp soy sauce
Directions:
1. Place the tilapia fillets into a well greased heated pan. Cook on low until no longer pink and flaky.
2. Thinly slice the vegetables. Add to a heated pan and saute until tender.
3. Prepare the sweet & sour sauce by adding the vinegar, brown sugar, soy sauce, and ketchup. Heat in a sauce pan until boiling. Mix together the cornstarch and water and add to the mixture. Heat until thickened.
4. Add the sauteed vegetables to the sweet & sour sauce. Scoop on top of the cooked tilapia. Serve warm.