A simple recipe for fresh and easy homemade crescent rolls! All those recipes that called for the canned dough when you don't have any? No longer a problem with this great recipe!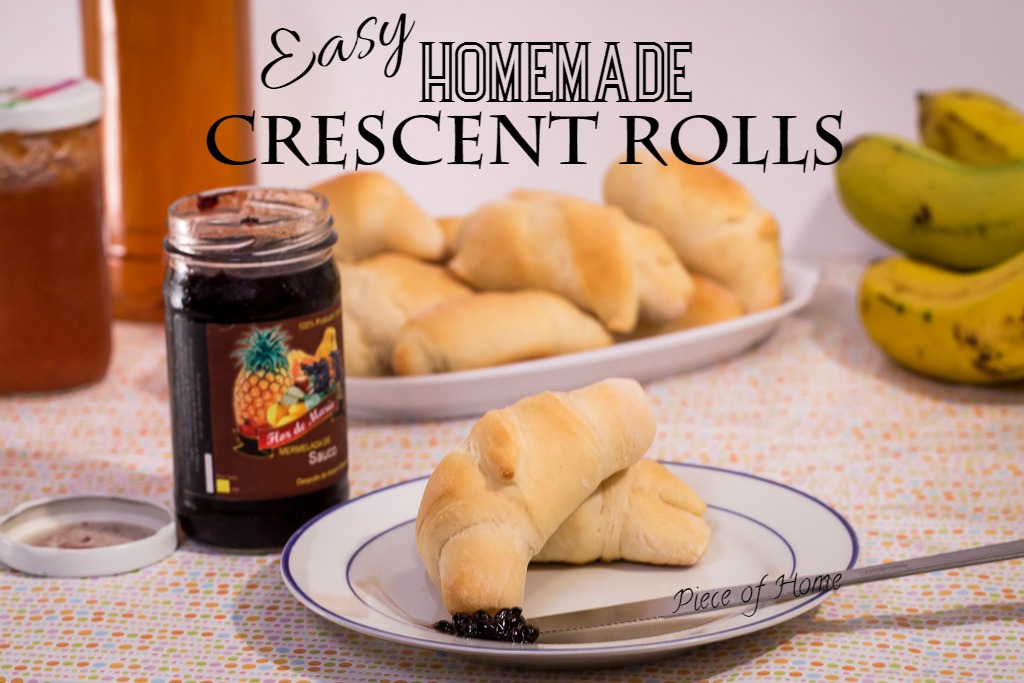 I don't know how many times I see a really yummy recipe like Nutella filled crescent rolls, or the Classic Chicken Bake and come to find out they used refrigerator crescent roll dough.
I don't have any of that! I can't buy any of that in Costa Rica. As in, NON-existent.
Maybe its a good thing… much LESS preservatives and things I can't even pronounce in them!
I was so excited to find this yummy and not to mention super easy recipe for homemade crescent rolls. Not that I need a recipe like this in my house. But it's teaching me to resist the temptation. Beacuse, who doesn't love yummy warm bread right out of the oven. Oh yes, I love that!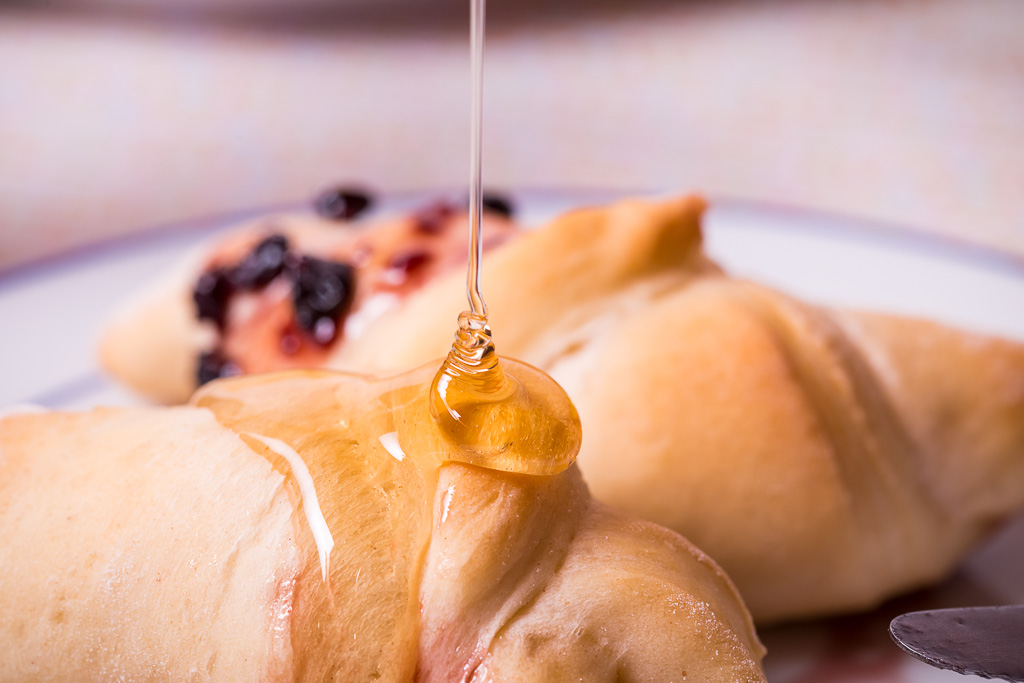 It has been so windy here which = ALLERGIES! Or as we like to say. Bad. News. Bears. Not cool!
So our "maybe" cure? Honey. I mean what better way to get your daily intake of honey than on a warm crescent roll. Count me in! Allergies be gone!
Please don't let the yeast scare you away. I've always been so hesitant to bake with yeast but as long as you plan ahead, you will find this is so easy! I have no idea why I've been so timid before with yeast. These easy homemade crescent rolls are a great way to get some practice with yeast!
It's. No. Big. Deal. –This is how we do!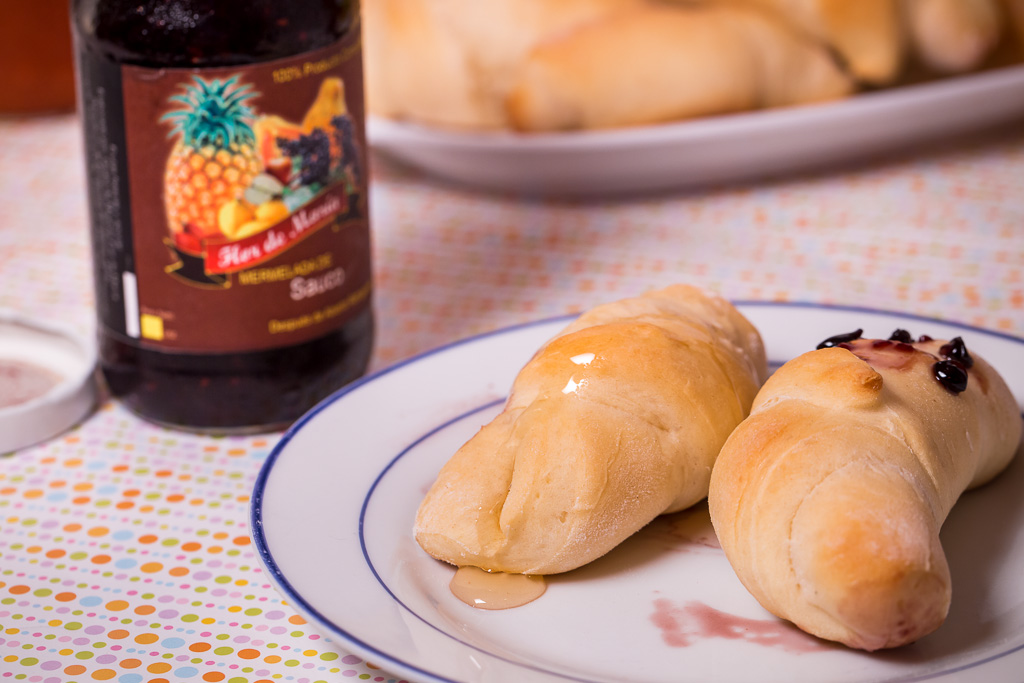 Easy Homemade Crescent Rolls 

Prep Time: 30 min. + 1 hour rising Cook Time: 15 min. Total Time: 1 hour 45 min
Yields: 32 rolls
Ingredients:
3 and 1/2 cups of flour
1 pkg fresh yeast (2 and 1/4 tsp active yeast)
1/3 cup water, warm
3/4 cup milk, warm
1 and 1/2 Tablespoon Sugar
2 large eggs
1 teaspoon salt
4 Tablespoons Butter, softened
Filling:
4 Tablespoons Butter, softened
Directions:
1. In a small dish, dissolve the yeast in the warm water. In a large bowl, mix flour, sugar, and salt. Add the yeast to the flour mixture and mix.
2. Add the eggs and milk. Mix everything together. Add the butter and knead the dough until soft.
3. Cover the dough with a cloth and place in a warm non-drafty area to rise. Allow to rise about 1 hour or until doubled in size.
4. Punch the dough down and divide into two equal parts. Form the dough into balls. Place onto a floured surface and roll into a 17 inch circle using a rolling pin. Spread about 2 Tablespoons of softened butter on the dough circle.
5. Cut the circle into 16 triangles. You can use a pastry cutter and cut just like you would a pizza. Start rolling each triangle into crescents. Start from the outside edge and roll. Place on a greased baking tray with the tip side down.
6. Let the rolls rise about 20 minutes. Melt the additional 1 and 1/2 Tablespoons of butter and brush the tops.
7. Preheat the oven to 400 degrees F. Bake for 15-20 minutes until golden brown. Allow a few minutes to cool.
Enjoy with your favorite jam, honey, or more butter!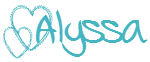 {adapted from Homemade Cooking Adventure}