Quick, smooth, delicious, and oh so chocolaty!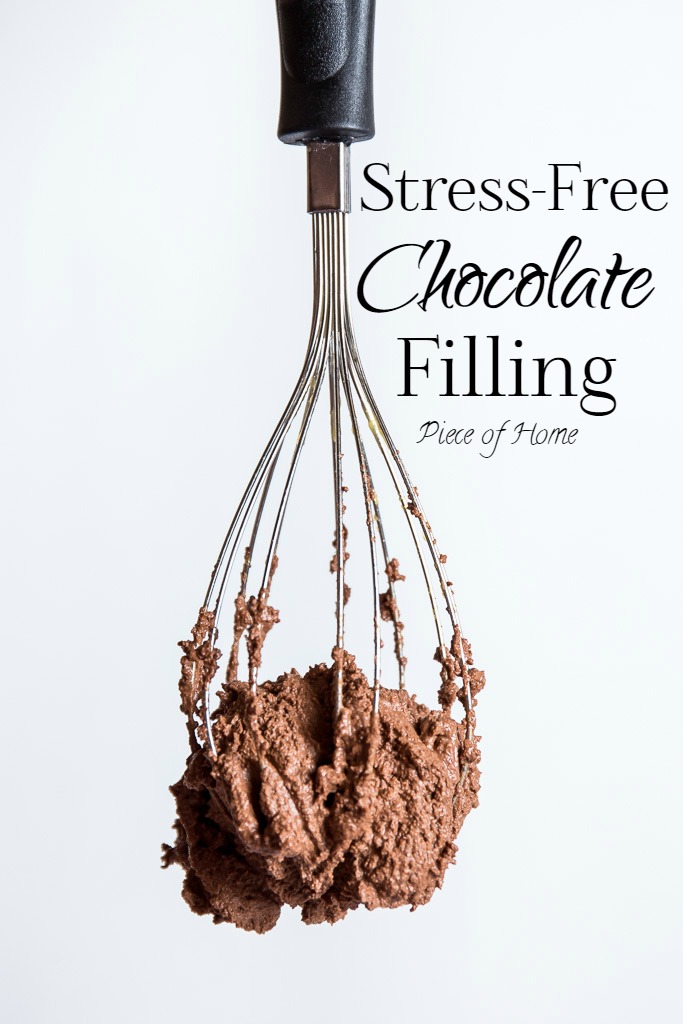 I've been anxiously waiting to share this post with you all. I have no patience when it comes to all things chocolate. I need to share it with you now! And chocolate frosting just falls into one of those categories that I just really, really love. I'm not what some people would call a chocolate fanatic. I just know how to truly appreciate something smooth and packed with chocolate. Fanatic much?
Introducing the BEST worry-free, ready in no time, chocolate filling!
There are always those moments when making a cake when I decide "oh actually, I want to triple stack it, 3 flavors, multiple frostings, the whole she-bang." Then I have to reign myself in again and remind myself that although I really enjoy making beautiful cakes I must focus on what is possible at the moment.
To set the moment..
This was one of those moments where an hour before we were leaving to visit some friends I remembered someone had a birthday that day. Quick, lets make a German Chocolate Cake. Why do I do this to myself!?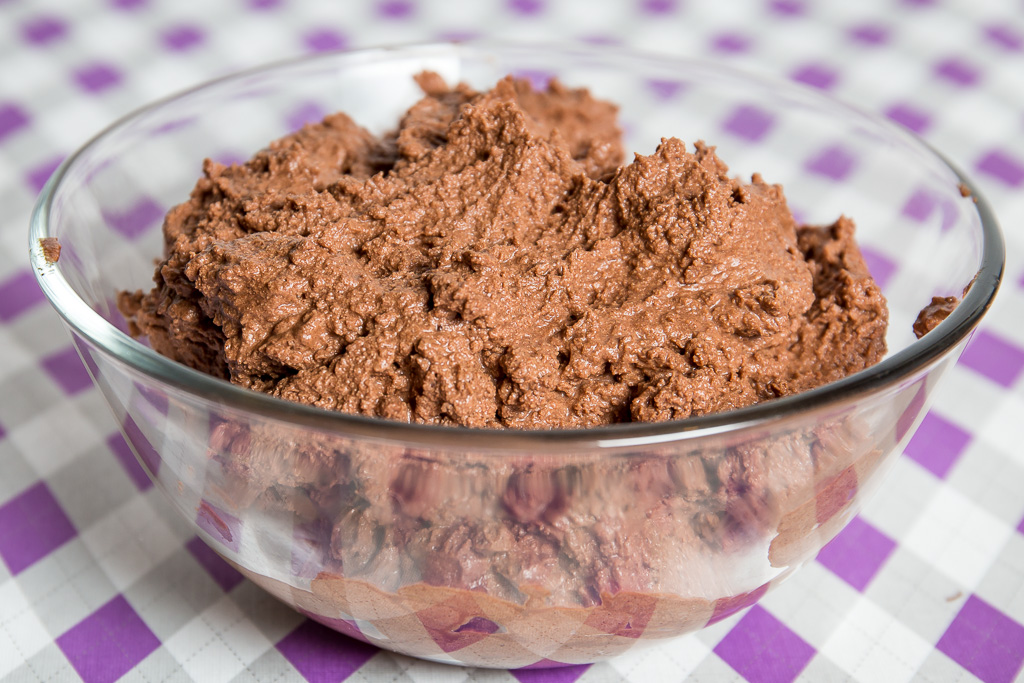 Luckily, this amazing worry-free frosting came to my help! Quick, smooth, delicious, and oh so chocolaty. Just perfect! I may have been stingy with the spoon licking at the end. Who's to blame!? Now, onto this goodness!
Worry-Free Chocolate Filling 

Ingredients:
1/2 cup hot water
4 Tbsp cocoa powder
1 1/2 cups semi-sweet chocolate chips
2 cups heavy cream
3 Tbsp sugar
Directions:
1. Dissolve the cocoa powder in the hot water stirring frequently.
2. In the microwave or double boiler, melt the chocolate chips, just until smooth. If using the microwave, stir every 30 seconds until smooth.
3. Add the hot cocoa mixture to the melted chocolate chips and stir well to combine.
4. In a separate bowl, beat the heavy cream and sugar until it becomes stiff. It should be thick and not slide off your spoon.
5. Add the whipped cream mixture to the melted chocolate and mix until well combined.
6. Refrigerate until ready to use.