Chia Pudding is a great healthy choice for a snack or even breakfast! Lots of healthy benefits but more importantly, quick and easy!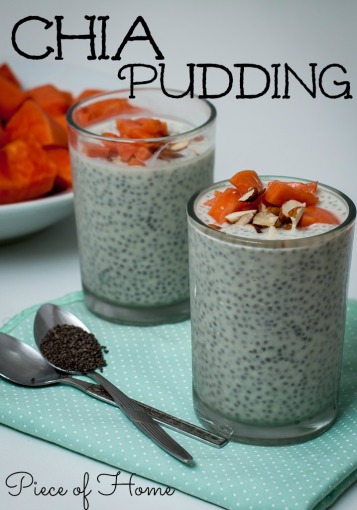 A friend of ours had to leave to town quickly and we were the recipients of some of their pantry goods that they had to leave behind. Not complaining!
Among the assortment of things was a bag of Chia seeds. Oh Chia… so long I have put off our meeting.
I just didn't want to fall into the "trend" I suppose. Sometimes I run the other way but this time these Chia seeds came right to me! I figured I would have to try and make something great!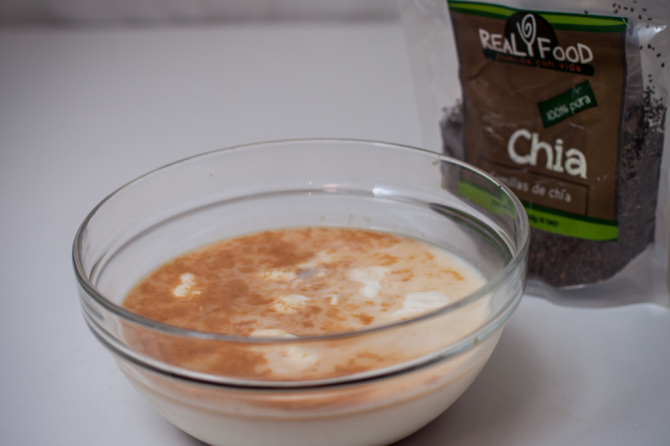 Most Chia lovers have always raved about the Chia pudding. So I decided to start with that! Pretty easy! Just mix milk, vanilla, and maple in a bowl.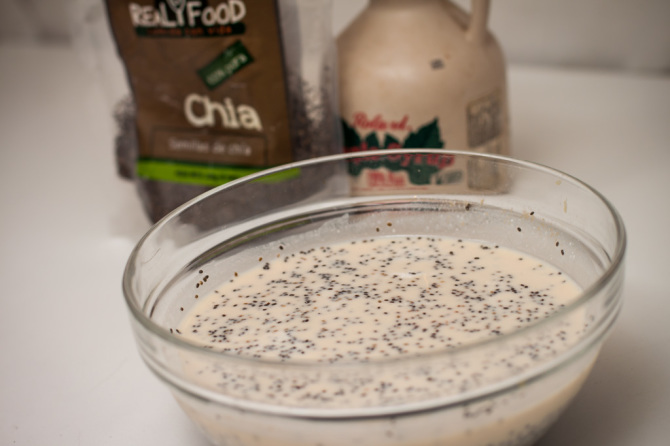 Add the Chia seeds and put it in the fridge for about an hour. Stir the mixture and then let it sit another 4 hours or overnight. Top it with fruit, nuts, etc.. and enjoy! This is a perfect snack for kids too!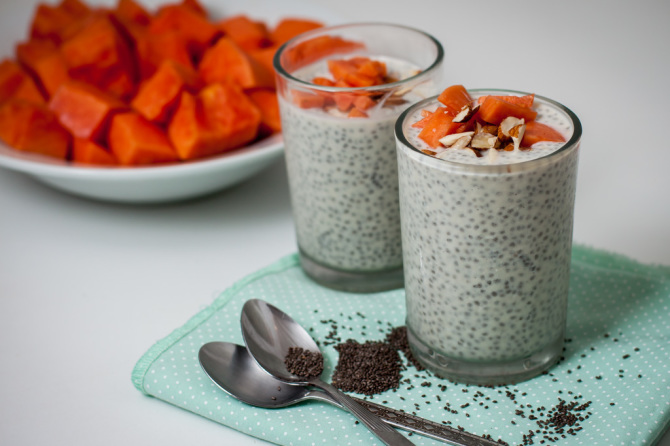 Chia Pudding
Ingredients:
1 1/2 cups of milk or almond milk
2 Tablespoons Maple Syrup
1 teaspoon vanilla
1/3 cup of Chia seeds
Directions:
1. Mix the milk, maple syrup, and vanilla in a bowl.
2. Gradually stir in the Chia seeds and cover.
3. Refrigerate for 1 hour and stir. Re-cover and let sit 4 hours or overnight.
4. Serve cold with fruit and nuts on top. Enjoy!