A thick sauce perfect for pizzas or spaghetti. This simple tomato base is the answer for all meals quick! A much cheaper and healthier option too!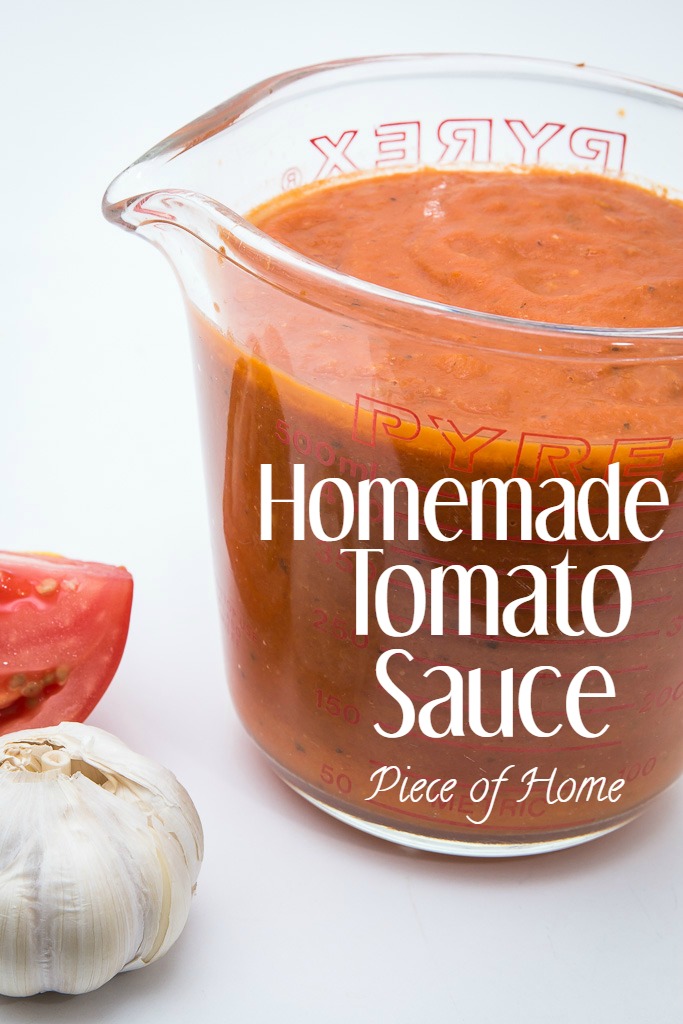 I've never been one to make my own sauces. Why? I like convenience. Don't we all? And making my own sauce is not convenient.. or so I thought.
If anyone told me I'd be making my own homemade tomato sauce, pizza sauce, spaghetti sauce, etc..  a year ago I would've laughed at them. And yet…
Here I am. Making my own sauces! You guys, it's easy! How come no one ever told me how delicious making your own sauces is and how convenient too!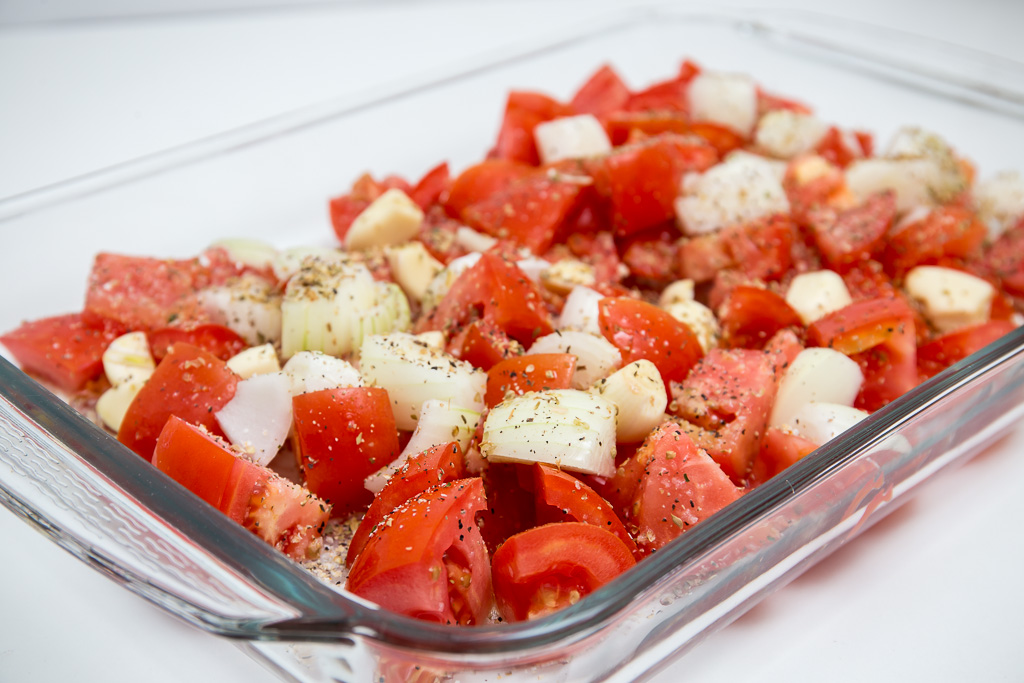 I made a big batch of this and froze the rest in portioned sized bags so it's ready to go for our quick pasta meals and our Friday night pizza nights!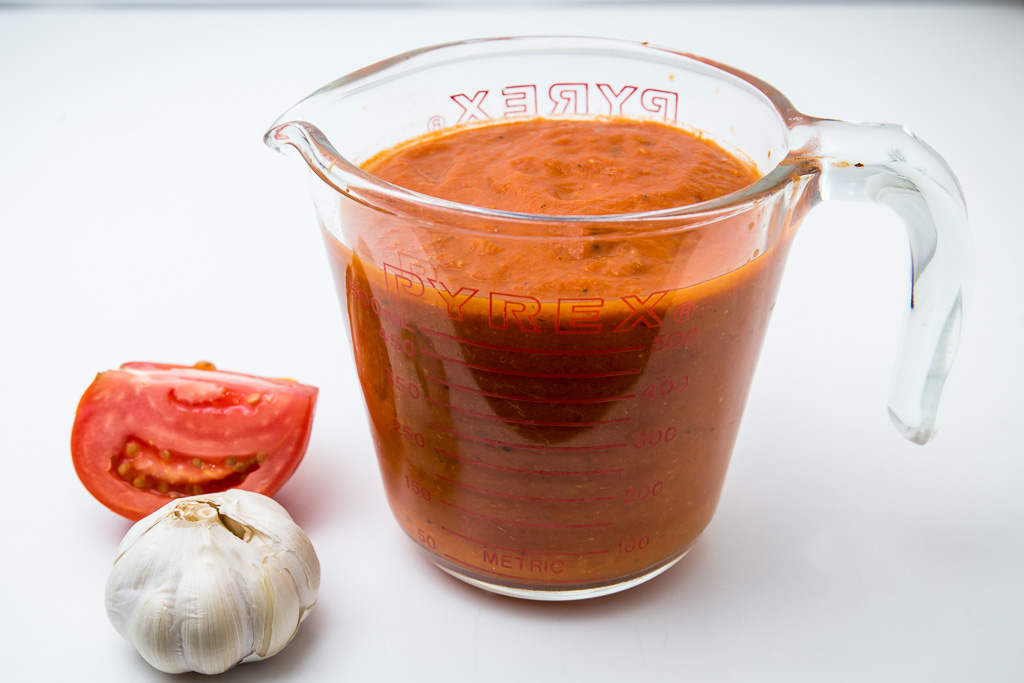 Homemade Tomato Sauce 

Ingredients:
6 large tomatoes, quartered
8 garlic cloves, halved
2 medium onion, quartered
garlic salt
pepper
1 can tomato paste (only for making pizza sauce)
Directions:
1. Preheat the oven to 350 degrees F. In a large casserole dish, add the quartered tomatoes, garlic, onion, garlic salt, and pepper.
2. Place the pan in the oven and bake for about 1 hour. The mixture should be juicy. Allow to cool 10 minutes.
3. Pour the tomato mixture into a blender and blend on high for 2-3 minutes.
4. Enjoy warm! You can use this sauce for spaghetti, dips, etc… If you want to make this a pizza sauce, add 1 can of tomato paste to the blender while you are blending. This will make it a thicker sauce for the pizza.
If you are just making pasta sauce then omit the tomato paste. If you are wanting pizza sauce add the tomato paste. I have used just the regular sauce as pizza sauce and it was just fine. Just don't use as much so it's not too runny on your pizza!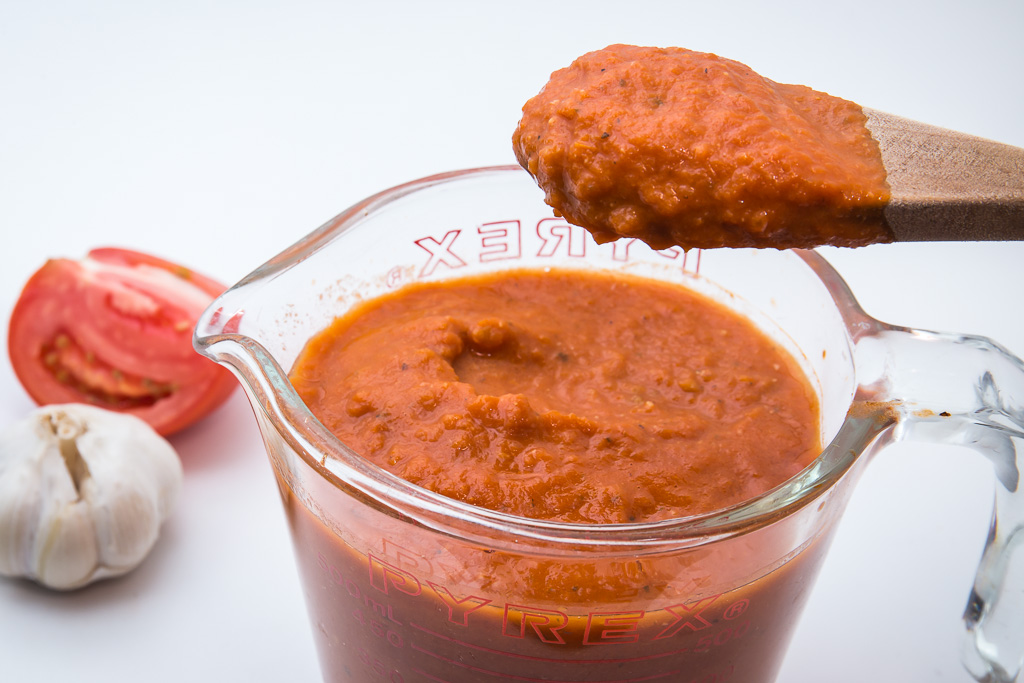 Please share below your experiences making your own sauces! I'd love to hear what you make that brings a little convenience into your busy days!