Soft and moist muffins stuffed with veggies and oozing with cheese! The best cornbread you will ever have!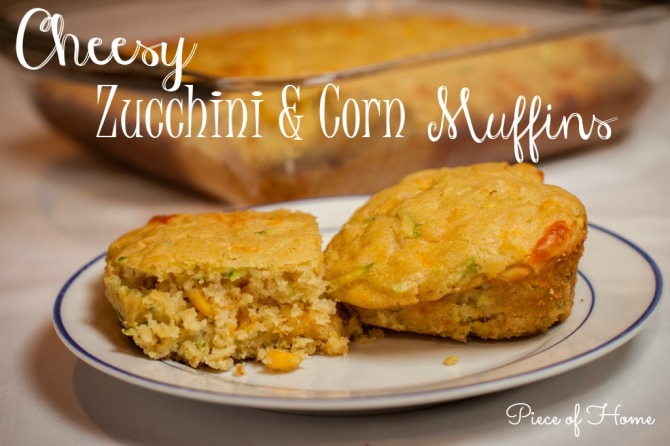 One of the worst things in the world is super dry scratchy cornbread. I guess what's even worse is when it sticks in your throat and you feel like you can't swallow right when someone starts talking to you at the table.
The. absolute. worst.
The Best? Problem solved! These amazing corn muffins are filled with zucchini, corn, and cheese making them a super duper moist muffin. They are so amazing!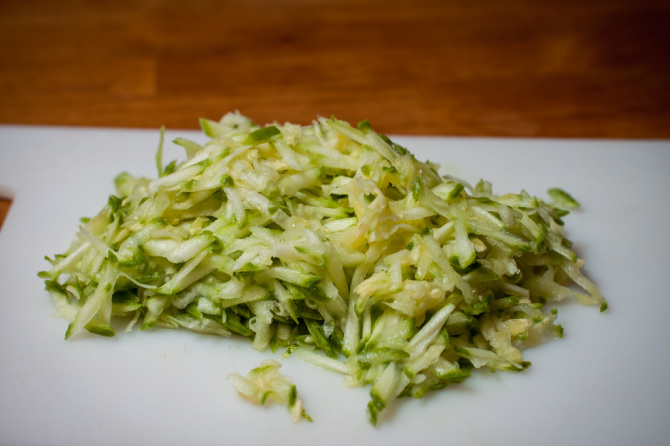 Lightly peel the zucchini and shred.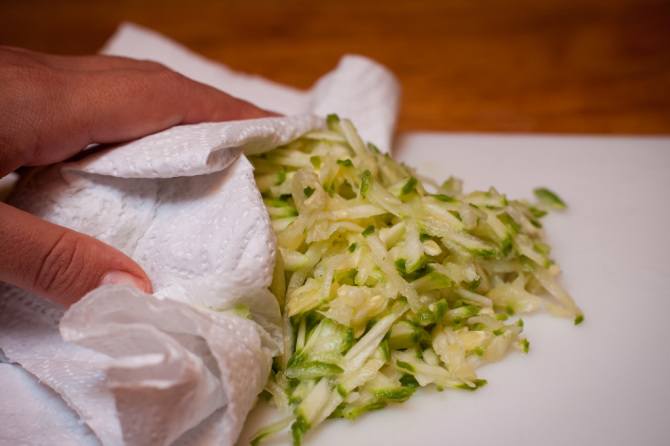 Pat dry with a paper towel to get some of the moisture out. You may need to squeeze it some if your zucchini is really juicy.
In a medium bowl add the flour, cornmeal, sugar, baking powder, baking soda, and salt. In another bowl mix together the buttermilk, eggs, oil, and butter. Add the dry ingredients to the milk mixture and stir.
(Note: I used corn flour because there is no cornmeal in Costa Rica and it turned out really yummy!)
This dough is really fun, its the perfect consistency! Throw in the prepared zucchini.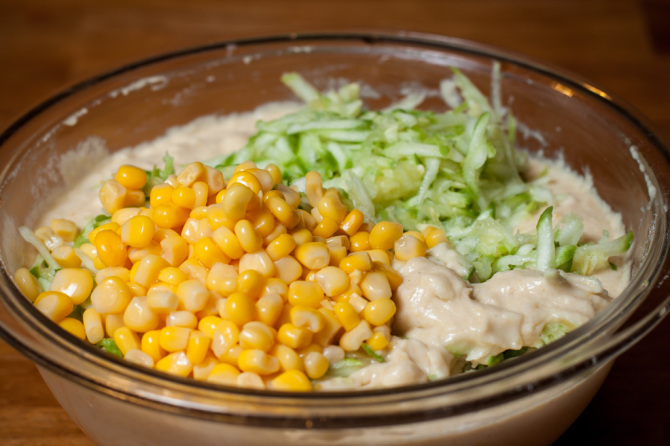 Then toss in the corn kernels. See, isn't this looking amazing!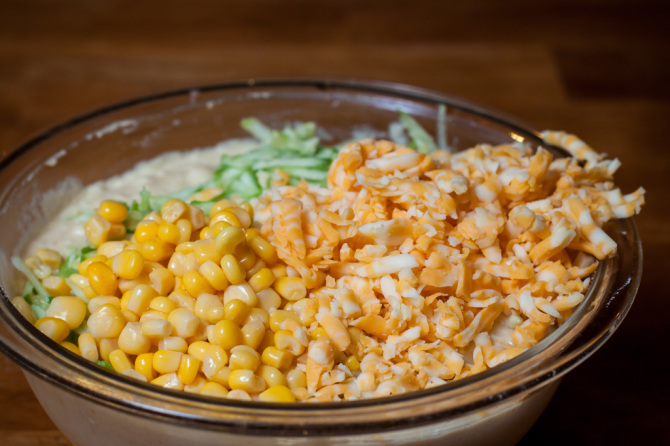 Of course, can't forget the cheese!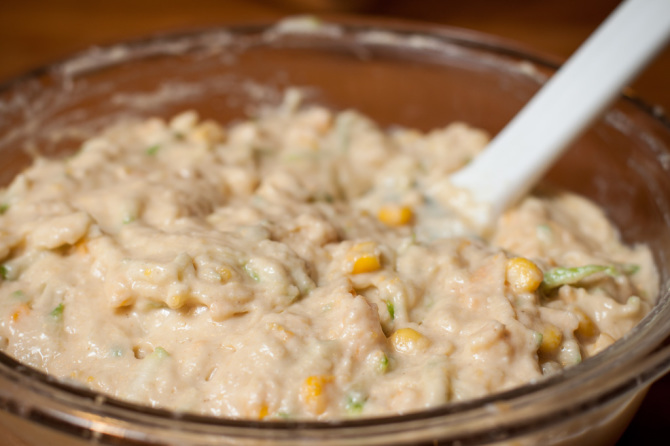 Mix it all up and scoop into muffin tins, or an 8×8 glass baking pan. Serve warm with your favorite chili or soup!
Cheesy Zucchini & Corn Muffins
Ingredients:
1 cup all-purpose Gold Medal flour
1 cup course ground yellow cornmeal or corn flour
4 tablespoons granulated sugar
2 1/2 teaspoons baking powder
1/4 teaspoon baking soda
1/2 teaspoon salt
1 cup buttermilk
3 tablespoons unsalted butter, melted and cooled
3 tablespoons canola oil
2 large eggs
1/2 cup shredded zucchini, patted dry
1/2 cup sweet corn kernels
1 cup shredded Cheddar Cheese
Directions:
1. Preheat the oven to 400 degrees F. Prepare a muffin pan with cooking spray or an 8×8 glass baking pan.
2. In a large bowl, whisk together the flour, cornmeal, sugar, baking powder, baking soda, and salt. Set aside.
3. In a medium bowl, whisk the buttermilk, melted butter, canola oil, and eggs until well blended. Add the dry mixture to the liquid and mix well. The batter will be lumpy. Fold in the zucchini, corn, and cheddar cheese. Scoop the batter into the muffin tin or glass pan.
4. Bake for 15 minutes, or until the tops are golden. Let it cool for 5 minutes. Serve warm.
{adapted from Two Peas and Their Pod}