Looking for a great side to add to your meal? The roasted carrot and potato wedges are just the thing! Anything roasted = happy day!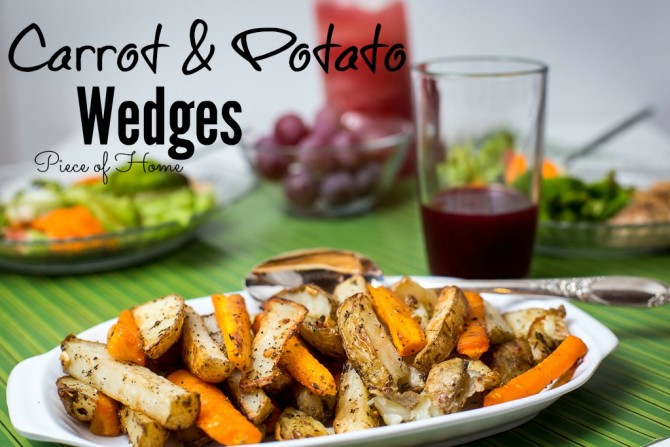 This is a great quick and easy side dish to any meal. Of course once you have some meat in your meal, this makes it the perfect "meat and potatoes" kind of meal.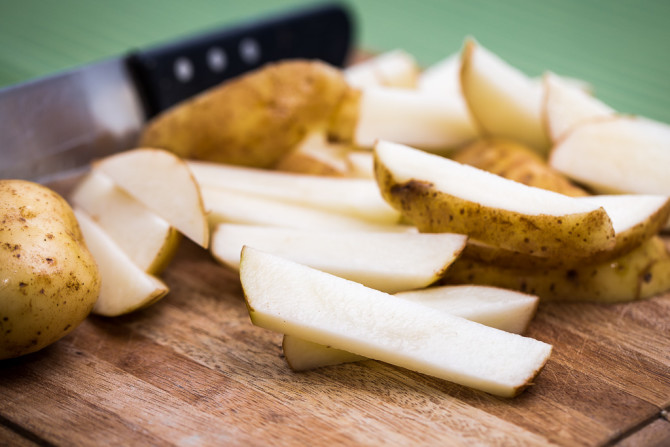 Start by wedging the potatoes and carrots.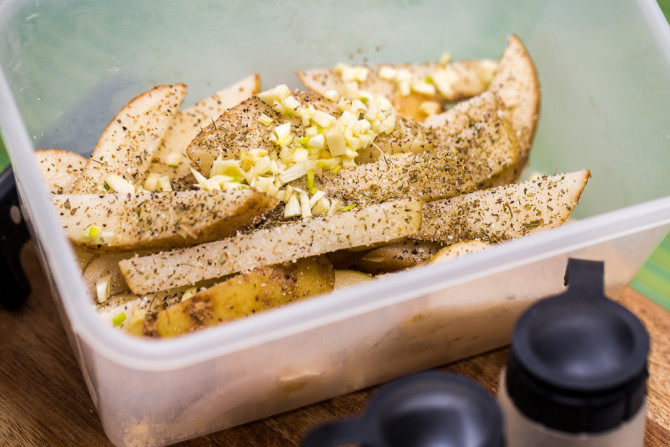 Add the seasonings, salt, garlic, and oil. I used a tupperware so I could shake it and get everything well coated.
I added the carrots at the last minute which is why they are not in the picture but don't forget those yummy carrots. There is NOTHING like warm roasted carrots! DElicious!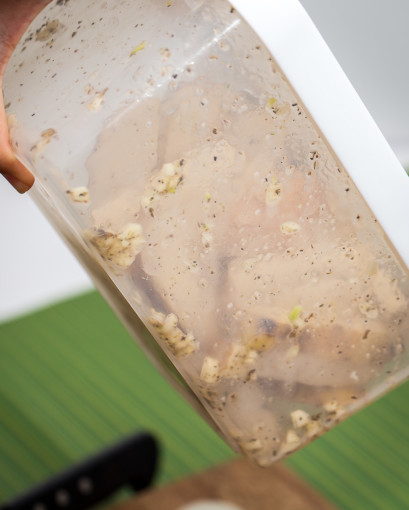 You can dance around the house too while you are "shaking" your potatoes around. Or better yet, throw it to one of the kids to shake around!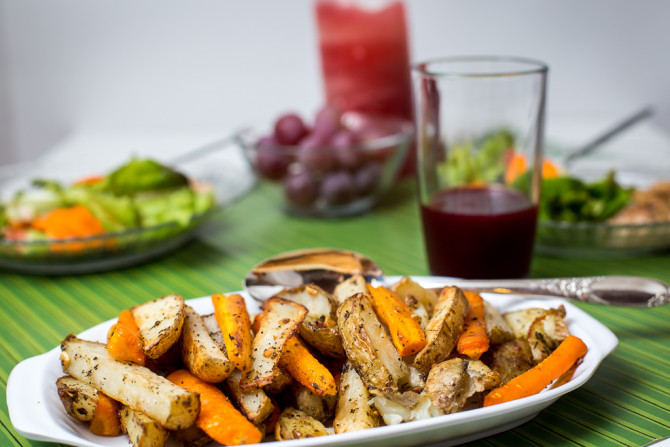 Carrot & Potato Wedges 

Ingredients:
2 large Russet potatoes
2 large carrots
2 garlic cloves
2 teaspoon garlic salt
1 teaspoon paprika
1 Tablespoon Italian Seasoning
1/4 cup olive oil
Directions:
1. Wash and scrub the potatoes. Cut in half and then into wedges.
2. Scrub and peel the carrots. Cut in half and then into wedges.
3. Place carrots and potatoes into a large tupperware or plastic bag.
4. Add the garlic, garlic salt, paprika, italian seasoning, and oilve oil to the vegetables. Shake or stir well until evenly coated.
5. Place on a baking sheet and bake at 350 degrees F. for 30-40 minutes until tender and golden brown.
Enjoy!