Add some spin to the original Sloppy Joe! Filled with veggies and spice, roll your sleeves up and dig in!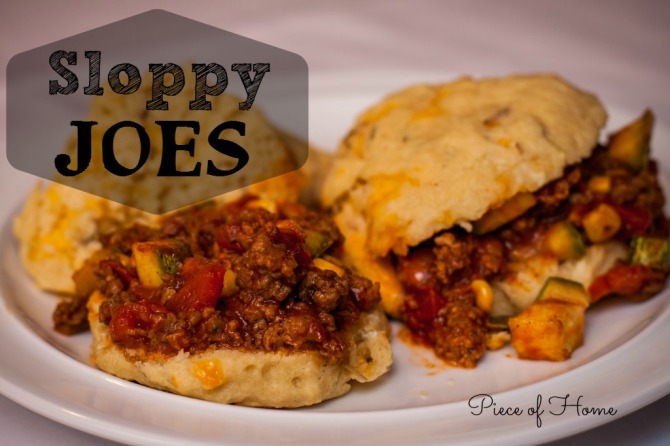 Sloppy Joes does not make a very frequent appearance in our house.
Until there is nothing to eat and I need to throw something together… Same ole' story?
This time I decided to put a spin on the plain sloppy joe and add some veggies! It gave it a wonderful texture and was very yummy!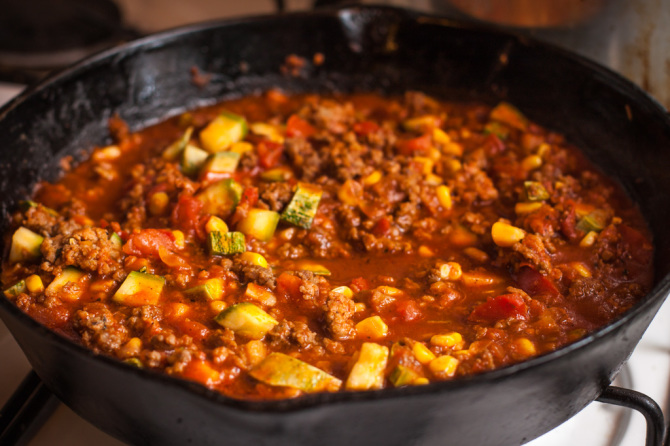 Zucchini, corn, and tomatoes. The super version of Sloppy Joes! Cook up the ground beef, add the spices and veggies and heat on low until the mixture has thickened.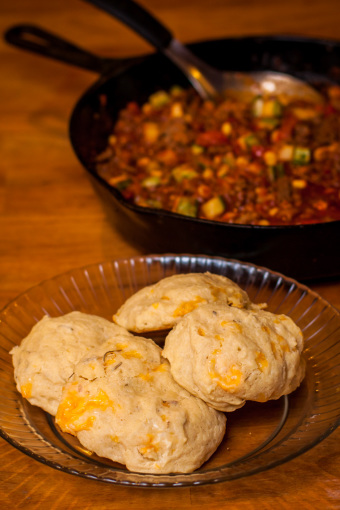 Try it with these yummy cheesy biscuits! You'll never go back! Nothing worse than a soggy bun and these stay firm until the very last bite!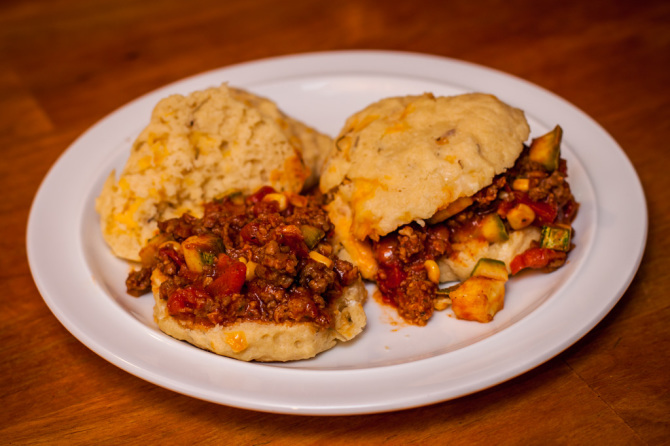 Sloppy Joes
Ingredients:
1 Tbs. Olive Oil
1 1/2 lbs of ground beef, cooked
1 medium zucchini, cubed
1 tomato, diced
1/2 cup corn kernels
1 medium onion, chopped
2 tsp. steak seasoning
1/4 cup brown sugar
1 Tbs. Red Wine Vinegar
1 Tbs. Worcestershire Sauce
2 cups tomato sauce
2 Tbs. tomato paste
Directions:
1. Heat a large skillet over medium high heat. Add oil and meat to the pan. Spread the meat around the pan and begin to break it up.
2. In a separate bowl, combine brown sugar and steak seasoning. Add sugar and spice mixture to the meat in the skillet and stir. When the meat has browned, add onion, corn, and zucchini.
3. Reduce heat to medium and cook onion, corn, zucchini, red wine vinegar and Worcestershire sauce with meat for 5 minutes.
4. Add tomato sauce and paste to pan. Stir to combine. Reduce heat to simmer and cook Sloppy Joe mixture 5 minutes longer.
5. Using a large spoon, scoop sloppy joe meat onto cheesy biscuit bottoms and cover with bun tops. Have lots of napkins!
{inspired by Piece of Home}