A quick, light and refreshing salad that is perfect for lunch! Apple Chicken Salad has the tang and the crunch!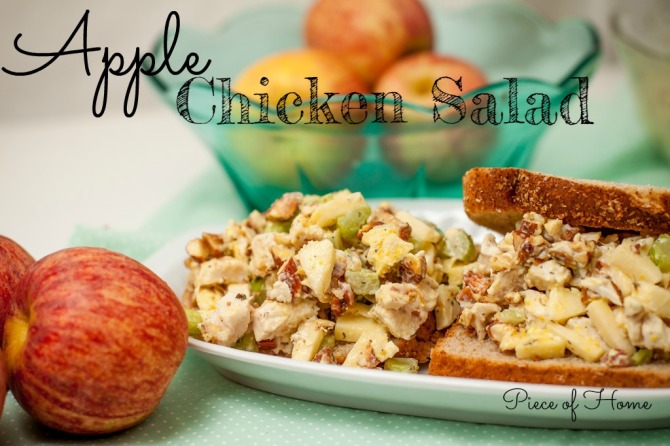 Since the season is for apples, I was really excited to try this Apple Chicken Salad. I have always enjoyed a similar salad with grapes and have loved it!
This one is just as good if not better! I love salad like these where you can add almost anything you want!
I wasn't able to find any pita bread when I made this but slap this in a pita and it is the best sandwich you will ever have!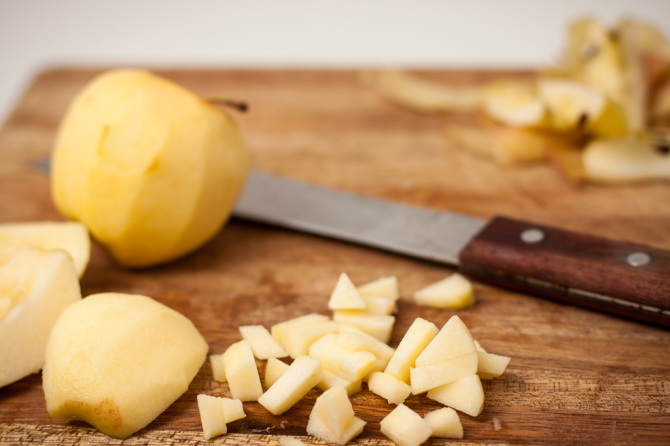 Peel, core, and cut about 2 large apples into small chunks.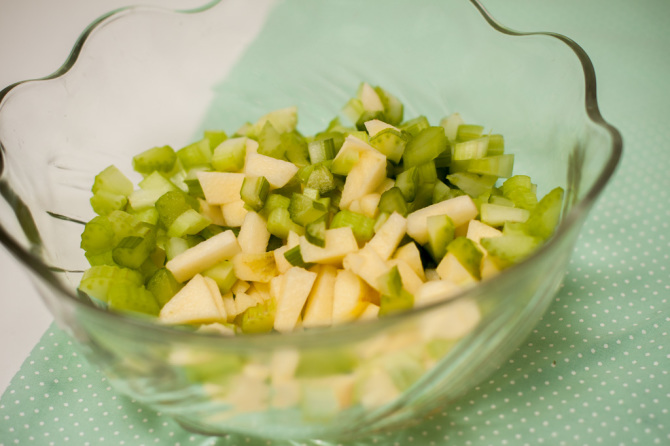 Cut some celery into small chunks and mix it with the apples.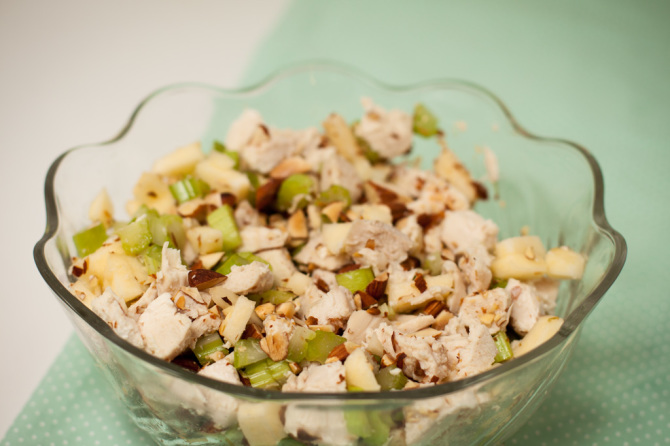 Add the cooked, cubed, chicken and toasted almonds.
The best part about this salad is the dressing is as simple as it gets! Add some mayo and mustard, salt, pepper, and a little Italian seasoning. And mix it all up!
This is the perfect meal to take for a picnic because it is all ready to go!
You can enjoy the salad plain, with bread, or in a pita. Best to eat when cold.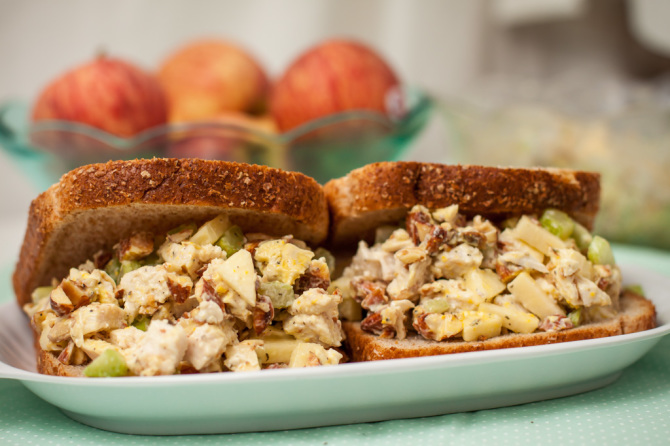 Apple Chicken Salad
Ingredients:
2 large chicken breast, cooked and cubed
2 large apples, peeled and diced
3 stalks of celery, diced
1/2 cup toasted almonds, chopped
1/2 cup mayonnaise
1 Tbs mustard
2 tsp. Italian seasoning
salt & pepper
Directions:
1.Bring a large pot of water to boil. Place the chicken breasts in the boiling water and boil until no longer pink and thoroughly cooked. Set aside to cool.
2. Meanwhile, peel two large apples, de-core, and cut into small cubes. Add to a small mixing bowl.
3.Cut 3 stalks of celery into small cubes and mix with the apples. Once the chicken has cooled, cut and cube into small bite size pieces. The smaller, the better.
4. Pour the almonds onto a plate and toast in the microwave for about 4 minutes, stirring every 30 seconds. Chop them as finely as you can. Add the toasted almonds to the bowl.
5. Once it all all together in the bowl, add the mayo, mustard, and seasons. Chill before eating.