Quite possibly my most favorite recipe ever! It seems like I always have bananas going bad and a freezer full of bananas waiting to be used. That means lots of banana bread! The best part about this recipe is that it freezes very nicely! We are living on a farm in Costa Rica that has tons of banana trees and hate to see them go to waste! So here I am a baking again :) Now this is my little piece of home!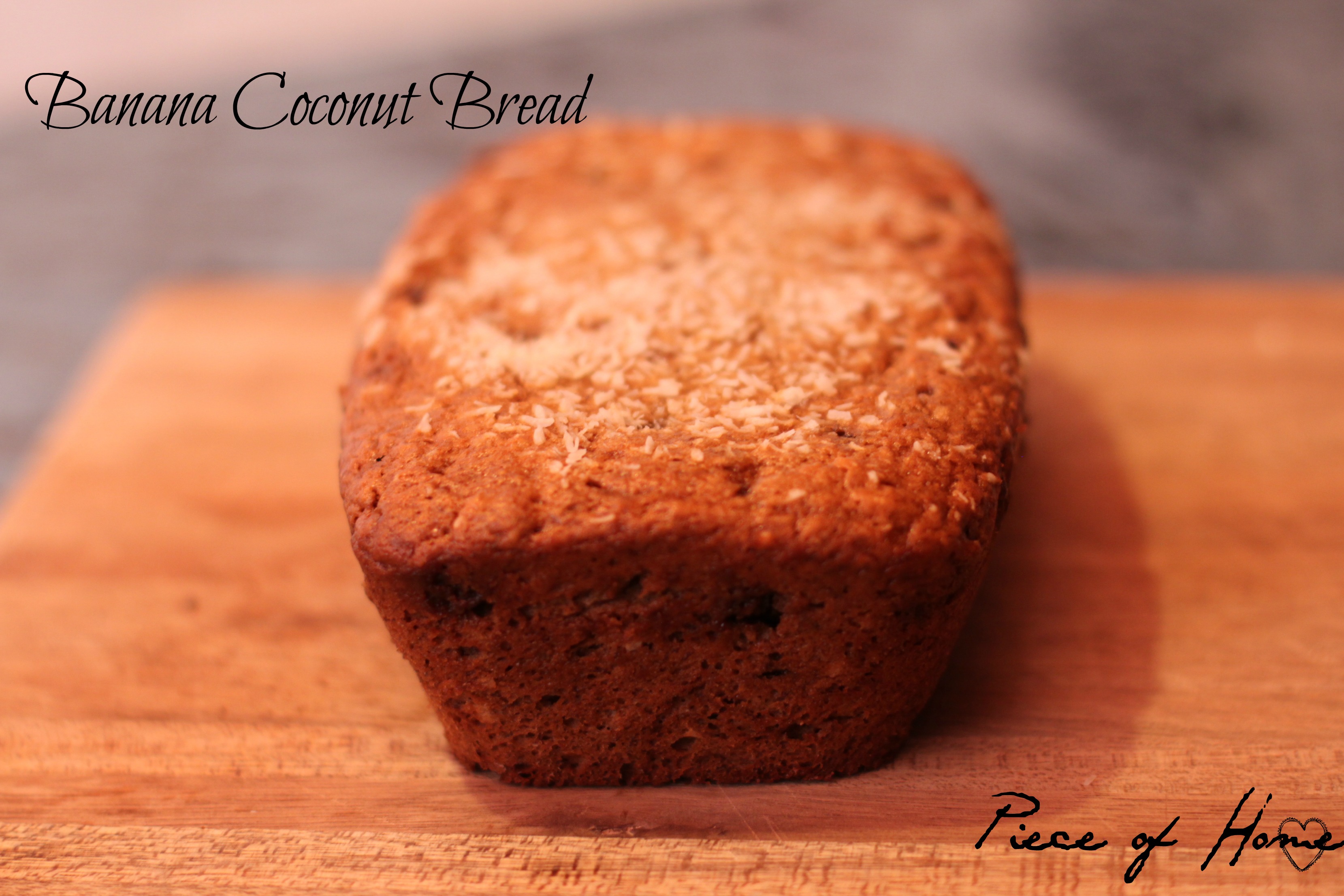 Just look at that moist bread hot out of the oven. This is when my husband comes wandering in sniffing around :)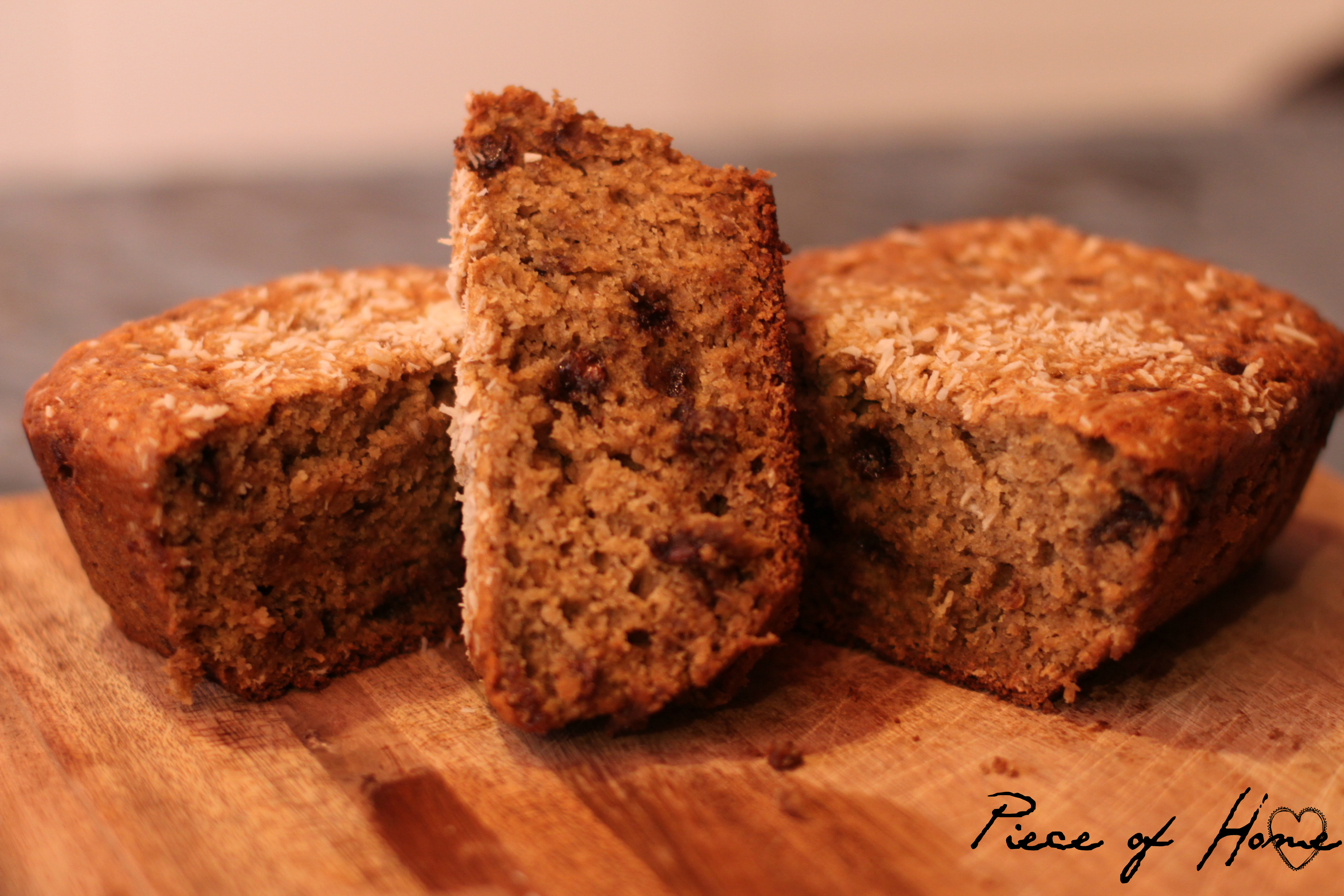 Yum!
Coconut Banana Bread
Total Prep Time: 20 min Yields: 1 loaf or 12 cupcakes
1 3/4 cups of flour                                             1 egg
1 teaspoon baking soda                                 1/2 cup vanilla yogurt (or any flavor)
1 teaspoon baking powder                           1 teaspoon vanilla
1/2 cup coconut                                               1/2 cup oil ( I usually cut this in half to try and make it healthier)
3/4 cup of chocolate chips                             1/2 cup sugar
1/4 cup brown sugar                                       2 large ripe bananas, smashed
1/4 teaspoon salt                                              handful of coconut for garnishing the top
Directions:
Mix together the flour, baking soda, baking powder, sugar, brown sugar, coconut, and salt. In a separate bowl combine the wet ingredients. The egg, yogurt, vanilla, oil, and bananas. Slowly combine the dry ingredients to the wet ingredients stirring only until completely mixed together. Add chocolate chips. Spray your bread pan or cupcake pan with oil and fill. Bake at 350 for 45 minutes or 20 minutes for cupcakes. Don't eat it all, it's amazing!