Nothing says "I love you" better than a sweet and thoughtful breakfast in bed on Valentine's Day!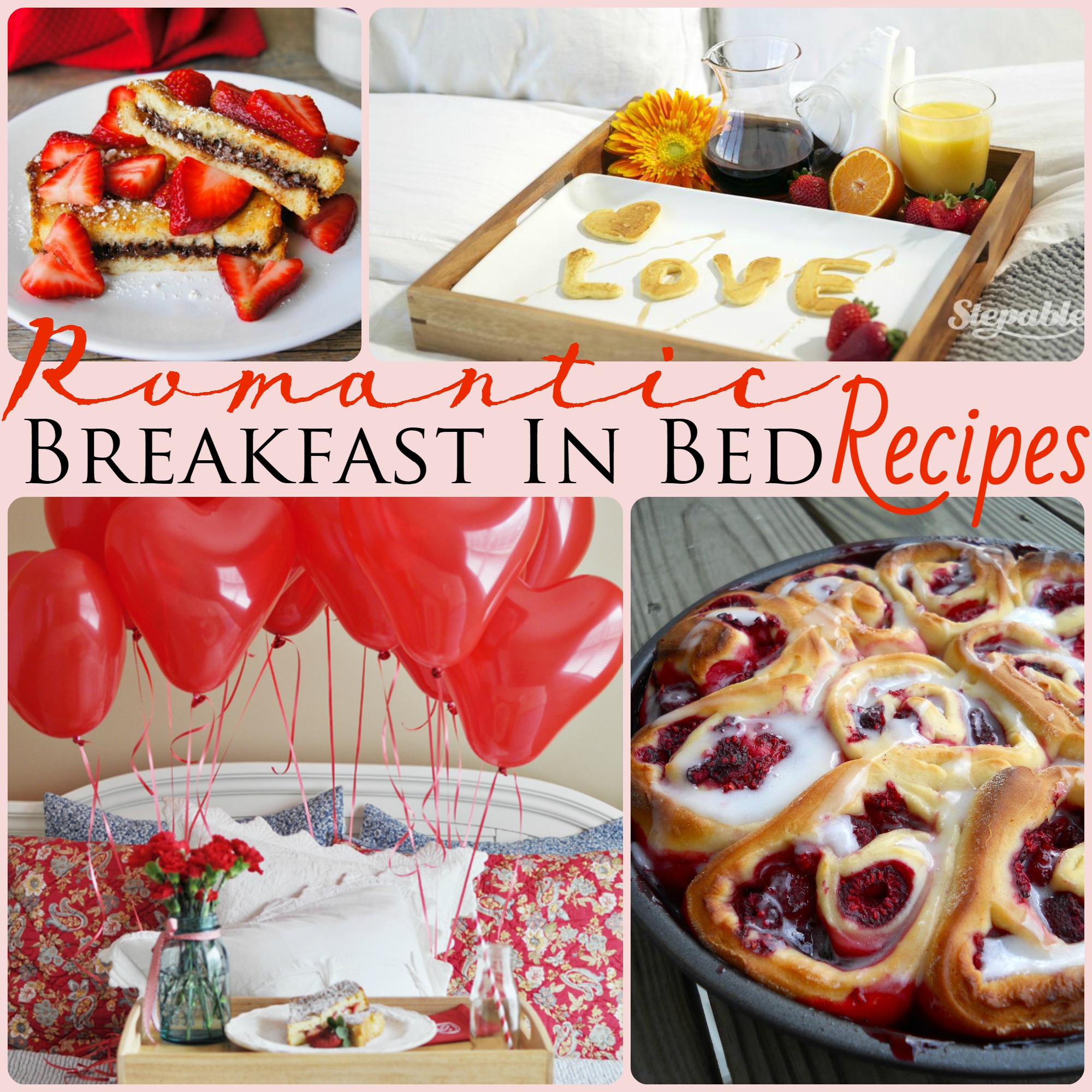 My sister and I were talking the other day about breakfast in bed ideas for Valentine's Day and now I can't get the ideas out of my head! I LOVE nothing more than a relaxed Saturday morning where we can take time and have a nice breakfast.
I must say, I think breakfast in bed is one of the most romantic things a guy could do for a girl. I love when my husband makes me breakfast. So far I haven't had a breakfast in bed surprise (but I think I've been dropping enough hints haha)
Before I introduce all these amazing recipes, first… Check out this AWESOME Breakfast in Bed Serving Tray! The coolest part? It can be reversed so you can use it as a bed table for computing, etc… So awesome! It's definitely on my wish list!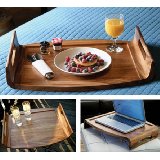 Ok, Ok, here are some of my absolute FAVORITE recipes for this Valentine's Day! These recipes are just perfect for a Valentine's Day Breakfast in Bed!
#1 Nutella French Toast with Strawberries from My Honeys Place
 So Nutella with Strawberries, an obvious Yes!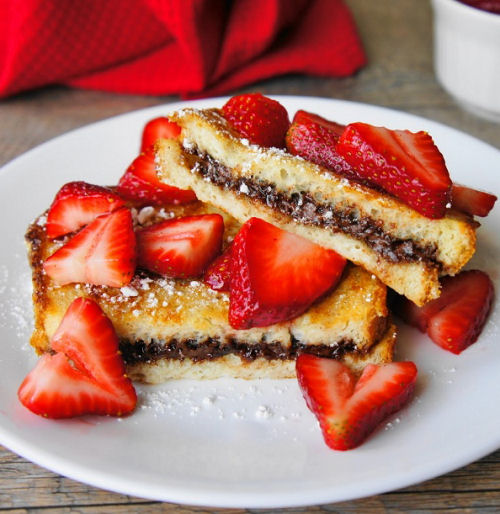 # 2 Stuffed Strawberry French Toast from She Wears Many Hats
 Stuffed French Toast with this amazing mixture on top would definitely get me smiling!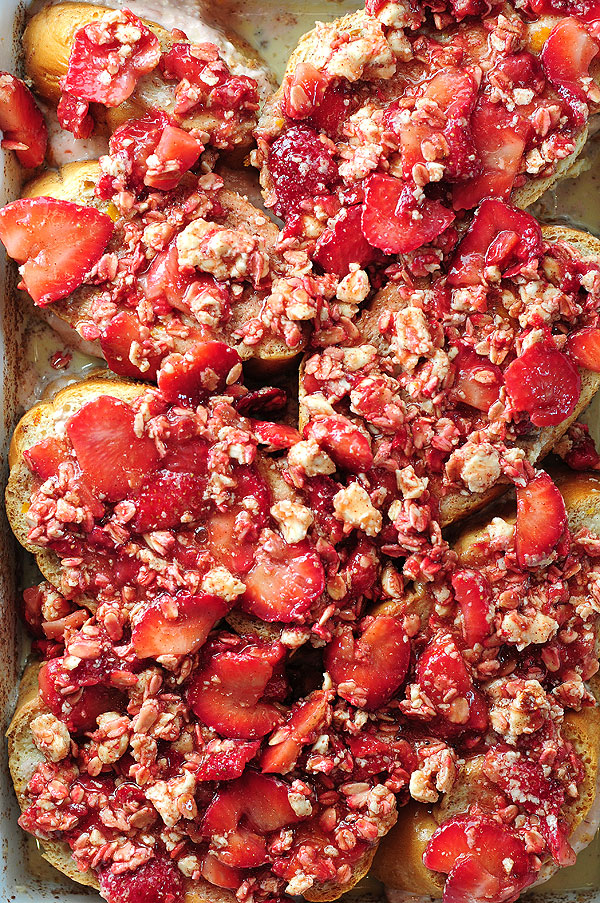 #3 Strawberry Cream Cheese Crepes from Favorite Family Recipes
Crepes are so simple! There's no reason not to have breakfast in bed with these!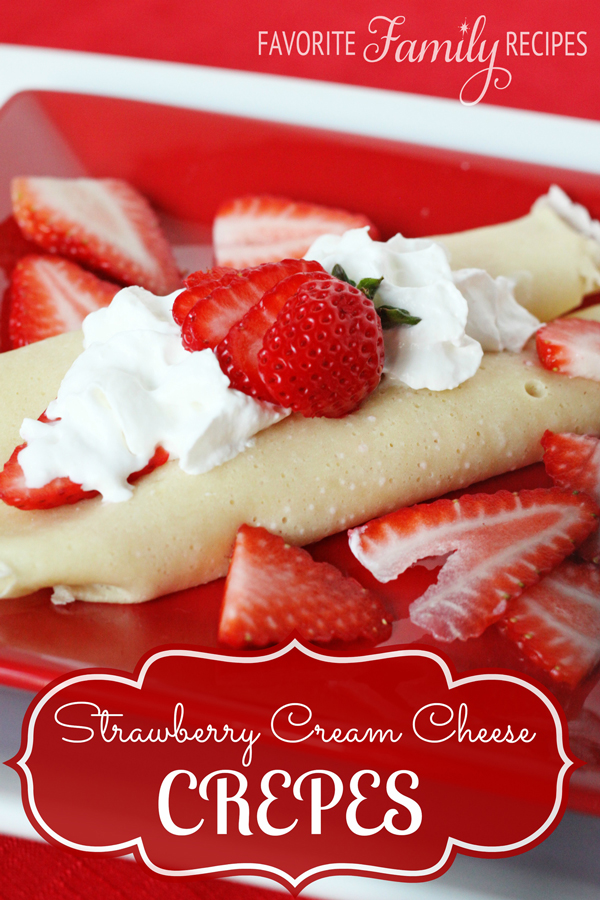 #4 Apple Pizza from Piece of Home
The oatmeal crust on this is really to die for! It feels like you are having pie for breakfast!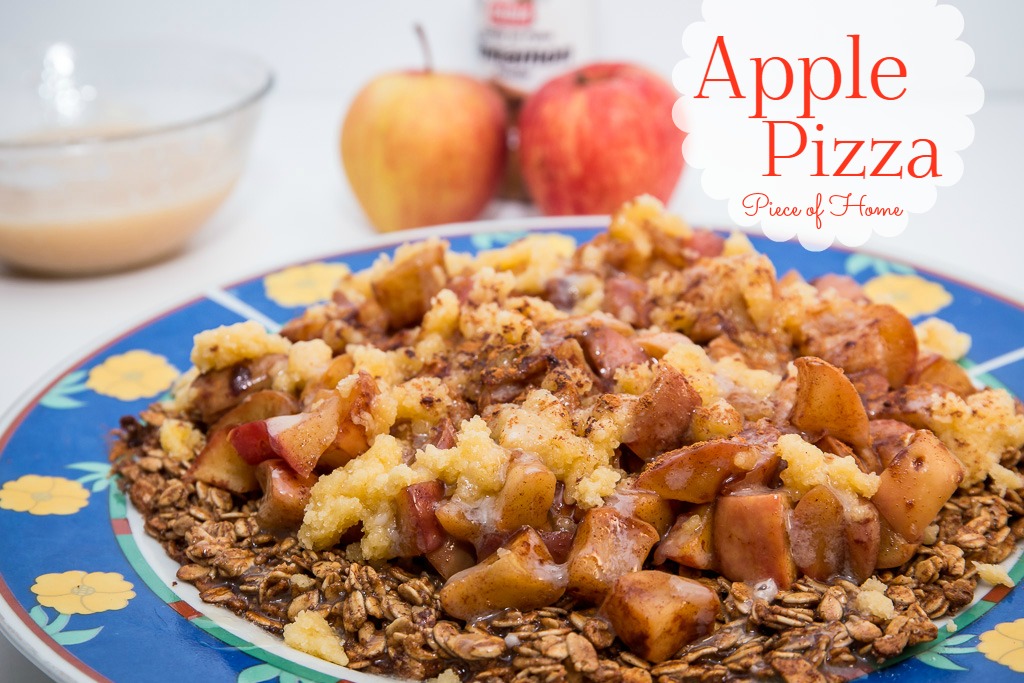 #5 Raspberry Sunrise Soothie from Damn Delicious
This looks like one of those bring-a-smile-to-my-face-immediately kind of smoothies!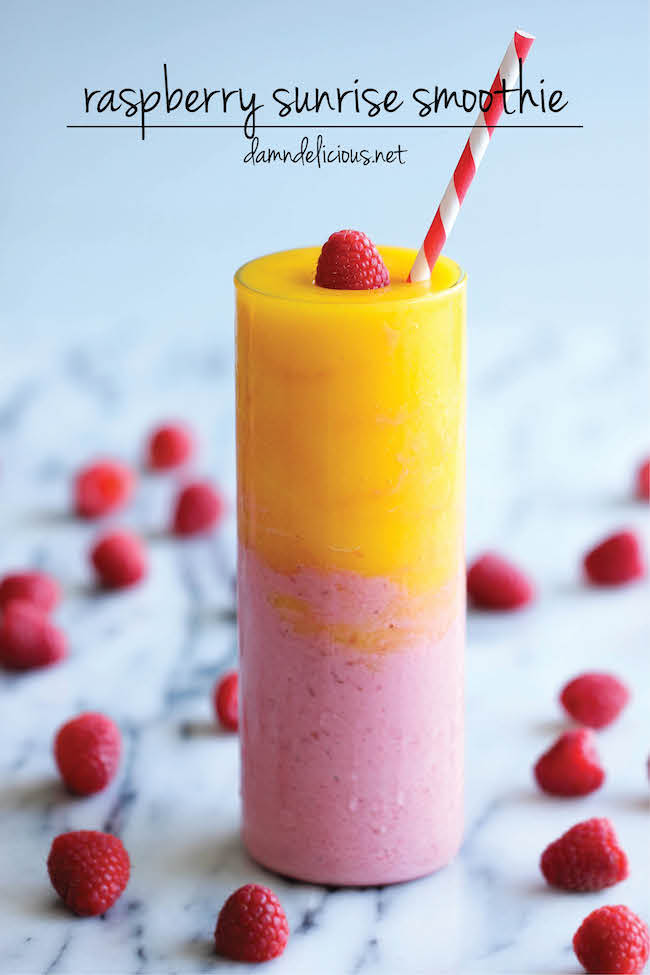 #6 Raspberry Swirl Rolls from A Homemade Living
Ok, so maybe not the easiest for a husband to tackle but the effort wouldn't go unnoticed!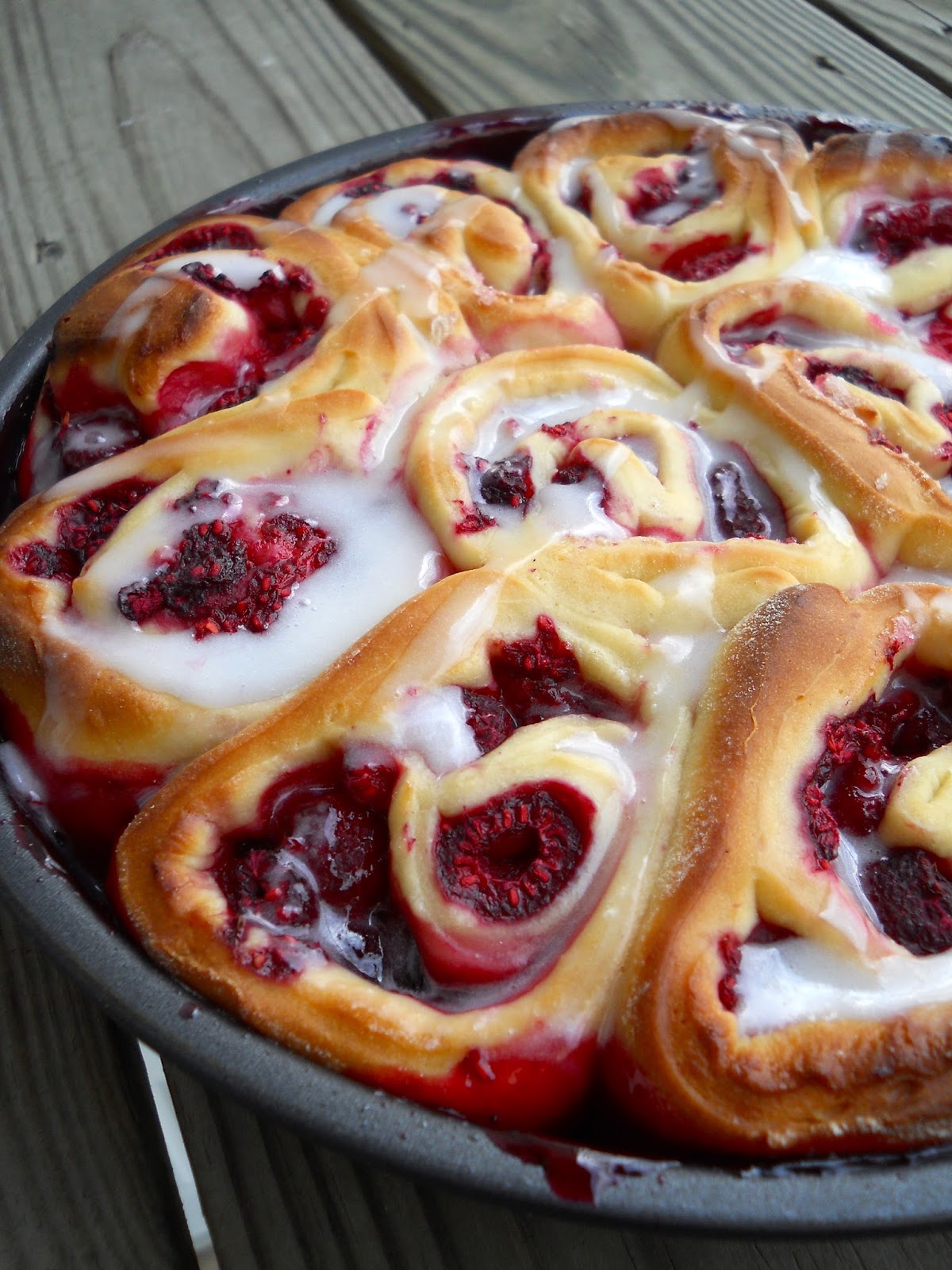 #7 LOVE Pancakes from Stepable
Simplicity, folks! Look how simply adorable this is! I need to remember that sometimes simple is better!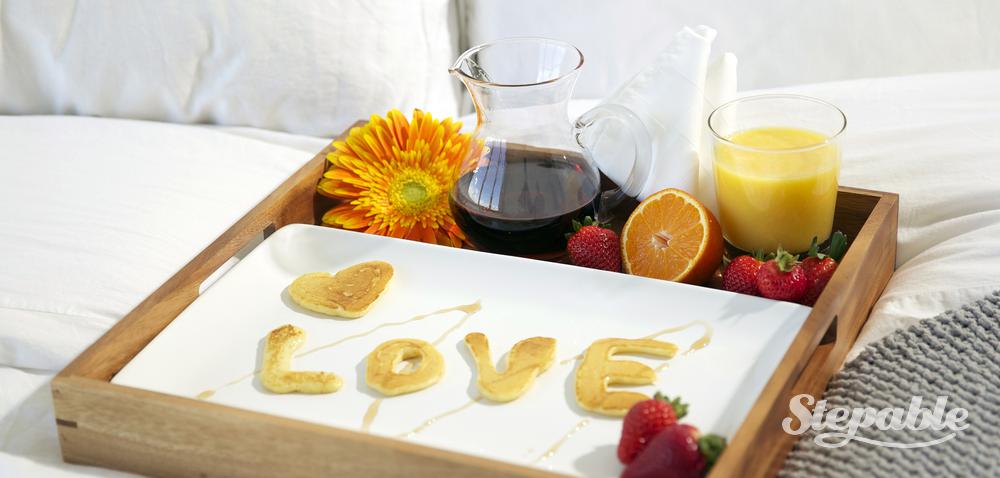 #8 Pancake Skewers with Berries from Frugal Coupon Living
Now these just seem like a whole family climb into bed and enjoy! How adorable!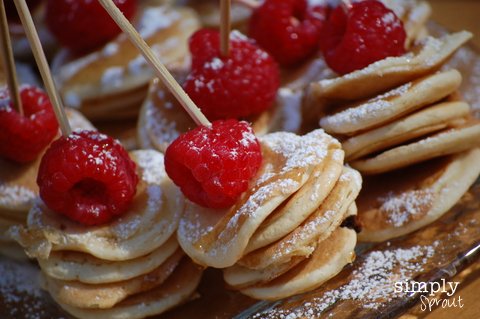 #9 Dark Chocolate Crepes from Girl Versus Dough
You had me at Dark Chocolate. Enough said.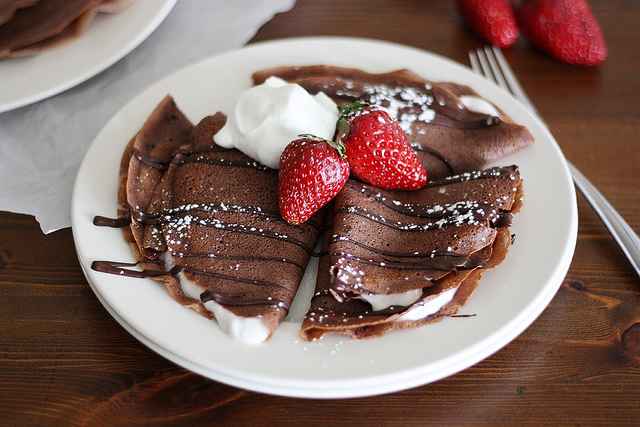 #10 Apple Scones from Piece of Home
A moist apple scone with glaze. Right up on my "special" list!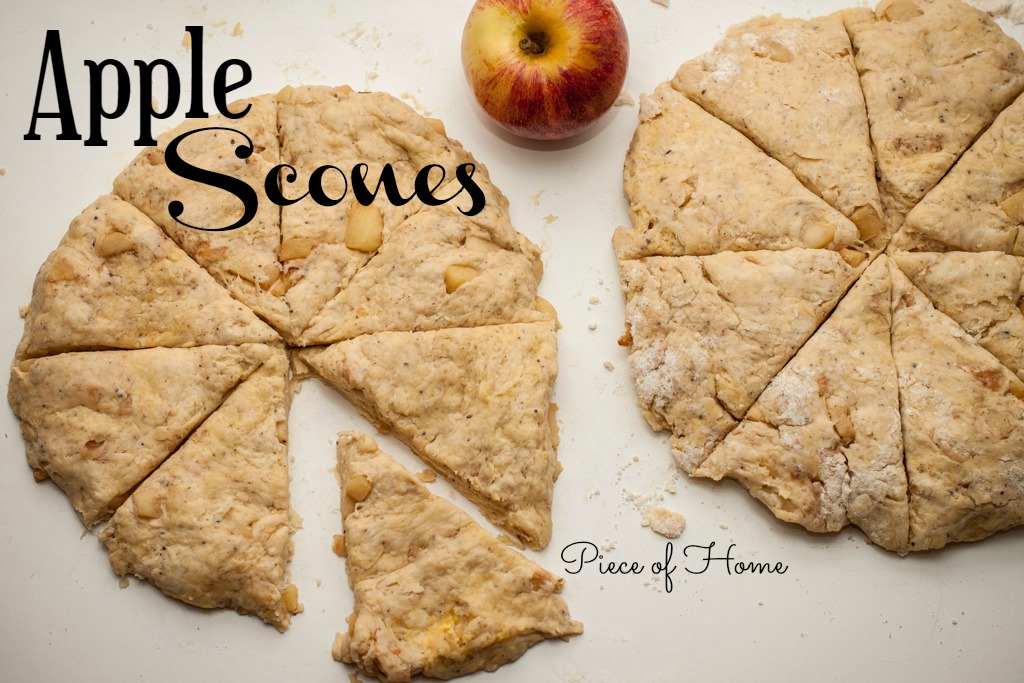 #11 Cannoli Stuffed French Toast from Two Peas and Their Pod
 Dessert for Breakfast??? Um, TOTALLY!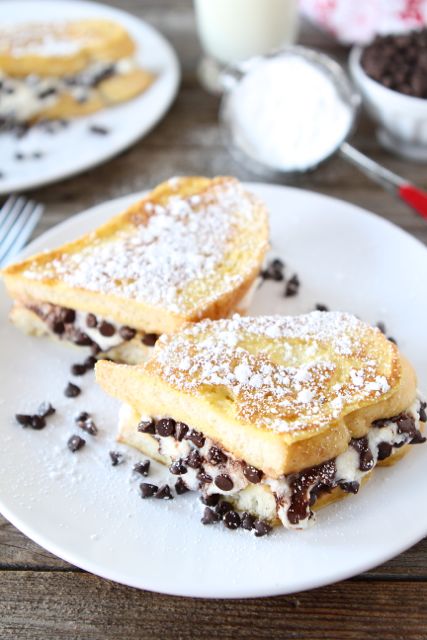 #12 Breakfast in Bed/Beach in Thailand from Crossing Island
Because I can dream right? But who says breakfast in bed always has to be in your room! Take a breakfast picnic! Oh, and because I'm totally crushing on Thailand right now!!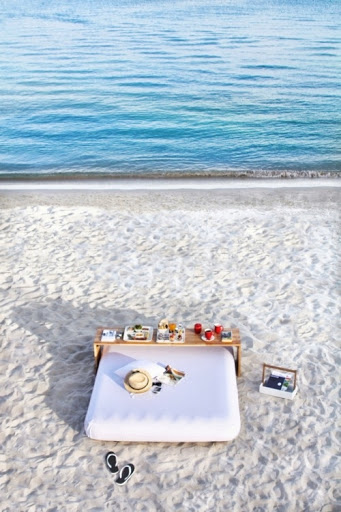 #13 Blueberry Croissant Puff from The Girl Who Ate Everything
Someone is finally taking all the glory away from Strawberries! Now Blueberries gives some pretty big competition!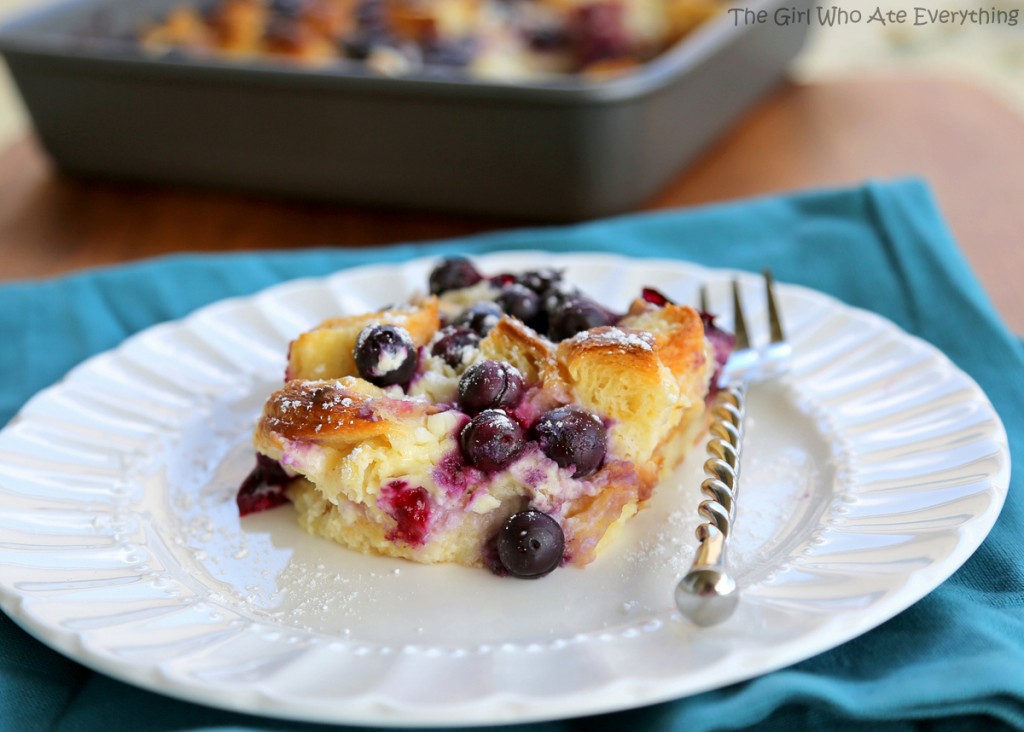 #14 Breakfast in Bed with 14 Balloons from Pink Pistachio
Just sayin', I would totally die if someone ever did this for me. How sweet!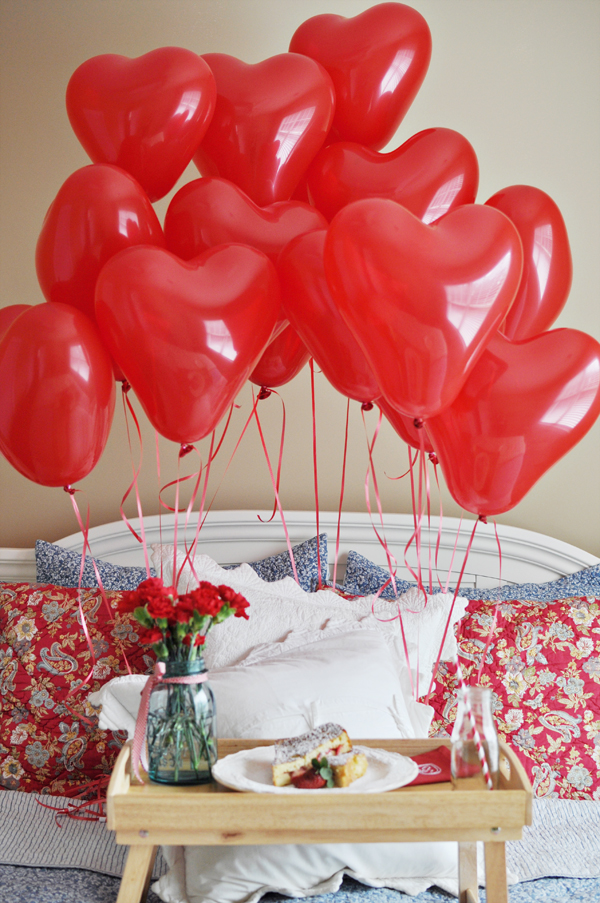 #15 Banana Bread Oatmeal Bake from Piece of Home
I don't think you can ever go wrong with Banana Bread! This easy oatmeal bake is hardly any work at all! Make it the night before even!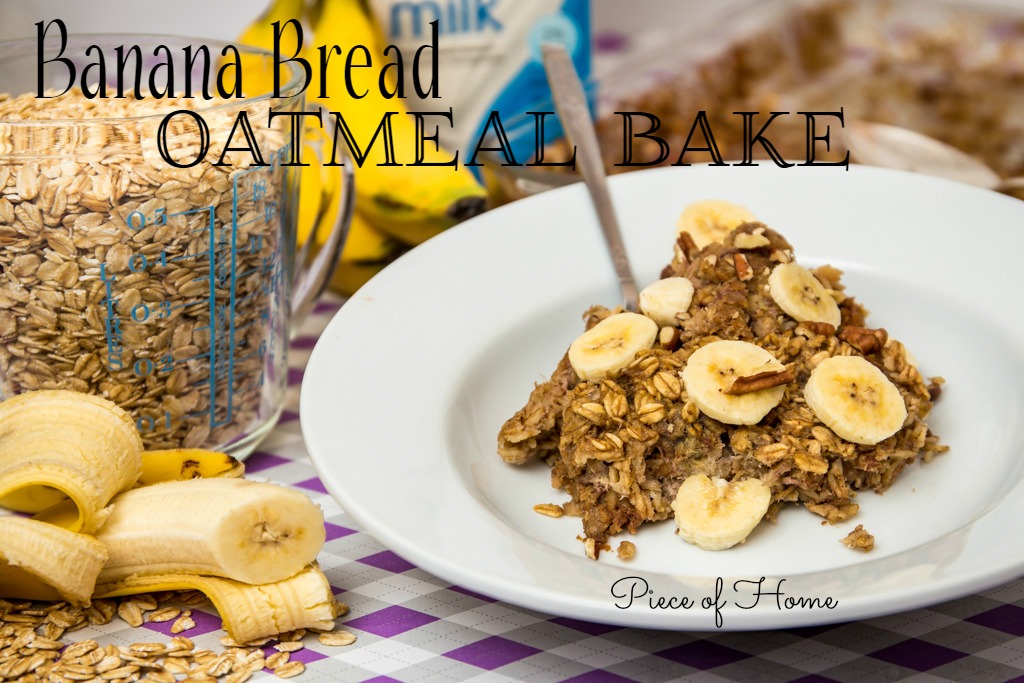 #16 Aebleskivers or Pancake Balls from The Baker Upstairs
Something new to try! These remind me of Cake Puffs!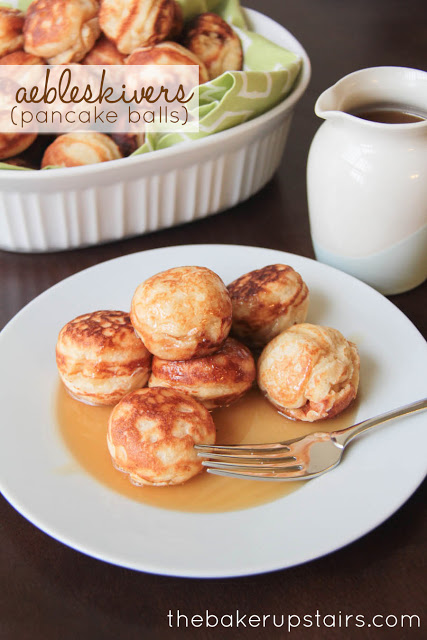 #17 Red Velvet French Toast with Cream Cheese Filling from Easy Peasy Mealz
I love how we can make simple into a really special treat! Love this!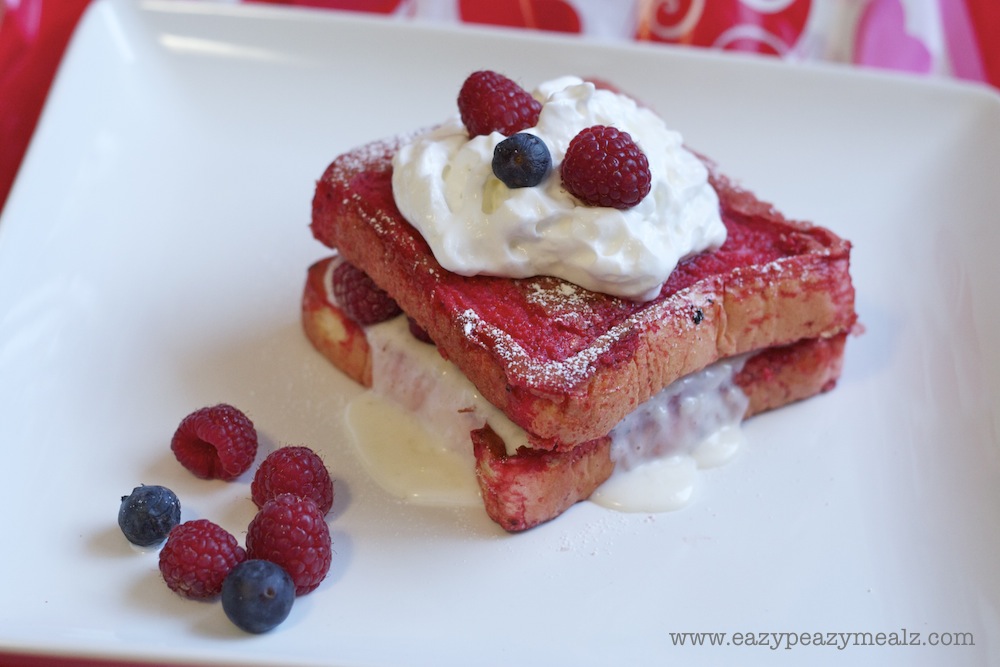 #18 Strawberry Scones from Natashas Kitchen
Scones, its just…sigh. Oh how I love me them scones!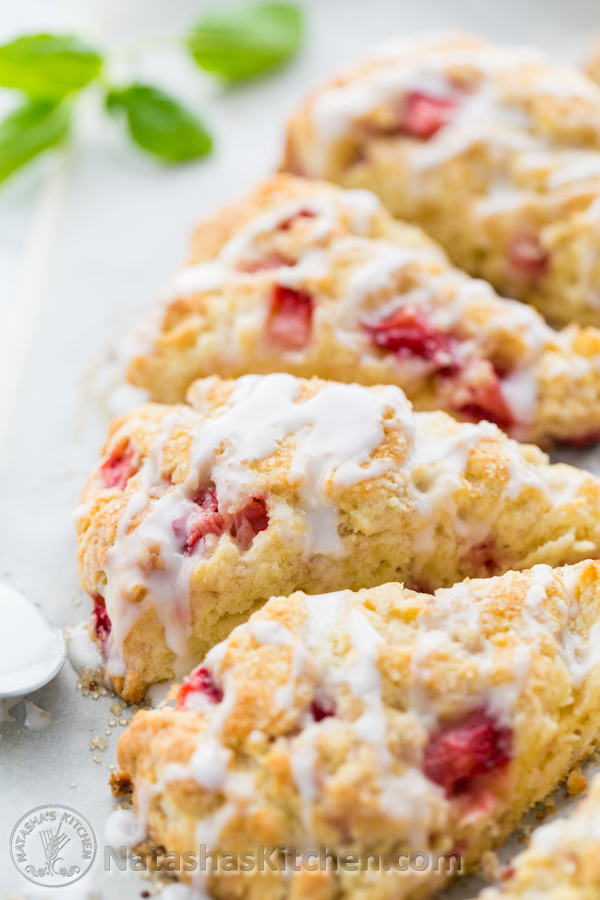 #19 Pancake Puff from Piece of Home
With the smallest ingredient list ever, this is the easiest way to get a stylish breakfast without breaking a sweat!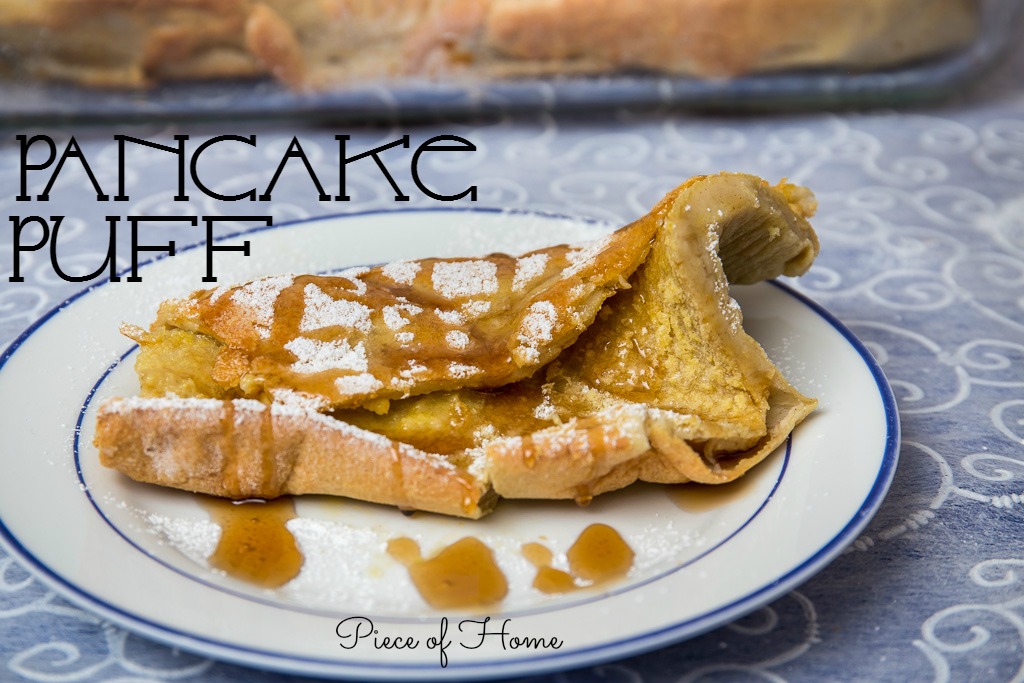 #20 Strawberry Nutella Stacked French Toast from Recipe By Photo
Here we go again with that thing called Nutella. I just drool every time I think about it!

#21 Red Velvet Waffles from What The Fork
 OOooo! What a fun twist to waffles! So creative!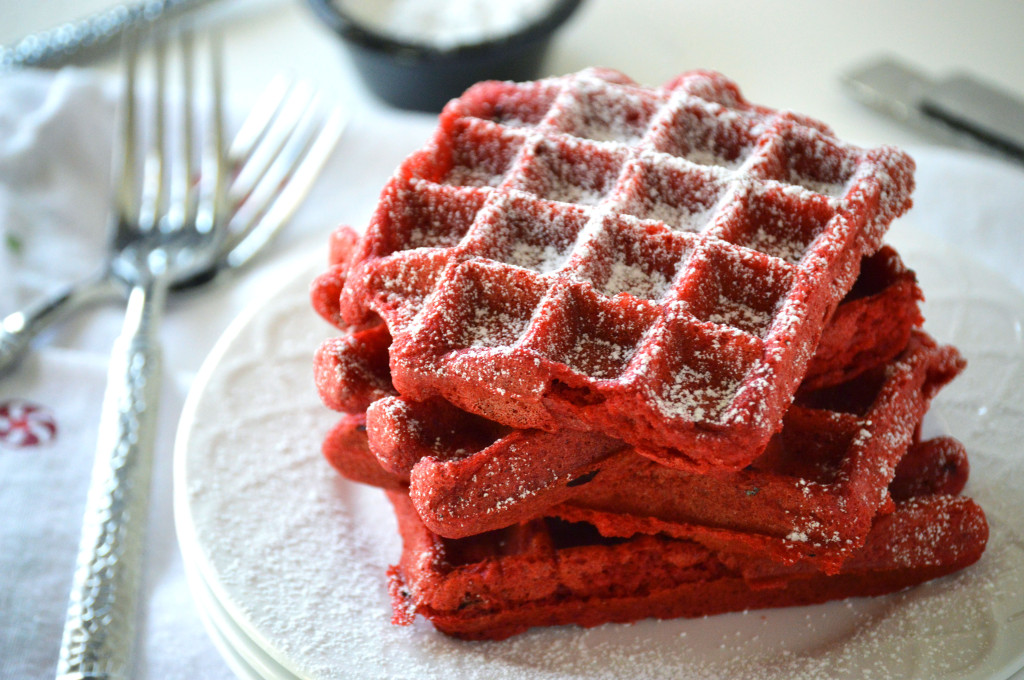 This Valentine's Day is all about Breakfast in Bed!
Now what did I tell you!? Aren't these all amazing!  Enjoy a long Saturday morning with one (or two!) of these amazing recipes!
Happy Valentine's Day!