This is just a quick and easy recipe. If I had access to more veggies, I would have put some Spinach to give it some more color!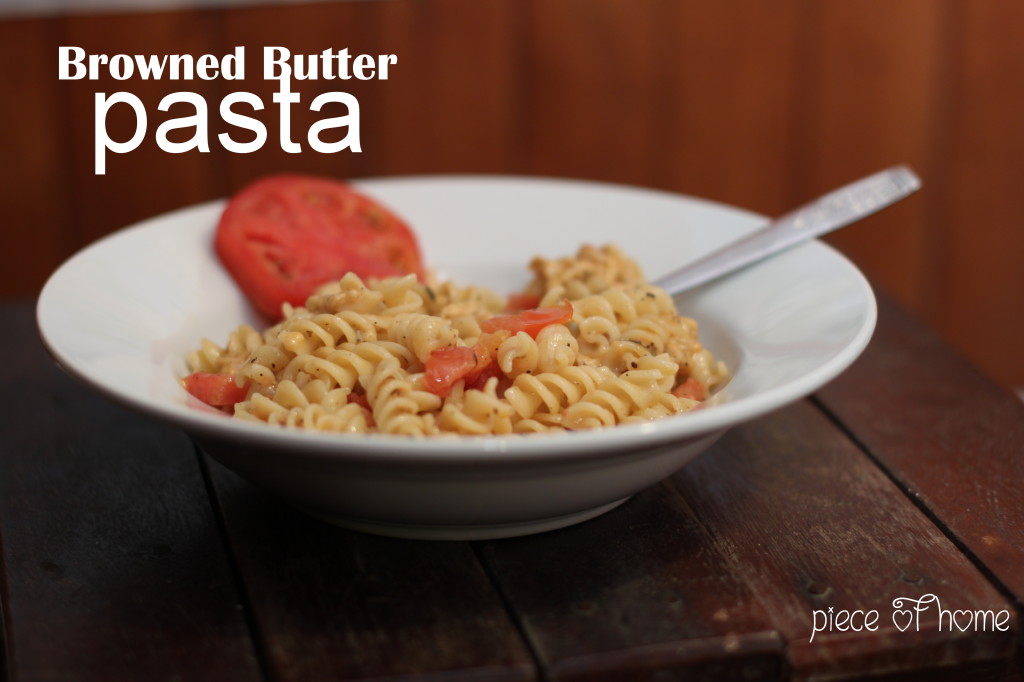 Browned Butter Pasta
Ingredients:
Salt and freshly ground black pepper
4 to 6 tablespoons (1/2 to 3/4 stick) butter
1 pound long pasta, like linguine or spaghetti, or any other pasta
1 cup freshly grated Parmesan cheese, or more to taste
2 cloves of minced garlic
1 cup of fresh diced tomatoes
Directions:
Bring a large pot of water to a boil.  Meanwhile, bring the butter to room temperature. Once at room temperature, place in a sauce pan and stir until browned, be careful not to burn it. Add the Parmesan cheese, garlic, and tomatoes.
Cook the pasta until tender; drain it. Toss the pasta with the butter mixture, adding a little of the water if necessary to thin the sauce. Sprinkle with salt and pepper, and serve immediately. Serve extra cheese if desired . Enjoy!