A delight to watch as this pancake puff inflates in the oven! This recipe gets a big WOW from everyone! Nothing like a fast quick breakfast that everyone loves!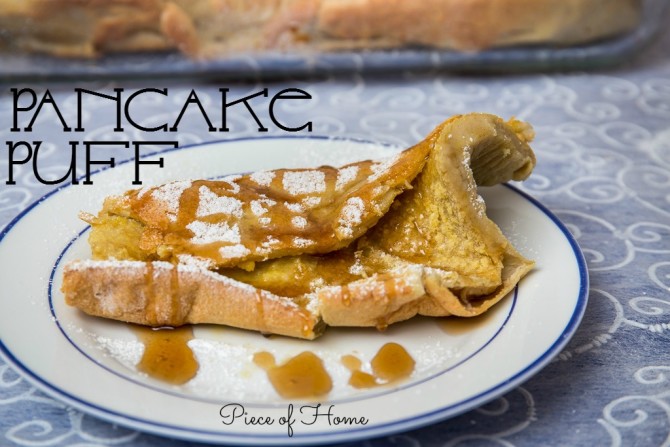 The recipe with a ton of different names. Of course! Pancake Puff – Dutch Babies – German Pancakes
This well loved recipe was first introduced to me by my sister-in-law. What a fun way to have breakfast! We love making pancake puff for our Costa Rican friends, they love watching it inflate in the oven!
Oh, whoops! I let the secret out… Yes, this pancake will inflate in the oven. It's so fun!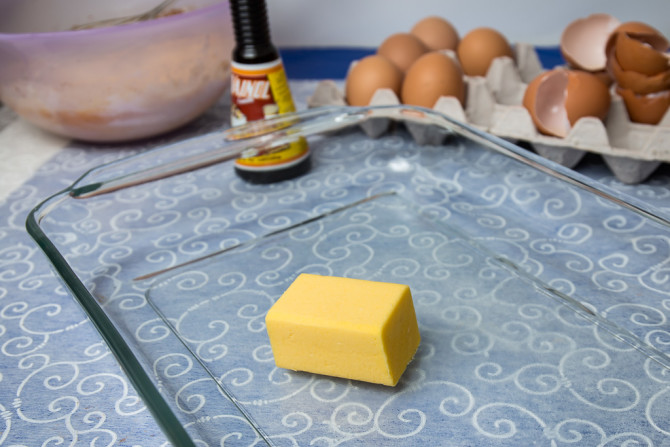 When we made this with our friends they were trying to pronounce "Pancake Puff" One of the guys was quietly repeating it to himself all night long. When he felt like he was getting it, he would say it loudly.
So all night we were coaching them on the accent and how to pronounce "Pancake Puff" It was so funny!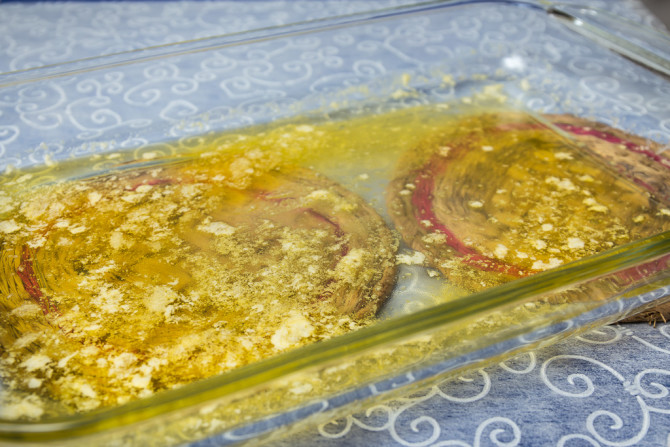 Start by melting the butter in a 9×13 pan. You can melt it in your pre-heating oven while you make the rest or just simply melt it in the microwave.

Next, whip the six eggs. Add the vanilla, milk and a pinch of salt to a medium sized bowl.
Add the flour to the milk mixture. Then add the mixed eggs. You can add cinnamon for flavor if you would like.

The mixture will be lumpy but try and get most of the lumps out without over stirring too much. Add the dough to the pan with melted butter.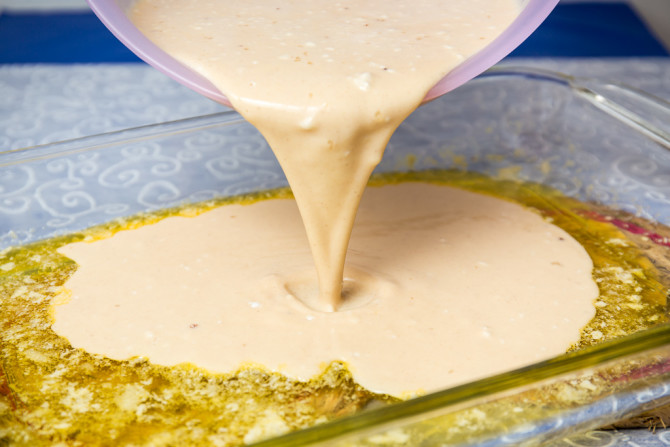 You can stir a little in the pan to mix the butter into the mixture.
(Costa Rican butter is not really butter *sniff) I buy the one that says butter and is the most expensive and it still comes out so yellow/margarine looking.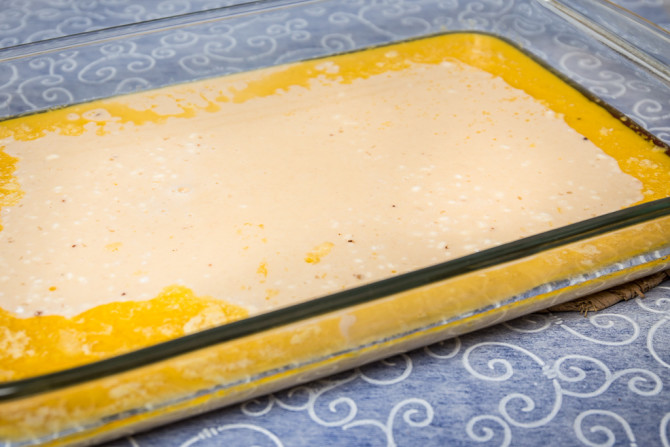 Put the pan in the oven at 400 degrees F for about 25-30 minutes.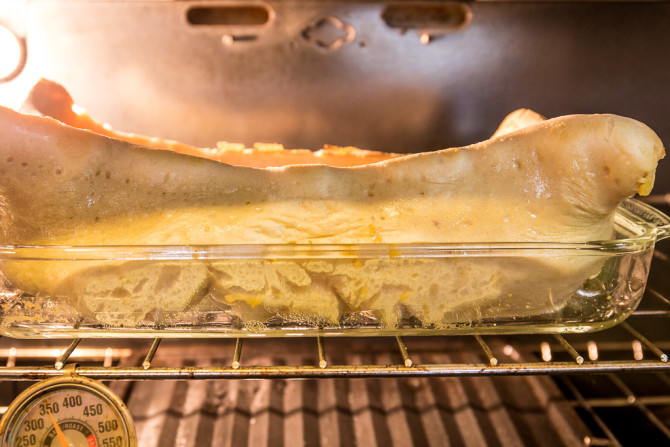 The mixture will inflate quite a bit in the oven! It's so fun to watch!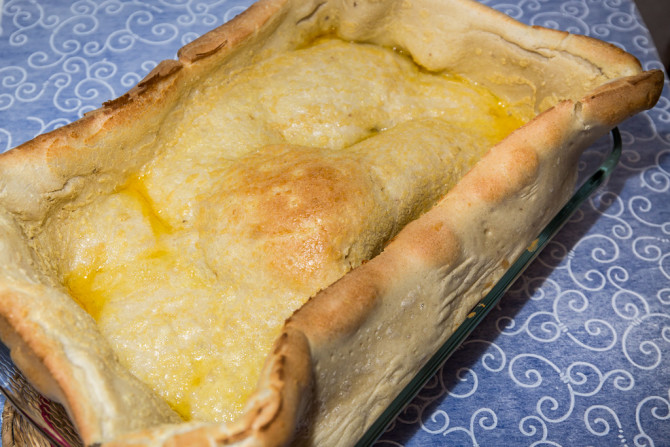 Once you remove the pancake puff from the oven, it will begin to deflate.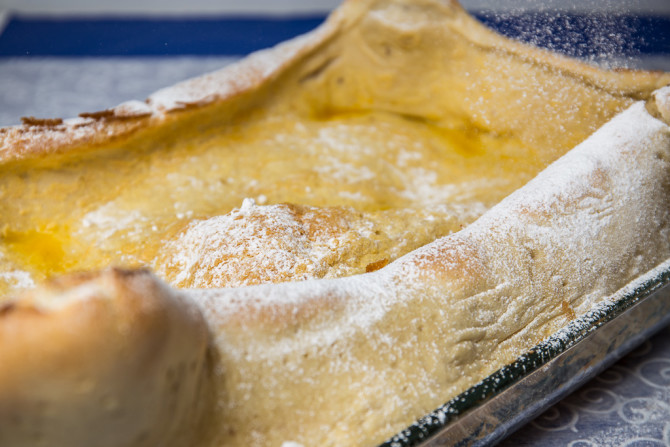 While it is still hot and moist, sprinkle a healthy amount of powdered sugar on top. Serve warm with maple syrup.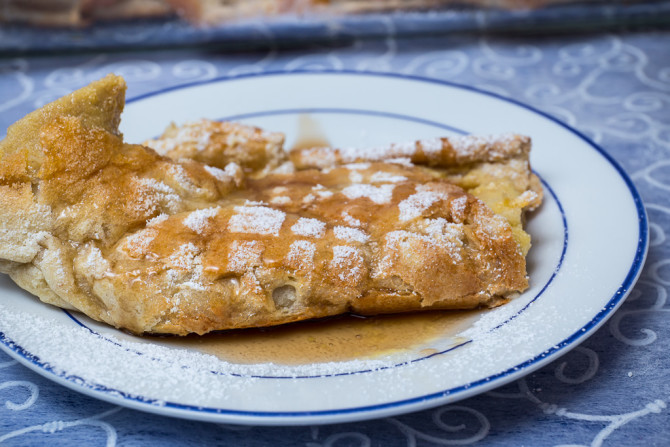 Pancake Puff 

Ingredients:
5 Tablespoons butter
6 large eggs
1 cup milk
1 cup flour
1 teaspoon vanilla
Pinch of salt
Directions:
1. In a 9×13 pan, place 5 Tablespoons of butter (melt in the microwave or place in pre-heating oven while you prepare the pancake mixture.)
2. Start with the eggs. Get your whisk out and mix six eggs together.
3. Add a cup of milk and a little vanilla for flavor.
4. Add the flour, a pinch of salt and mix everything together. Note: The mixture will be kind of lumpy
5. Pour batter into pan with melted butter.
6. Bake at 400 degrees F for 25 minutes or until golden brown on top.
7. Sprinkle with powdered sugar while it's still warm and serve with maple syrup.
Enjoy!