I have a HUGE sweet tooth for cinnamon rolls. In my home town at the county fair, the cinnamon roll wagon would always be there selling the delicious rolls. I would always splurge and get one. Soo yummy! Anyways, who has time to make cinnamon rolls? (probably a good thing because it really should be a 1-2 times a year treat) This easy recipe is quick and delicious! No yeast required! Try them out!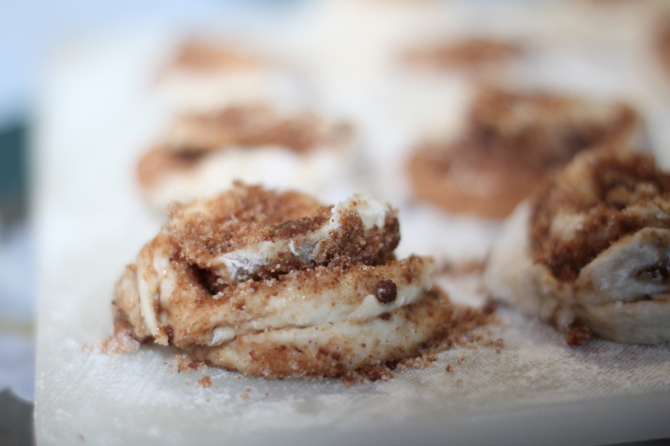 My dough was a little sticky this time so it looks a little floppy but they came out good once they were cooked! It is so much fun making these little guys! My husband is a sucker for them too so I"m glad I'm not alone on this one :)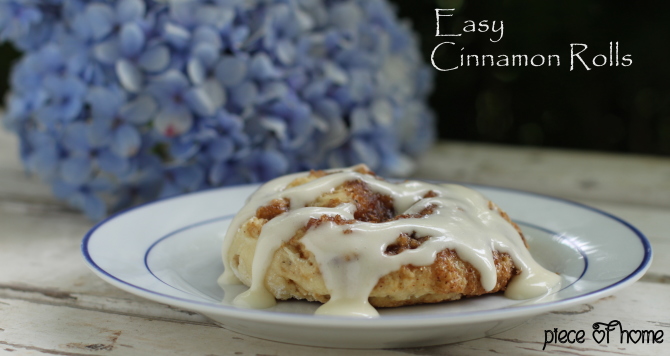 Quick & Easy Cinnamon Rolls
inspired by: Iowa Girl Eats
Ingredients:
Cinnamon Filling:
3/4 cup packed brown sugar
1/2 cup granulated sugar
1 Tablespoon cinnamon
1/2 teaspoon salt
2 Tablespoons butter, melted
Cinnamon Roll Dough:
2-1/2 cups all purpose flour, plus more for rolling out dough
1/4 cup granulated sugar
1-1/2 teaspoons baking powder
1/2 teaspoon baking soda
1/2 teaspoon salt
1 cup buttermilk
5 Tablespoons butter, melted and divided
Icing:
6oz cream cheese, softened
5 Tablespoons buttermilk
1 cup powdered sugar
Directions:
Preheat oven to 425. Combine filling ingredients in a small bowl, then mix with a fork until well blended.
In a another large bowl, combine flour, sugar, baking powder, baking soda and salt. Whisk together buttermilk and 4 Tablespoons melted butter in a separate bowl, then pour into the middle of the dry ingredients. Stir together until dough just comes together (do not overmix.) Kneed slightly with your hands until the dough forms into a ball
On a  floured surface roll into a rectangle. Spread half the filling mixture into the center, leaving a small edge on all side, then roll like a sausage. Pinch together seam, cut into slices. Then place rolls in a non-stick sprayed 11×8″ pan. Brush cinnamon rolls with remaining Tablespoon of melted butter and bake for 15 minutes, or until tops are golden brown.
Meanwhile, to make the icing, mash together softened cream cheese and powdered sugar with a fork until smooth. Whisk in buttermilk, 1 Tablespoon at a time, until creamy. Drizzle onto hot cinnamon rolls and spread evenly.
Enjoy!