Thick and creamy, loaded with garlic and flavor, this is the best pasta sauce you can choose! Not only because it's healthy but super delicious as well!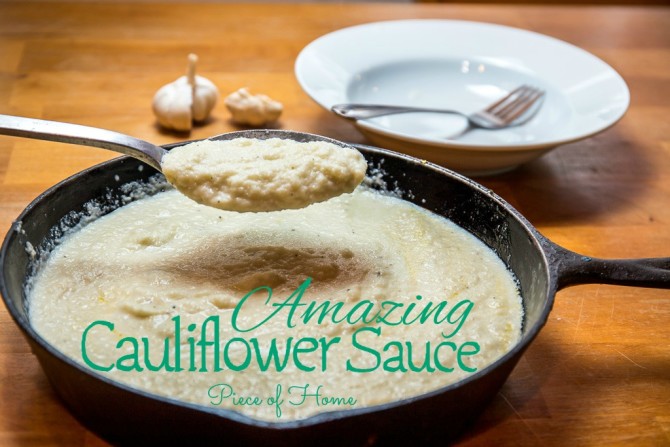 We have found that we tend to eat quite a bit of pasta in Costa Rica. We think its because we go to the store less than we did in the States so we have more quick meals which end up being spaghetti.
Well time to switch it up! What better to do that with than Cauliflower Sauce!
It is the new Alfredo, after all.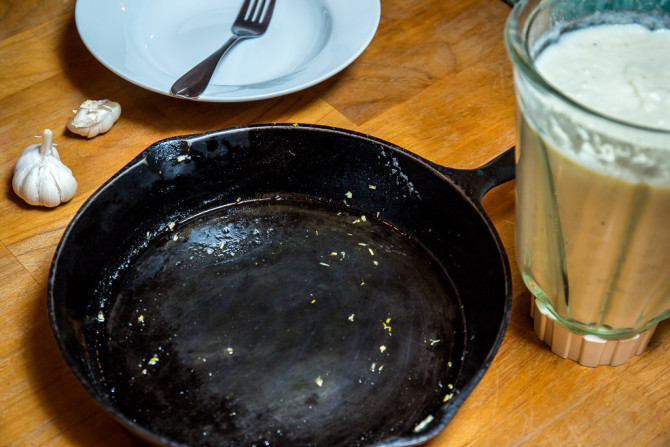 Simply boil the cauliflower until it's tender and then place in the blender. Add the garlic and butter to the mixture and blend until creamy.
Prepare a pan to add the sauce and noodles.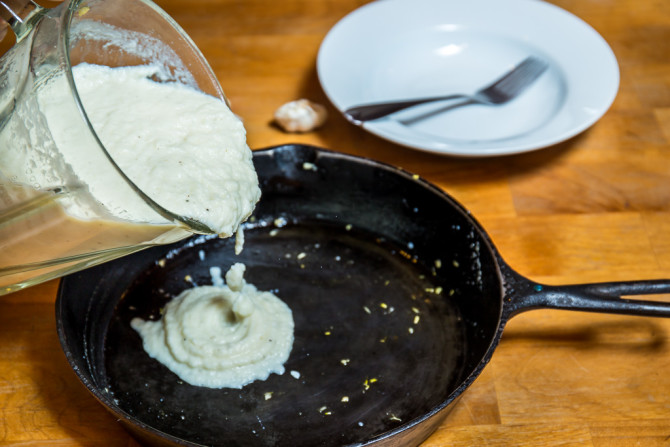 Add the sauce to the pan and heat until entirely heated.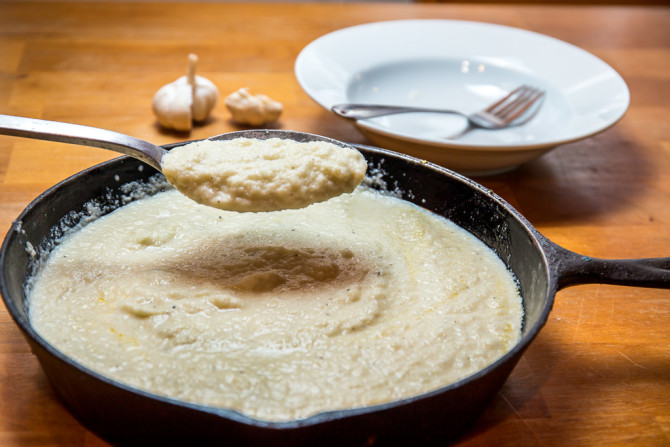 Prefect consistency!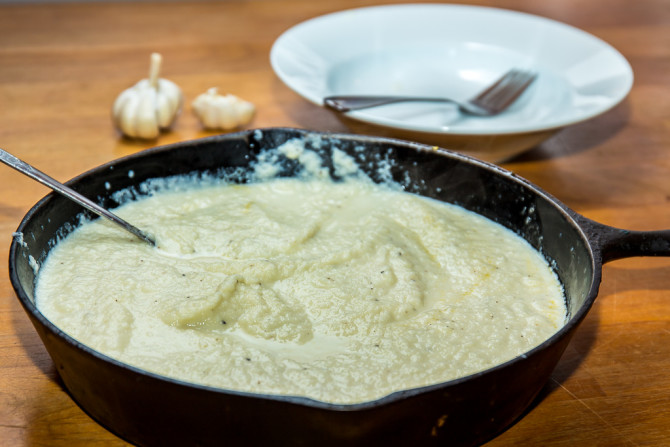 Reserve some sauce in another container if you are only making a small amount of noodles. Add the cooked noodles and heat!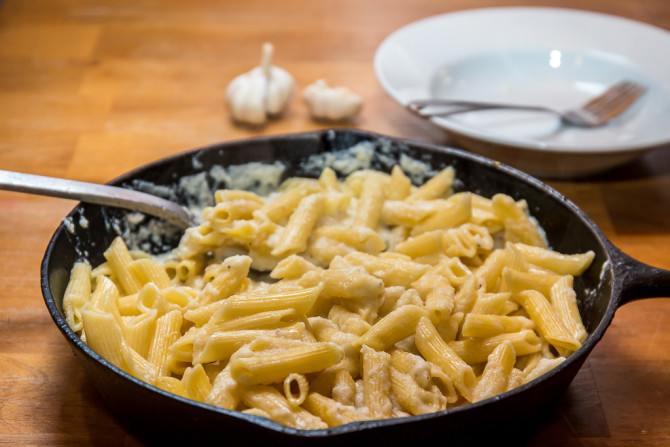 Amazing Cauliflower Sauce 

Ingredients:
8 large cloves garlic, minced
2 tablespoons butter
5-6 cups cauliflower florets
6-7 cups vegetable broth or water
1 teaspoon salt (more to taste)
½ teaspoon pepper (more to taste)
½ cup milk (more to taste)
Directions:
1. Saute the garlic with the butter until soft and tender. Be careful not to burn it!
2. Add cauliflower florets to a pot of boiling water or vegetable broth. Cook, covered, for 7-10 minutes or until tender. Do not drain the cauliflower
3. Add the cauliflower, garlic, 1 cup of broth (from the pot you boiled the cauliflower with), milk, salt, and pepper to a blender. Blend until creamy. You might want to do a few batches if there is too much sauce or cauliflower.
4. Add more broth or milk until it reaches the consistency you like. You can add olive oil to the mixture if you want a more smooth texture.
Serve warm!
{adapted from Pinch of Yum}