This is not good… This makes me want to have a snack all day long. And usually it means bread.. uh-oh! But we did have this with our crepes and it was very yummy! This is a great holiday gift to give too! 
With just a small teeny tiny bit of pumpkin left over, I was racking my brain what I could do with it. Another issue was we were close to leaving for our South America trip so I didn't want to make anything to big that we would have to eat up within a short time. This honey butter was the perfect solution! We were able to give the extra as a holiday gift too! This super fun recipe will make you look forward to your breakfast! or snack! or dinner! :) We had them with our crepes for breakfast, very yummy!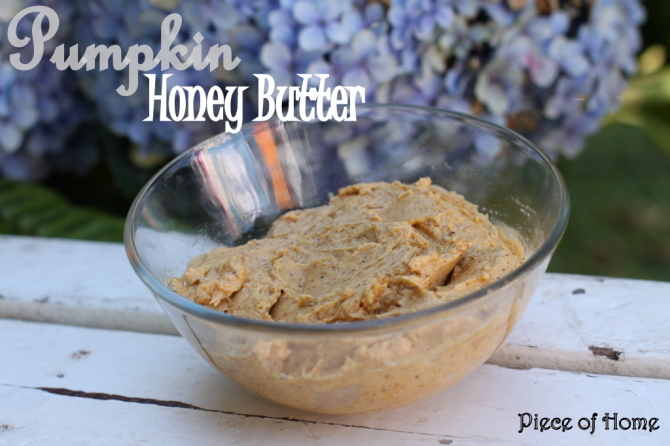 Pumpkin Honey Butter:
1/2 stick (4Tbsp) of unsalted butter, softened
1 teaspoon honey
1 Tablespoon pumpkin purée
1/2 teaspoon pumpkin pie spice
1/2 teaspoon vanilla extract
Directions:
Mix all ingredients together in a bowl with a fork. Whip until well combined. You want it to be smooth so keep whipping! You could even use an electric mixer to really get it whipped up. Store in refrigerator. Spread on hot toast, a bagel, or pancakes!