I have been craving something pumpkin, its allowed, it's Thanksgiving/Fall time! There is no recognition of Thanksgiving around here in Costa Rica. Sooo… we managed to find a can of pumpkin, much to my delight, and I got to work! These were what were on my mind, and they didn't fail me! So yummy! This is really a Fall time wonder! These cookies are absolutely delicious and their aroma is to die for. I was so excited to eat these, we had them for breakfast :) Yum Yum!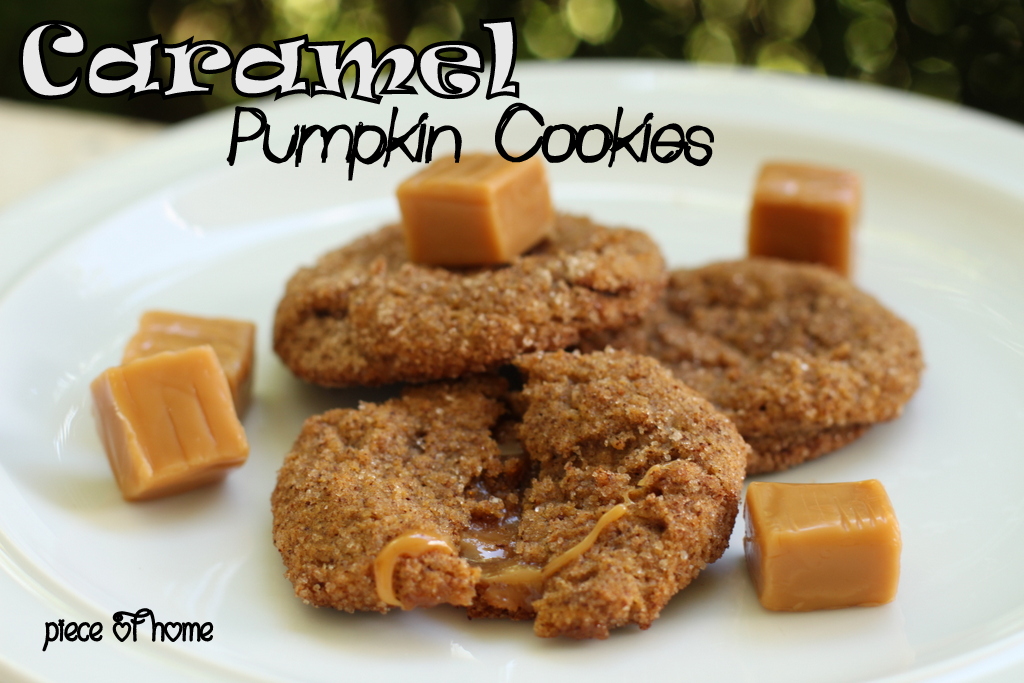 The best part, this recipe is really easy! And no eggs! First mix the butter and sugar until well blended. Then add the vanilla and pumpkin. I had so much leftover pumpkin so I"m excited to try something else with my remaining pumpkin!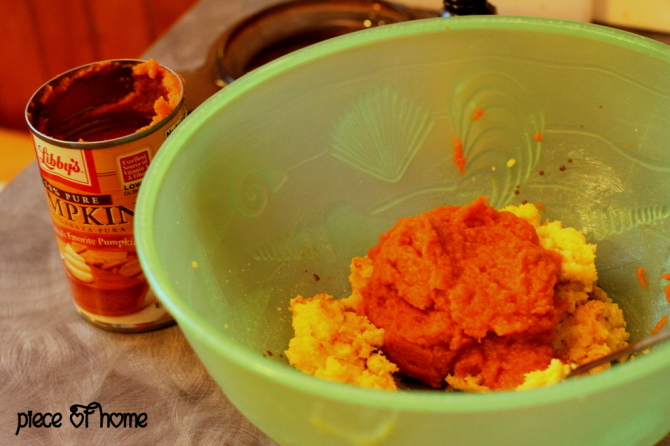 Then mix together the flour, baking soda, baking powder, cinnamon, cloves, ginger, and salt.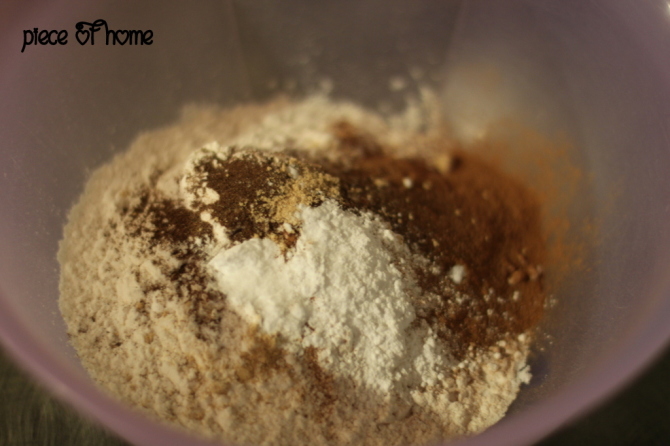 Then slowly add the flour mixture to the pumpkin mixture. And mix until well blended.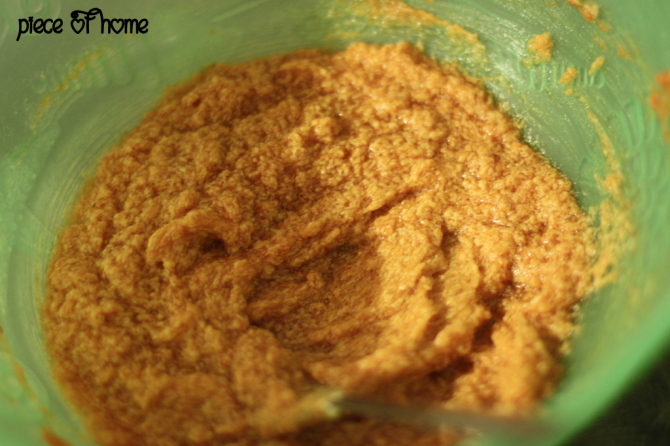 Next is the most boring part, put the dough in the refrigerator for 30 minutes  to an hour to let it firm up. Once the dough is firm, get to unwrapping those caramels! This is the fun part :)  Scoop a spoonful of dough and form the dough around the caramel.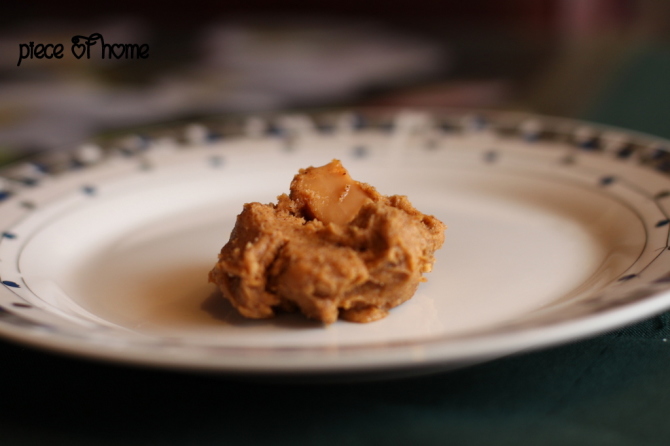 Once you have the cookies rolled into balls with the caramels in the middle then place the refrigerator for another 2 hours. When they are firm again, roll each cookies in the sugar, cinnamon mixture. At this point, my dough was still really sticky so I placed them in the refrigerator for overnight.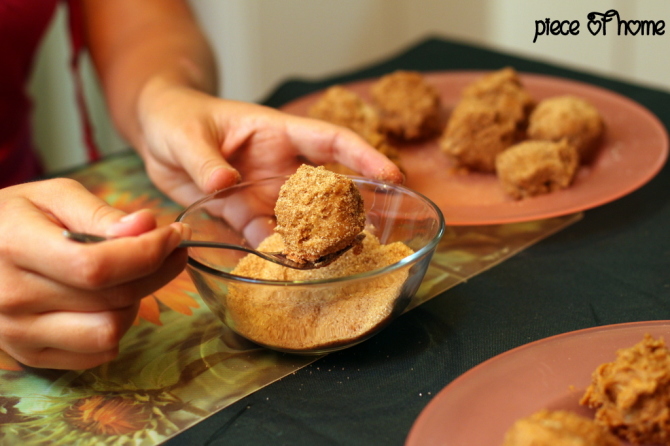 So when morning came around, guess what we were having for breakfast!? We really did! Haha, I was so anxious to try them and who says cookies aren't allowed at breakfast? My hubby sure didn't complain :) While these babies were in the oven, I was so excited at the this point! I felt like I missed out on Thanksgiving so this was totally making up for it :)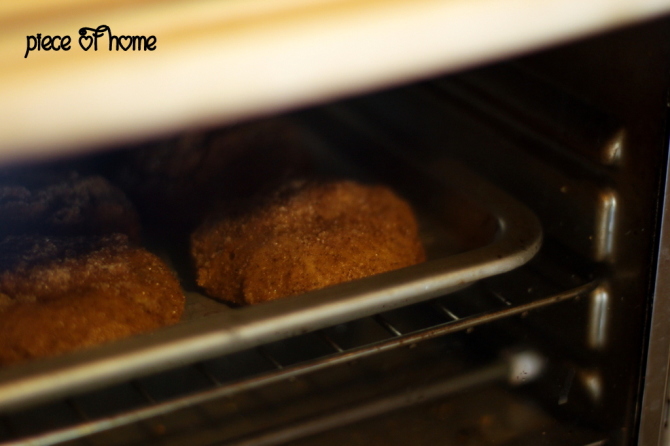 Yummy, Yum Yum! Delicious smells going on in our house right now!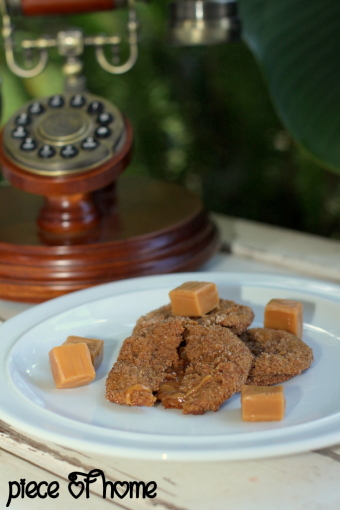 And this is the finished product! So in love! Perhaps a highlight of my week! (Also because we had fun taking the pics afterwards :)
Caramel Filled Pumpkin Cookies
inspired by: Cinnamon Spice and Everything Nice
Ingredients:
1/2 cup unsalted butter, room temperature
1 1/2 cups granulated sugar, divided
1/3 cup pumpkin puree
1/2 teaspoon vanilla extract
1  1/2 cups all-purpose flour
2 tablespoons + 1/2 teaspoon ground cinnamon, divided
1/8 teaspoon ground cloves
1/8 teaspoon ground ginger
1/2 teaspoon baking soda
1/4 teaspoon baking powder
1/4 teaspoon salt
1 (14 ounce) bag Kraft Caramels
Directions:
Line 2 large cookie sheets parchment paper. (the caramels try to seep out the bottom sometimes)
In a large mixing bowl beat the butter and 1 cup sugar together on medium speed 2 minutes. Add the pumpkin and vanilla beat on low 2 more minutes.
In a small bowl whisk together the flour, 1/2 teaspoon cinnamon, cloves, ginger, baking soda, baking powder and salt. Add to the sugar mixture and beat on low just until combined. Refrigerate 30 minutes to an hour.
After 30 minutes/1 hour scoop up rounded tablespoons of the dough, stick a caramel in the center and roll into a ball. Set on one of the parchment lined cookie sheets.  Repeat until all the cookie dough is used up. Refrigerate at least 2 hours or overnight.
When ready to bake, preheat oven to 350 degrees F. Whisk the remaining 1/2 cup sugar with 2 tablespoons cinnamon in a wide, shallow bowl.
Working in batches, roll the cookies in the cinnamon sugar and bake 2 inches apart for 14 minutes. Refrigerate the unbaked cookies in between batches.
Allow the cookies to cool completely on the baking sheets. Store in tightly covered containers up to a week.
Enjoy! This is a fall time wonder!