The holiday card news letter that will have all your friends wishing they had your card! So Adorable! And a completely FREE template for you!!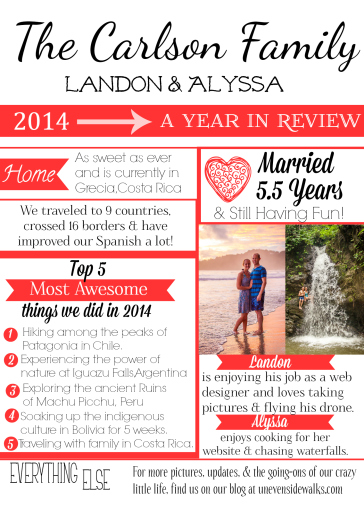 I am sooooo excited to share with you all my holiday newsletter! I am so in love with how it turned out and can't wait for everyone to get our card! There are so many ways you can design this!
I was so excited about the results that I just HAD to make a template for all my readers! (you're welcome!) PicMonkey has been the program I use for just about everything! It's the best!
My mom has done a family newsletter for our family every holiday season and I was wanting to share a few things about this past year since it's been really eventful for us. However, I did not want to ramble on about everything so I decided to do something that was more of a general review! Such a fun way to it!
Click HERE for my blank template with the Married section (which I just love!)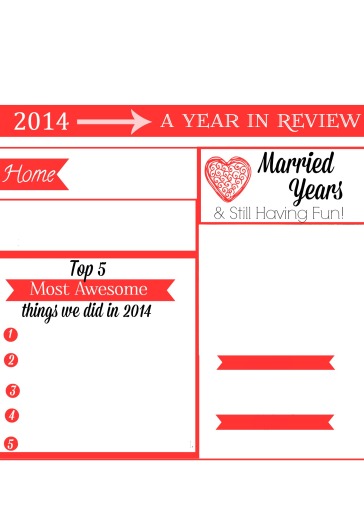 Click HERE for the completely blank template!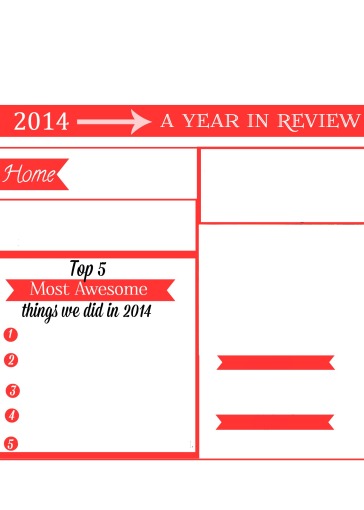 Now all you have to do, is upload the template to a photo editing program such as PicMonkey and add your text! I added a few photos to mine too!
List of Fonts Used:
Black Jack – Family Name
Dead Hardy – Names in Family
Mission Script – Married Section, Top 5/things we did in 2014, names
RNS Camelia– small text on 5 things and home section
Echelon – Everything Else
I kind of went font crazy, and that's not all of them, but it's a start! Most are fonts are found on PicMonkey and the others are Google Fonts. Have fun with this!
For the front of my holiday card, I used a different design incorporating this same coral color, which is (#ff3333) for those of you who need the exact color. I used the newsletter as the back of my card!
Front: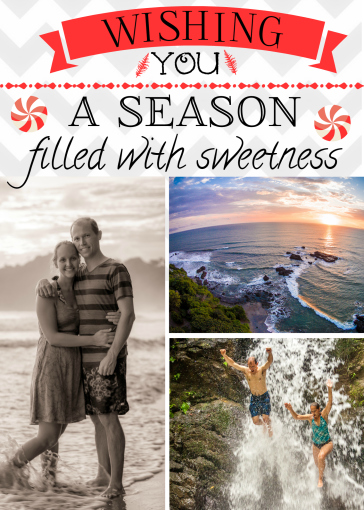 Click HERE for my Blank Template of the front of the card!
For the ADORABLE grey and white chevron background, click HERE!
Check out the free templates and let me know how you like them! If you do a design, please share! I would love to see what you come up with. I put mine here so feel free to use the same wording/ideas in yours!
I created this holiday card newsletter using PicMonkey.com and had a blast doing it! I hope you can enjoy the fruits of my labor! I signed up for the Royale Program a few months ago and have LOVED every minute of the extra features I get. It is the easiest way to edit photos! Check it out!
Enjoy! xoxo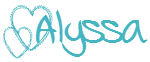 Disclosure:  All opinions and advice are my own. This post contains affiliate links.