Lentil Soup recipes vary from super hearty to watery and tasteless. This soup is best of both worlds: filling and flavorful!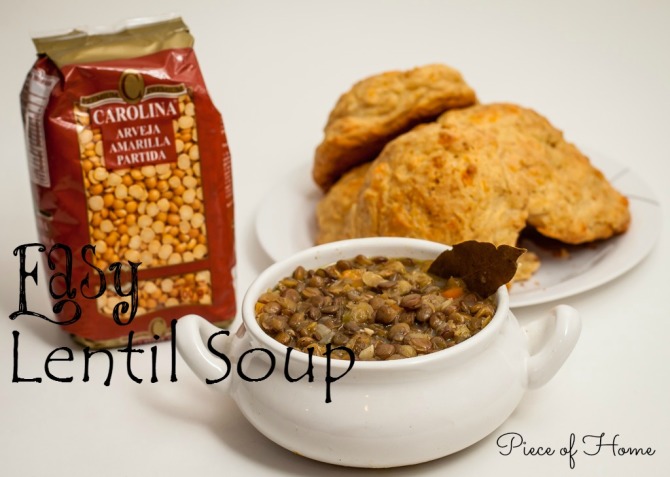 Lentils are a great source of protein and even helps lower cholesterol. Nothing better than eating a meal that has so many benefits!
I have not cooked much with lentils but in Costa Rica they are very popular and there are many different kinds!
For dinner, we love meals that have lots of garlic. Why not lentils? I roasted the garlic cloves this time and the flavor they added to the soup was amazing!
Well, roasted garlic? I mean what is more amazing than that!? Delish!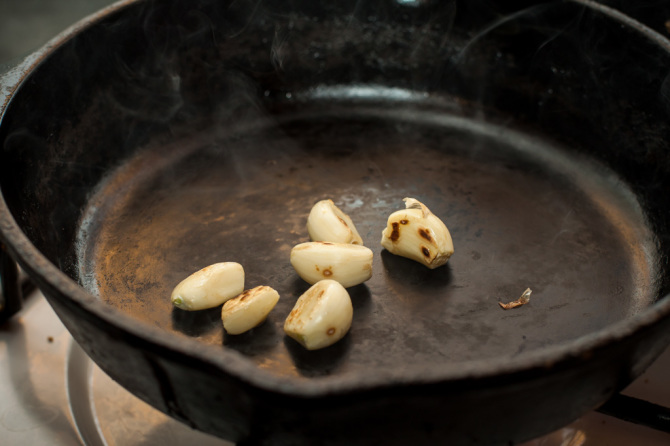 Next, cut up the veggies and add some olive oil. Yep, you guessed it, saute these guys until they are tender.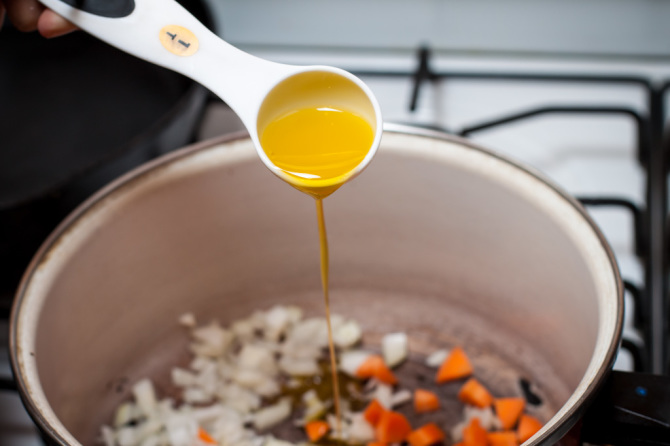 Add the lentils and garlic and stir until they have browned a bit.
Next, add the broth and seasonings. Cover and let simmer until lentils are soft.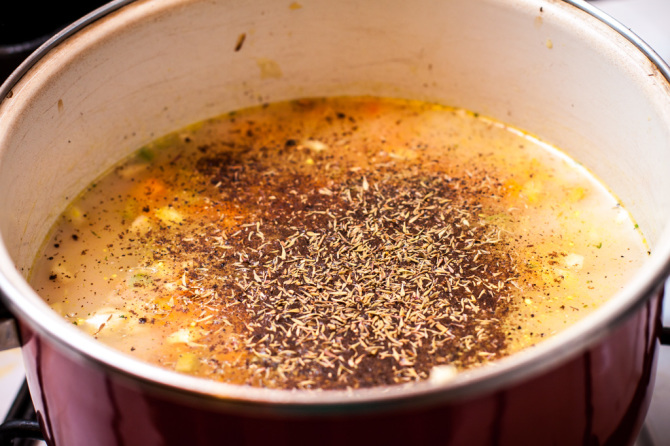 Easy Lentil Soup
Ingredients:
4 cloves Garlic
1 Yellow Onion
4 Carrots
4 stalks Celery
3 Tbsp Olive Oil
2 Cups Lentils
1 Tbsp Cumin
2 qt Vegetable Broth
1 Bay Leaf
2 whole sprigs Thyme
Salt and Pepper to taste
Directions:
1. Place the garlic cloves in a large pan and heat until outsides are browned and garlic has softened. Set aside.
2. Roughly chop the Onion, Carrots, and Celery. Add the Olive Oil to the dutch oven and saute until browned and tender.
3. Smash up the Garlic and add it to the pot, along with the Lentils and Cumin. Cook for a few seconds, until the lentils are nicely coated in oil.
4. Empty the Broth into the pot and add the Bay Leaf and whole sprigs of Thyme.
5. Simmer until the lentils are tender, about 30 minutes. Fish out the Bay Leaf and Thyme.
6. Season with Salt and Pepper and serve piping hot. Serve it with a side of hearty whole grain bread or cheesy croutons.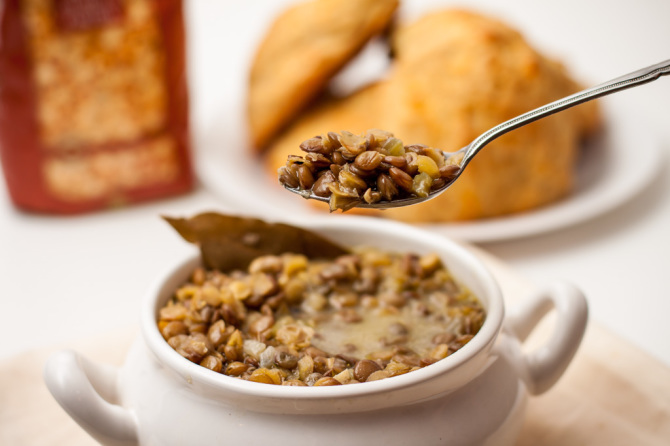 This soup is really flavorful and packed with all kinds of delicious things! Feel free to add some more goodies like ham, spinach, etc… The possibilities are endless!