The perfect cold weather soup! Warms you down to your toes, a great dinner to share with someone you love!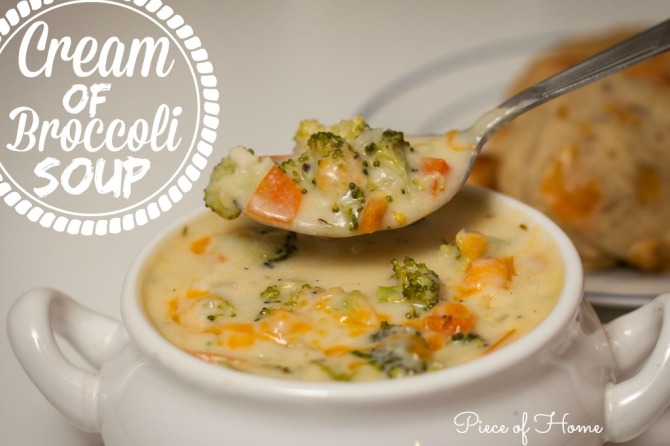 When it rains, it pours! And then I get really cold! Soup it is! I have made a broccoli soup before but was not really successful. It's a hard balance especially if you have expectations.
Like Coco's. They seriously have the BEST cream of Broccoli Soup, ever!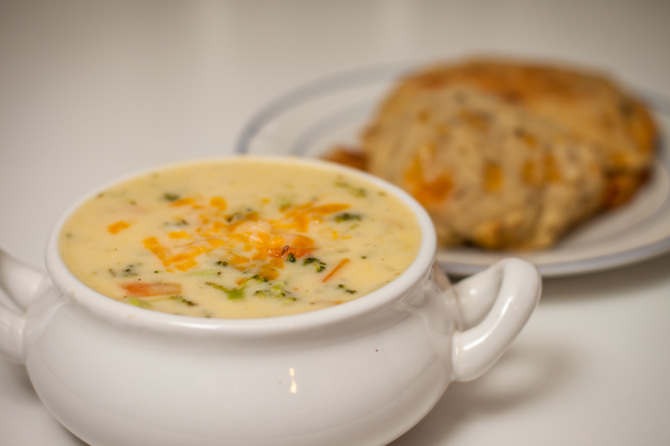 First, mince the garlic and dice the onions.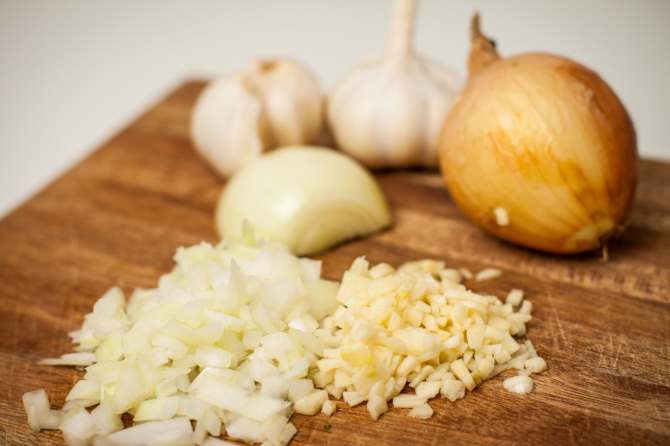 Next, peel and cut the carrots into small chunks.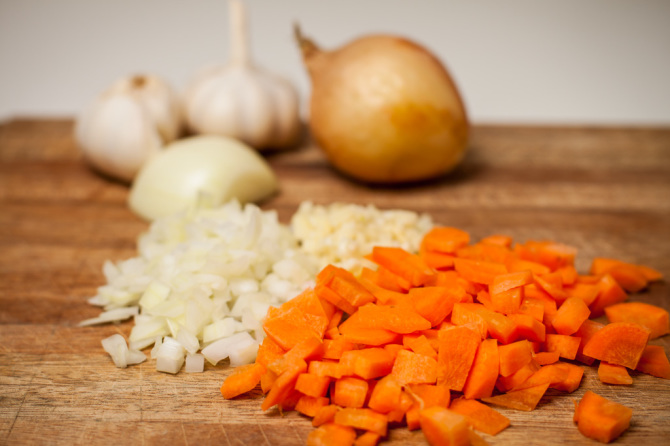 Now for the cream of the crop, pop to my snap, smile to my hug….
Butter! You can just throw it in and then just pretend you didn't see it. Cover it up with Thyme.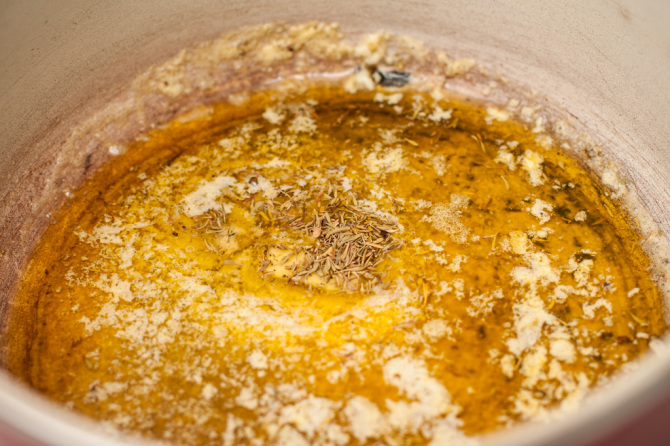 Throw in all the veggies and cook until they are tender, about 8 minutes.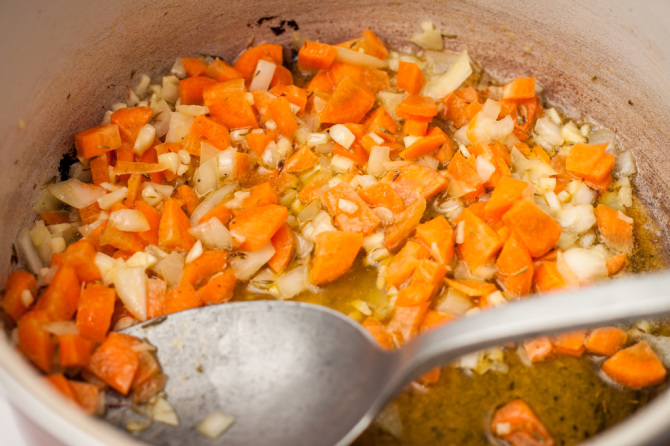 Next, add the flour until the mixture is covered and cook until golden brown.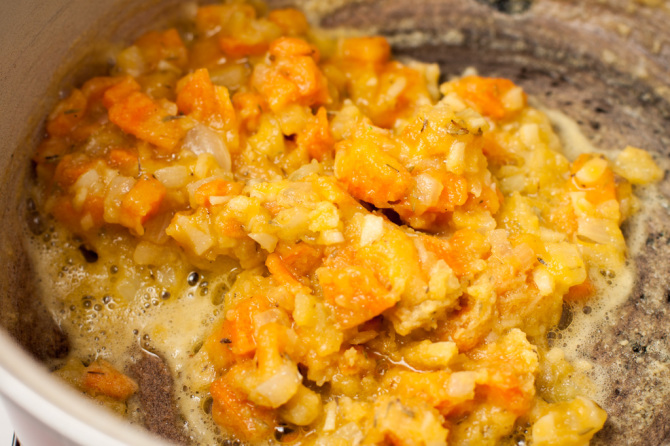 Slowly add the milk, while stirring so the mixture isn't lumpy. Try to stir the whole time so the mixture has a good consistency. Add the chicken broth.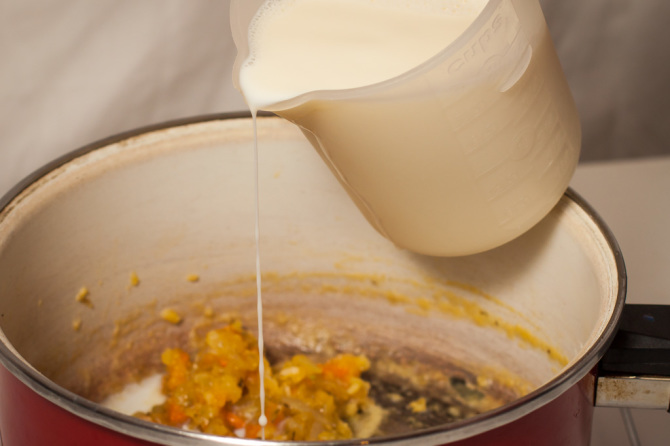 Now, grab your head of broccoli. Mine was a good size for this recipe.
Pretty ain't it?!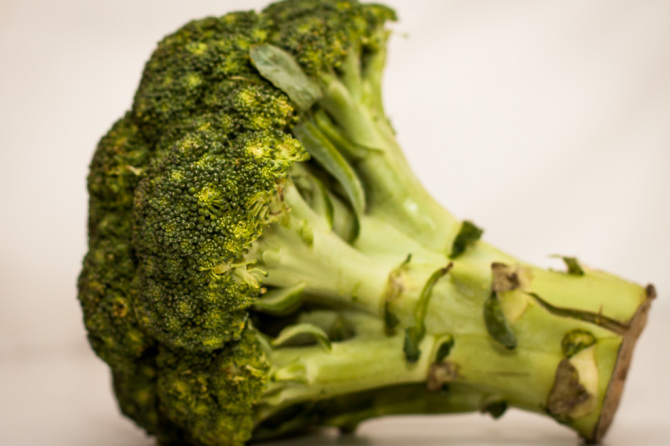 Cut the broccoli into small florets. the smaller the better.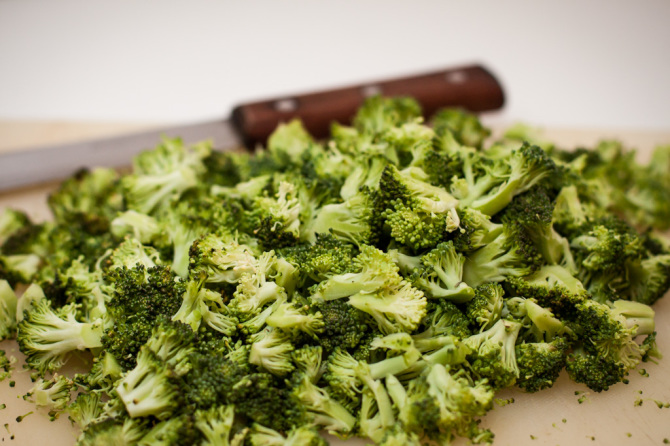 Add the broccoli florets to the thickened soup mix. If the soup doesn't seem thick enough, give it some more time to simmer or add a little more flour.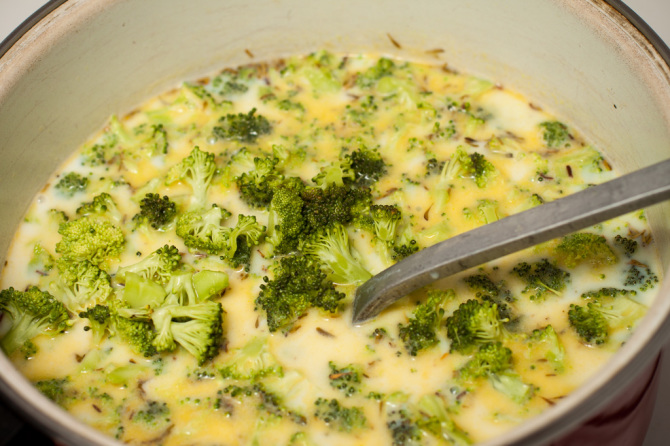 Throw in some cheese. As much as you like or don't like.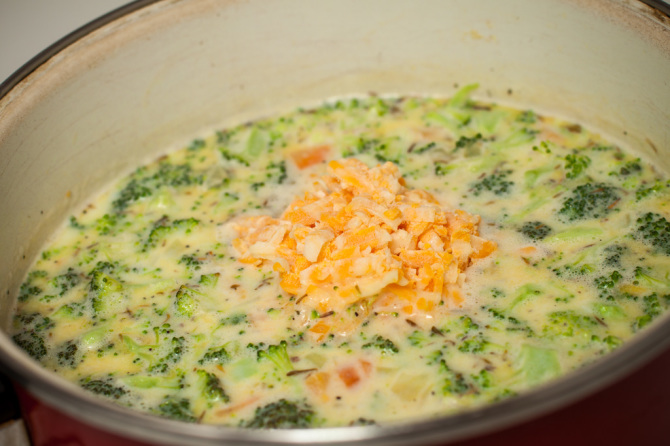 Simmer until the soup is thickened and broccoli is tender. Serve warm and enjoy with a warm piece of bread!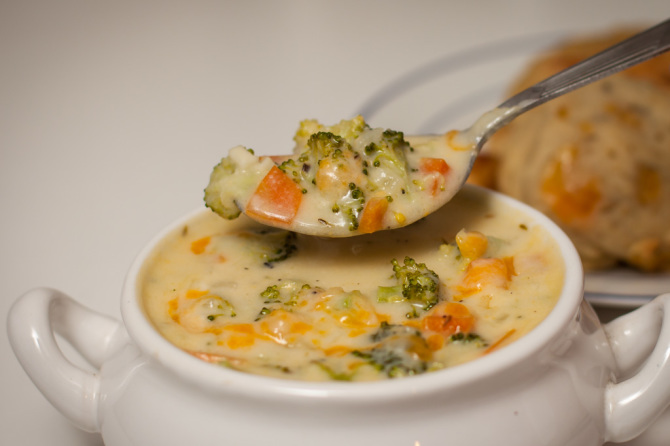 Cream of Broccoli Soup
Ingredients:
1 head of broccoli
1 medium onion
2 garlic cloves
2 large carrots
4 Tbs of butter
1 Tbs of Thyme
3 Tbs of Flour
2 cups of milk
1 cup of chicken broth
1 cup of cheese
salt and pepper
Directions:
On a large cutting board, mince the garlic cloves and dice the onion. Peel the carrots and chop into small chunks. In a large pot melt the butter and mix in the Thyme. Add the onion, garlic, and carrots and saute until soft and tender. Slowly add the flour and mix until everything is well coated. Cook about 5-8 minutes or until golden brown. Slowly add the milk, stirring constantly. Add the chicken broth. Let simmer about 10-15 minutes or until mixture has thickened. If it is not thick enough, take a small scoop of the soup out and mix more flour until the lumps are gone. Then add back to the main pot and let simmer until thickened. Wash and drain the head of broccoli. Cut into small florets, smaller the better. Once the soup is thickened, add the broccoli and cheese. Simmer until broccoli is tender. Serve warm. Great as leftovers! Enjoy!