Wontons filled with rich and creamy cream cheese with crab. A delicious appetizer or snack that will have you CRAVING for more!!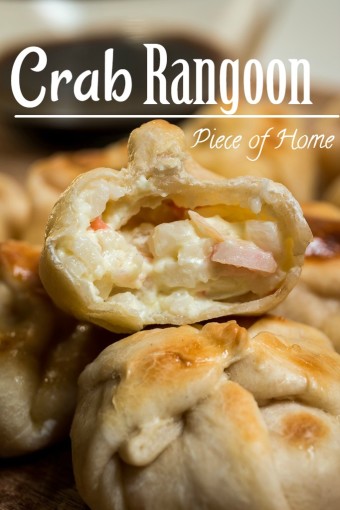 I've known for practically my whole life that cream cheese mixed with anything = happiness. Crab meat with cream cheese baked in a thin wonton wrapper is one of those "anythings" that has that amazing quality!
I made my own wontons wrappers for these yummy baked crab rangoons! I though it would be hard but now that I've done it, I would totally do it again!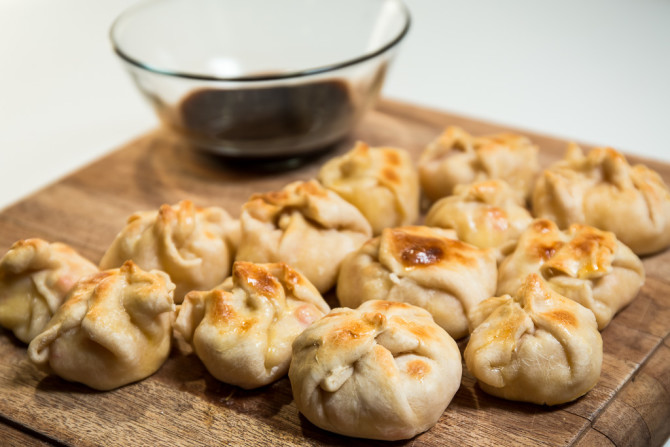 Baked Crab Rangoon 

Ingredients:
1/8 tsp garlic powder
1 8-oz package cream cheese
6 oz of imitation crab meat
2 green onions, thinly sliced
2 teaspoons Worcestershire sauce
1/2 teaspoon soy sauce
48 wonton wrappers
2 eggs, beaten
Directions:
1. Preheat oven to 425 degrees.
2. Combine garlic powder, cream cheese, crab, green onions, Worcestershire sauce, and soy sauce in a bowl.
3. Place 1 teaspoon of filling onto the center of each wonton skin. Brush the edges with beaten eggs and fold the wonton skin diagonally to form a triangle, pressing edges to seal. Create a crown by pulling both bottom corners together and sealing.
4. Arrange the rangoons on a lightly sprayed baking sheet and spray the tops with cooking spray. Bake for 12-15 minutes, just until golden brown.
{adapted from Six Sister's Stuff}