Ok, ok, I'll admit, I'm a coffee wimp. I don't drink coffee very often because I really only enjoy it when there is creamer to go with it. Makes me miss my brother-in-law because he always had a good stash of creamer in the fridge :) So… one of my close friends suggested I should try and make my own creamer. Well it's nothing like store bought but pretty delicious. I've made French Vanilla and have also added some cinnamon and Allspice :) It's pretty yummy!
The part I am loving about this recipe is now I can enjoy some Iced Coffee too :) For me, it is so refreshing to have a fun drink like this when I'm working away on the computer. Plus, since we are living in Costa Rica, who is known for their coffee, I better be drinking it, right? Try it out! There are so many ways to experiment too with different flavors!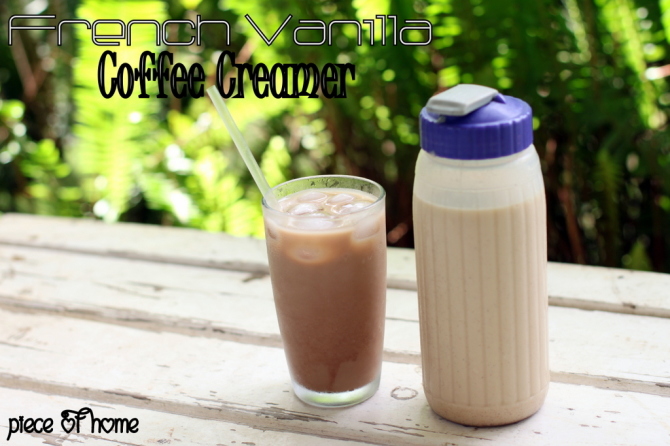 Homemade Coffee Creamer
inspired by: Mrs. Happy Homemaker
Ingredients:
1 3/4 cups of milk or heavy cream
1 (14oz) can of sweetened condensed milk
Directions:
Place the cream and sweetened condensed milk a container with a lid (I usually use a large water bottle or mason jar) and shake for 2 minutes or more until well mixed.
Now for the fun part:
Additions for different flavors:
– vanilla
– chocolate syrup
– almond extract
– cinnamon
– caramel syrup
– raspberry syrup
I usually just add a teaspoon for the extracts and a tablespoon for the syrups until it is to my liking. Enjoy!