Chocolate with a little tang! Cherry Chocolate Cookies are a great mix of everything sweet complimented by oats.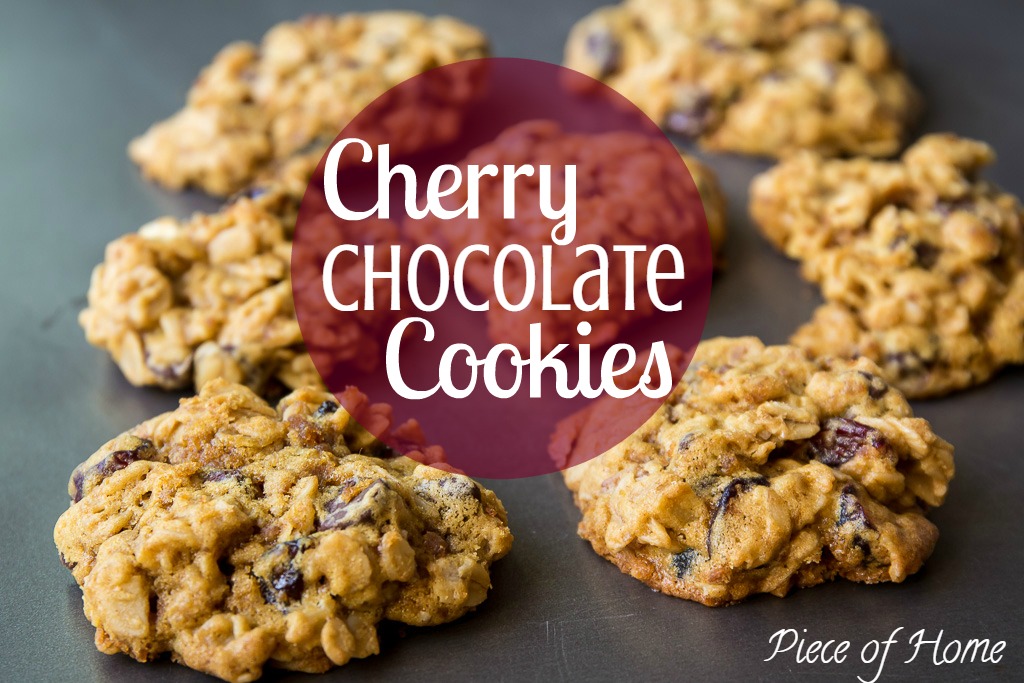 In an attempt to make some cookies that weren't just all chocolate like Triple Fudge Chocolate Cookies or chocolate chips like the famous Chocolate Chip Skillet Cookie, I had to find a cookie with some fruit!
I needed to find a cookie that was the perfect sweet and rich yet tangy with a little kick. Now don't get me wrong, these are still really sweet but according to my husband, nothing tastes as good as long as there is a little fruit in there.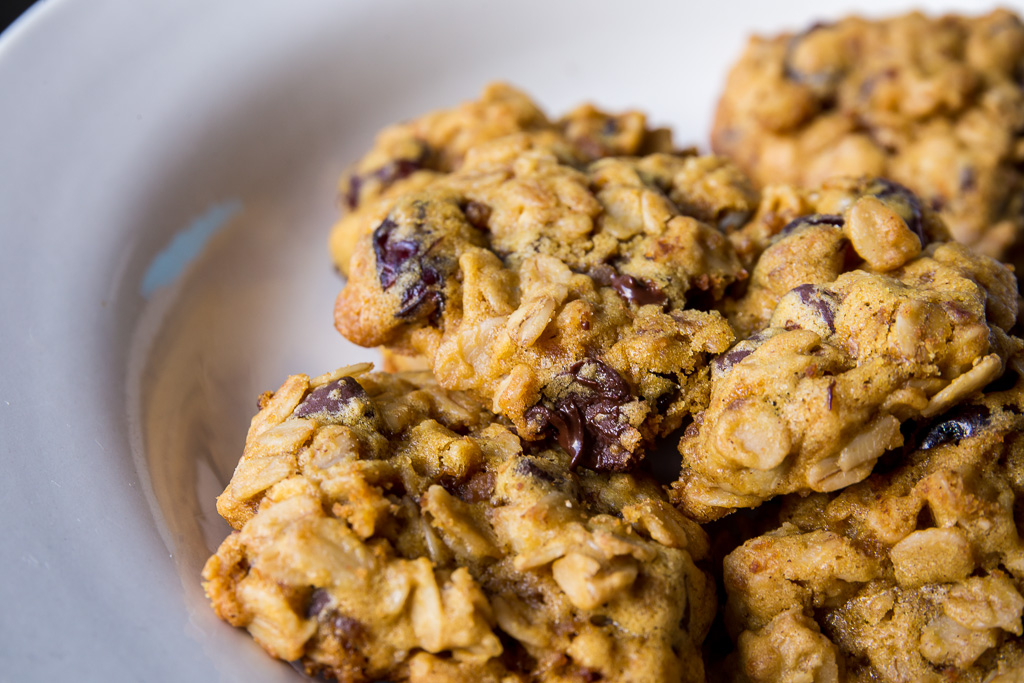 This Cherry Chocolate Cookie was the perfect solution! I shared these with some of our local Costa Rican friends and they really enjoyed them! I'm glad otherwise we would have eaten the whole batch!
Cherry Chocolate Cookies 

Prep Time: 15 minutes Cook Time: 10 minutes Total Time: 25 minutes
Yield: 36 cookies
Ingredients:
1 cup unsalted butter
1 cup light or dark brown sugar, firmly packed
2 large eggs
1 & 1/2 teaspoons vanilla extract
1 & 1/2 cups all-purpose flour
1 teaspoon baking soda
1/2 teaspoon cinnamon
1/2 teaspoon salt
3 cups old-fashioned oats
1 cup dried cherries
8 ounces semi-sweet chocolate chips or chunks
Directions:
1. Preheat oven to 350 degrees F.
2. Mix butter and brown sugar together until smooth. Add the eggs one at a time, mixing after each addition. Add vanilla.
3. In a separate bowl, mix together flour, baking soda, cinnamon, and salt. Gradually add to the butter mixture until combined. Careful not to over mix. Stir in oats, dried cherries, and chocolate.
4. Drop by tablespoonfuls onto lightly greased baking sheets. Bake for 10 to 12 minutes, or until bottoms are lightly browned. Cool on pans for a 2-3 minutes, then remove to wire racks to cool completely.
Enjoy!