Alright, so many banana recipes and they are all sweet bread or cookies! I need more healthy ideas for bananas!
Agghhh!!
I went back to my Oatmeal Banana Cookie idea and added a few more ingredients to spice it up. It's not as healthy as the banana cookie but it was really yummy and pretty close!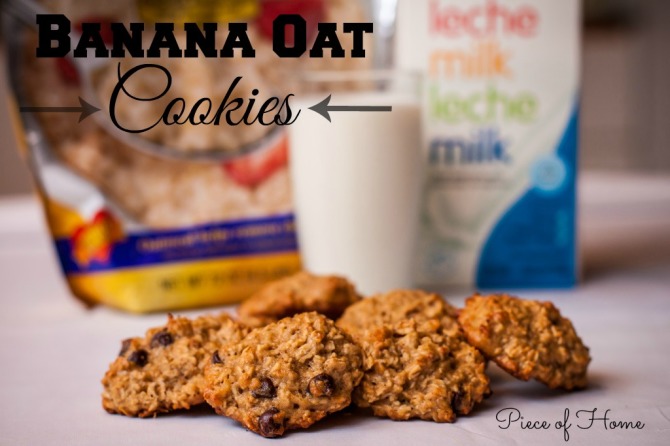 I think by now you know I love a glass of milk with a warm cookie.
It's like a kiss without a squeeze ;)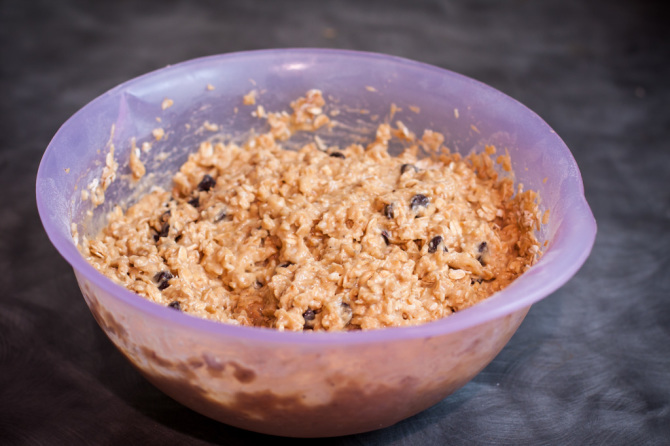 First, beat the sugar and butter together until light and fluffy. Then mash all the bananas and add them to the mixture. Add the egg.
In a separate bowl add all the dry ingredients and mix well. Add the dry ingredients to the wet ingredients a little at a time and stir.
Cloves & Cinnamon?? Yum! I love this combination with bananas!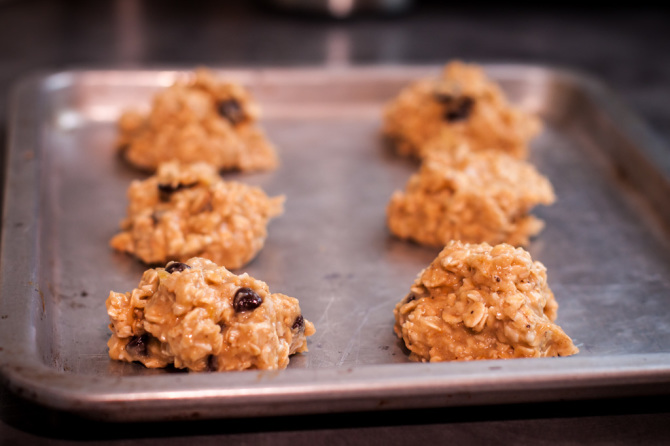 Place about 2 Tbs. of batter on a greased cookie sheet and bake about 10-12 minutes until golden brown.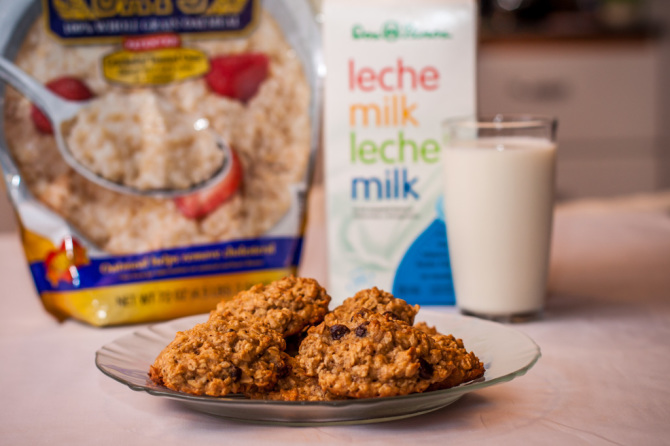 These cookies were really yummy. I used a lot of bananas too!
So they were a little sticky…
But I think if I used less bananas, they wouldn't have been as sticky.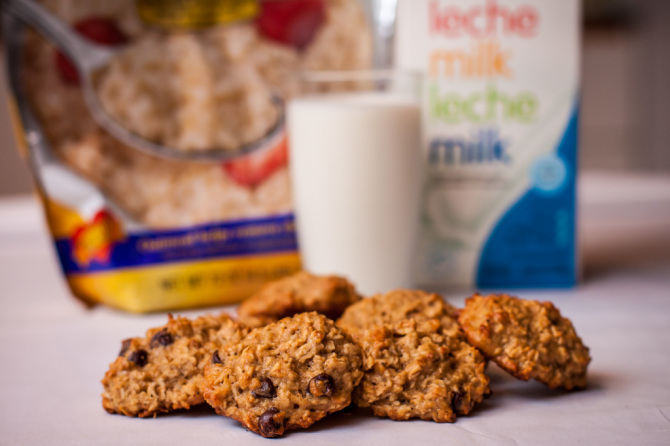 Banana Oat Cookies
Ingredients:
1 cup sugar
3/4 cup butter
1 egg
1 cup mashed very ripe bananas (2 medium)
2 1/2 cups oats
1 cup flour
1/2 teaspoon salt
1/2 baking soda
1/2 teaspoon ground cinnamon
1/8 teaspoon ground cloves
1/3 cup golden raisins or craisens
1/4 cup shredded coconut
Directions:
Preheat oven to 350ºF.  Grease a cookie sheet. Mix the sugar and butter until fluffy with a hand mixer on medium speed.
Mash bananas the bananas until soft. I have been starting to use my hand mixer to mush my bananas because the bananas are always from the freezer and I use a lot! I like the texture a lot better too especially in a cookie!
Stir in the egg and bananas. In another bowl, add the remaining ingredients together.  Add the dry ingredients to the wet gradually while stirring.
Stir mixture is well combined. Place about 2 Tbs of dough on the baking sheet about 2 inches apart.
Bake for 10 to 12 minutes until edges are golden brown. Enjoy!
Try them out and leave a comment below to let me know how you liked them!
{adapted by Simple Daily Recipes}