A colorful blend of vegetables and spices makes this one-pan curry a family favorite!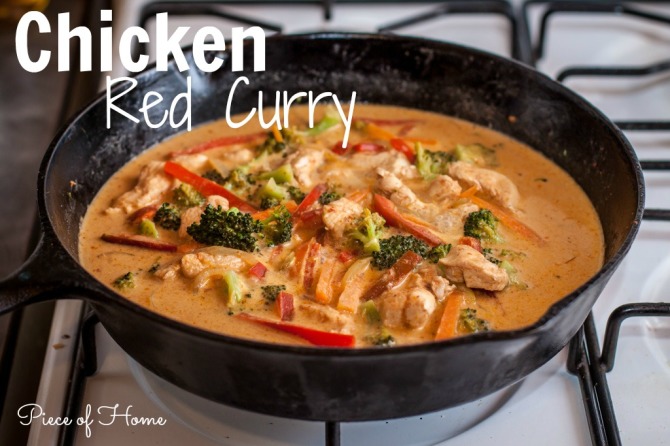 Chicken Red Curry… it's what's for dinner!
My husband and I are HUGE Thai-food fans. Especially red curry. We love trying out all the different types of red curries at different restaurants too!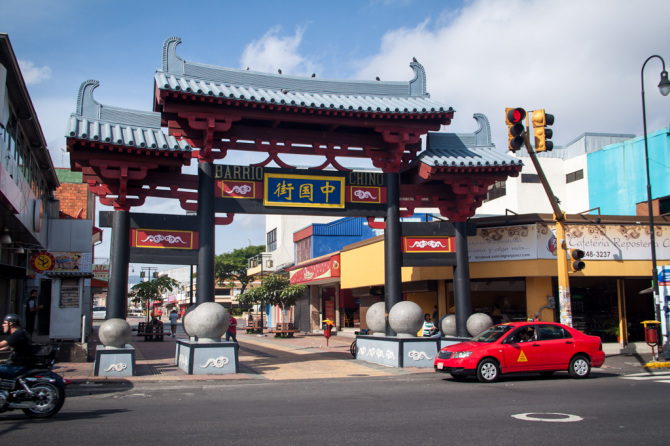 A few weeks ago we went to downtown San Jose, Costa Rica, to check out China Town!
We stopped in some of the grocery stores there to see what we could find. We scored some Red Curry Paste, Rice Noodles, and Coconut Milk!
China Town was a really busy place and there was so much to explore! It was interesting to see Chinese speaking Spanish! They also had lots of different fruits and vegetables we had never seen before! It was really neat!
So with all these new ingredients, Chicken Red Curry was on the menu!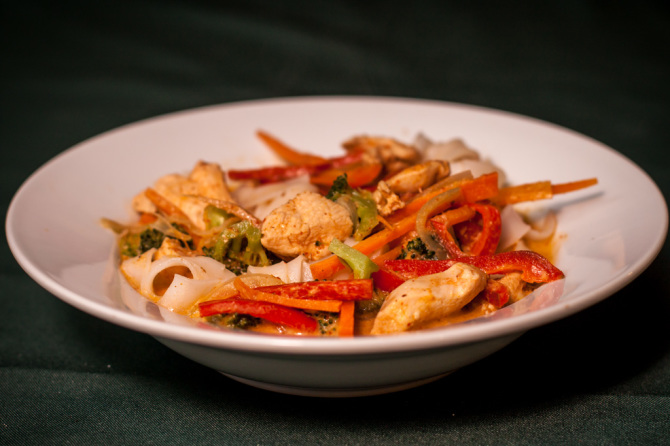 Chicken Red Curry
Ingredients:
1 Tbs. oil for frying
2-3 Tbs. Red Curry Paste (depending on your spice level)
1/4 cup water
1 lb. chicken
1 large carrot, peeled and slivered
1 small head of broccoli, cut into small florets
1 red bell pepper
1/2 cup of bamboo shoots (optional)
1 small onion
3 cloves of garlic
1 can of coconut milk
Directions:
Place 1 Tbs. of oil in a frying pan and heat on medium high. Add 2-3 Tbs. of Red Curry Paste and cook until the Curry Paste is bubbly. Add 1/4 cup of water and let simmer.
Cut chicken into thin slices and add to the curry mixture. Once chicken is no longer pink, add the broccoli florets, bell pepper slices, carrot slivers, onion, and garlic.
Gently pour the coconut milk over the entire mixture. Bring to a boil then simmer for about 10-15 minutes or until vegetables are tender. Serve with rice or wide rice noodles. Serves 4.
Buen Provecho! Enjoy the Chicken Red Curry!