A simply perfect classic banana bread recipe that comes together in no time! This moist banana bread is great since it uses ingredients that most have on hand!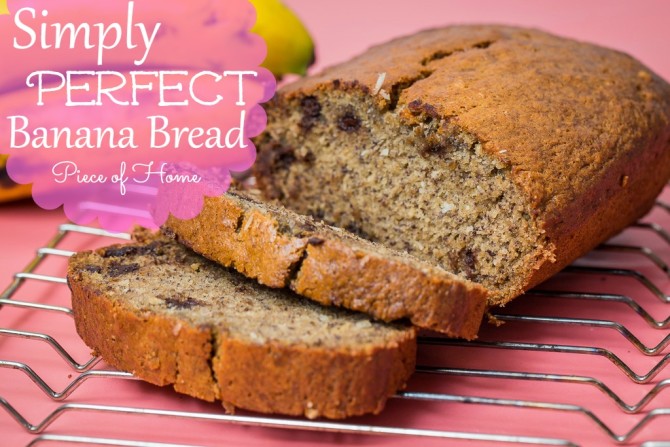 I am a Banana Bread LOVER. I mean, really? Who isn't? I love how fast banana bread comes together and I am so in love with my Coconut Banana Bread recipe that I hardly try any others.
This super classic is great for when I don't have any yogurt on hand or just need a quick and easy banana fix.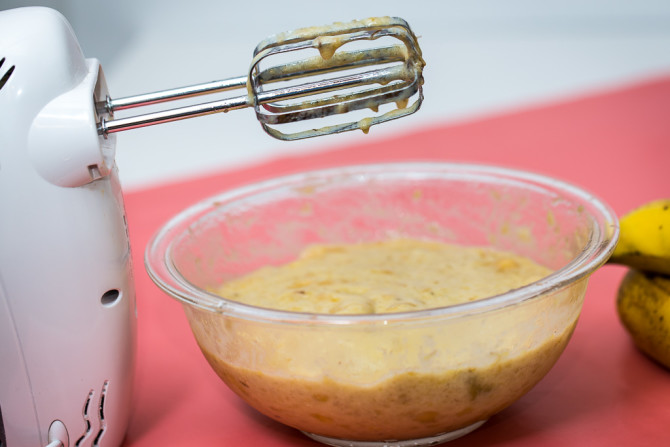 You really don't even need a mixer for this recipe but I was in a hurry and didn't mind cleaning the beaters.
Mash up all the bananas until it smooth-ish and gooey. I try to get most of the large lumps out but it doesn't have to be perfect.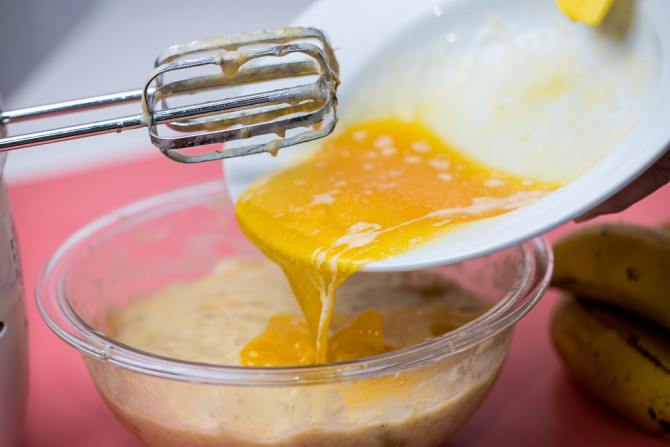 Add the butter to the bananas.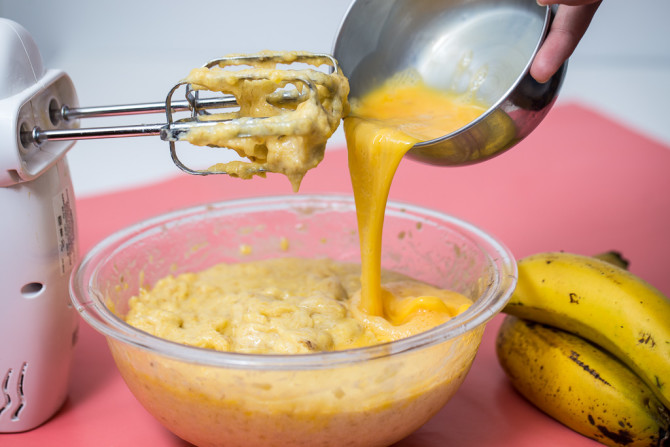 Next, add the eggs. I doubled this recipe so that's why it looks like so much. I don't think I have ever not doubled a banana bread recipe. It's so easy, so I just make two!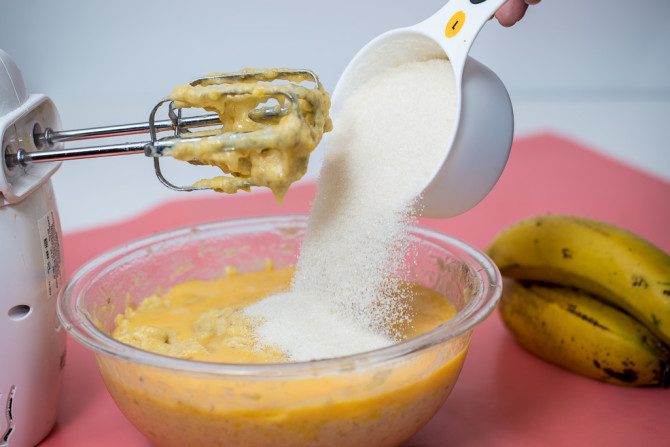 Add the sugar to the mixture. The recipe calls for a cup of sugar. I usually always put about half a cup to cut back on the sugar (I doubled the recipe here though so I did use a cup), you choose!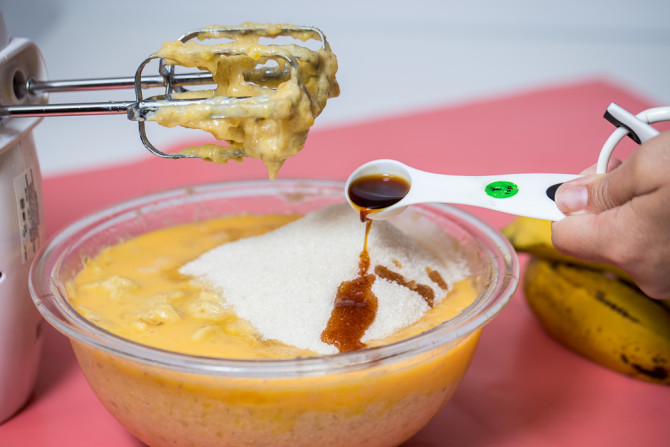 Vanilla is one of my absolute favorite ingredients in any recipe. Especially for banana bread. It's a must! Mix that all together with the flour, baking soda and salt. Put in greased bread pans.
Just like that! Simply Perfect! & Perfectly Simple Banana Bread!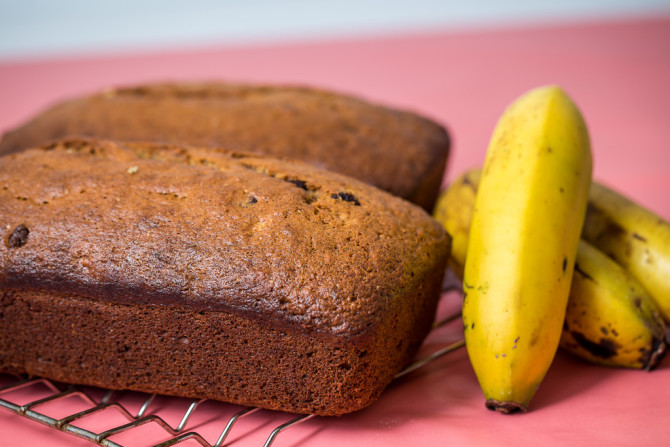 Simply Perfect Banana Bread 

Ingredients:
3 or 4 ripe bananas, smashed
1/3 cup melted butter
1 cup sugar
1 egg, beaten
1 teaspoon vanilla
1 teaspoon baking soda
Pinch of salt
1 1/2 cups of all-purpose flour
Directions:
1. Preheat oven to 350 degrees F.
2. In a large bowl, mash together the bananas until smooth.
3. Add the butter, egg, sugar, and vanilla to the banana mixture. Mix well.
4. Add the flour, baking soda, & salt. Mix well and pour into greased bread pans.
5. Bake for 50 minutes or until no longer doughy in the center. Enjoy!
{adapted from Thrifty Decor Chick}