Is there anything more amazing than light and flakey apple scones drizzled with a warm cinnamon glaze? I don't think so!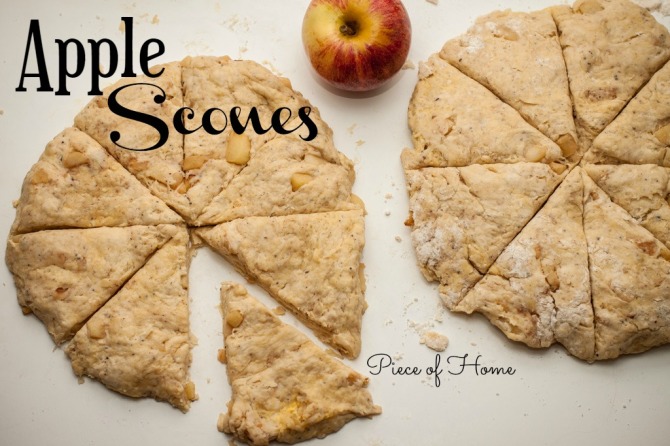 Another fall time apple treat! I was loving the smell of cooked warm cinnamon apples from my previous Apple Cinnamon Rolls, and couldn't resist trying a yummy scone version! I was totally inspired to make this recipe after seeing the idea on Recipe Girls's Blog! I'm so glad I tried it, they were a hit!
I had to add a thicker apple mixture and it made it so much richer! :)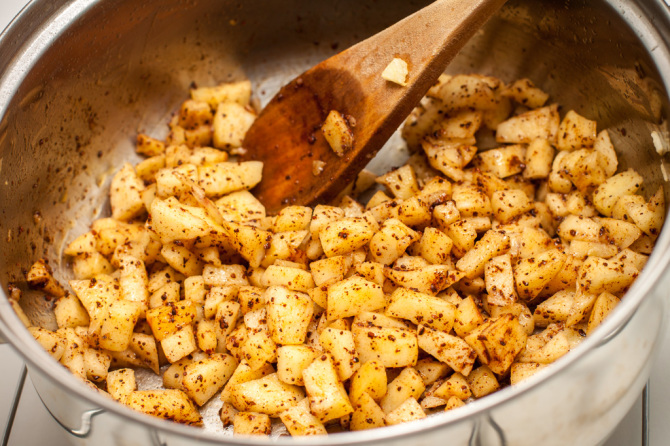 Ahhhh, warm cooked apples. Just. Yes.
Look how chunky the brown sugar is around here! I still haven't gotten used to it! Some of it is actually freshly ground cinnamon! We were lucky to try some of it and talk about flavor!
Bam! Delicious!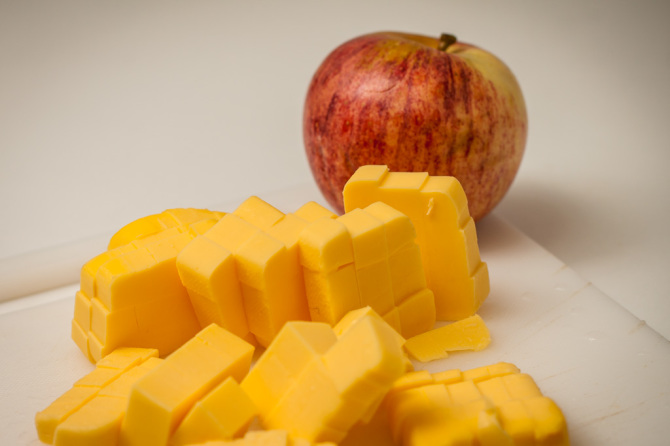 Prepare the dry ingredients then add a stick of cubed butter and cut into the mixture with a pastry cutter or your fingers.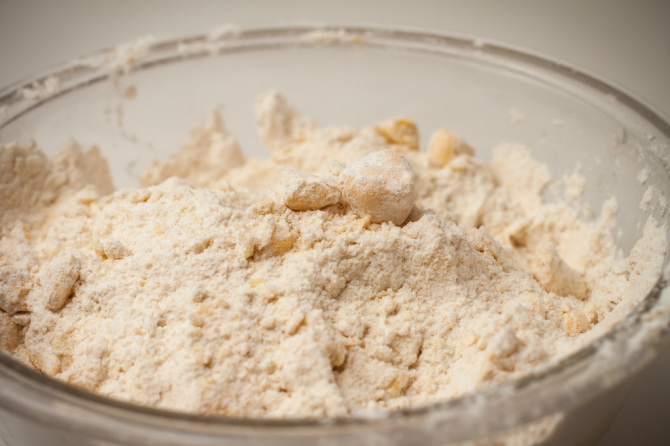 It should have some random clumps of butter kind of like this!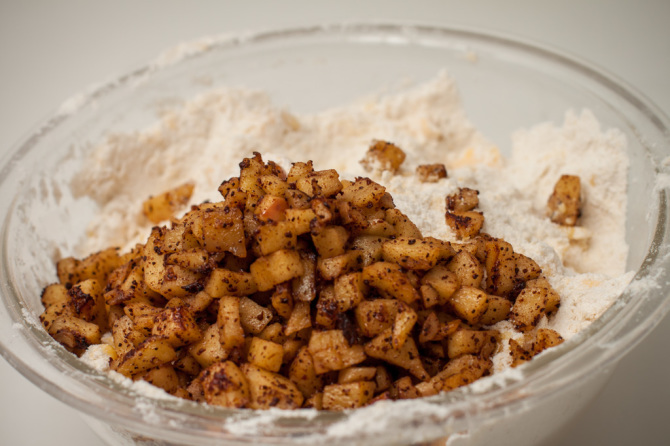 Next, add the cooked apples.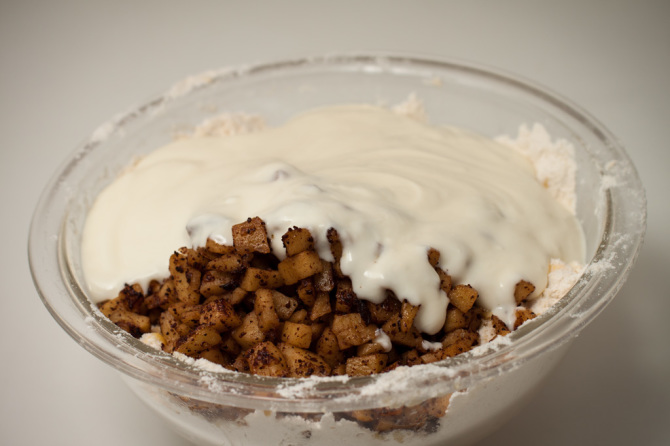 Add the Greek yogurt. The yogurt is only wet ingredient in this recipe except for the apple mixture. Amazing huh?!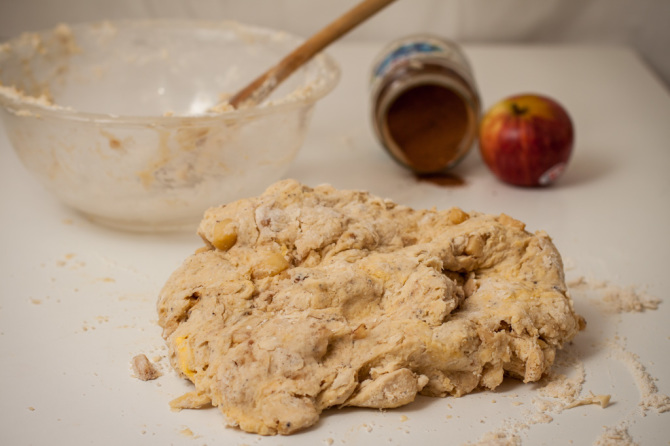 Once the dough forms into a ball, dump it onto a well floured surface.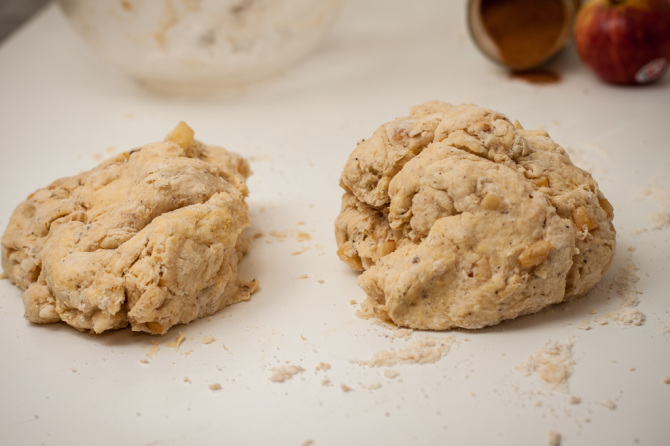 Separate the dough ball into two sections.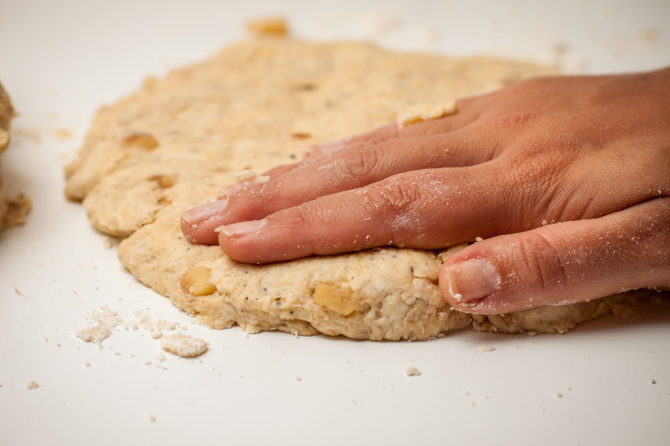 Press each dough ball into a 8-9 in. circle using your hands.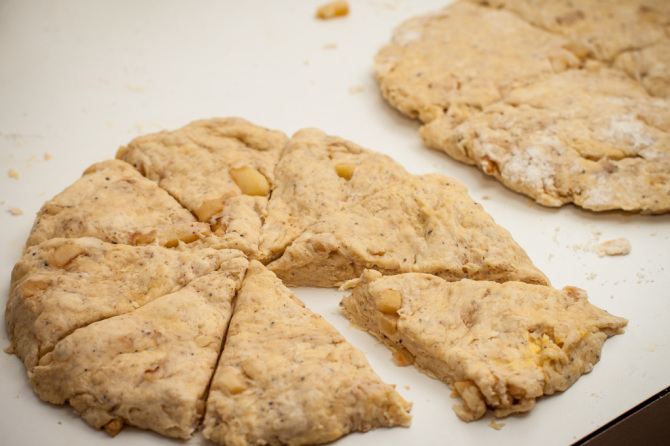 You want the dough to be pretty thick so there is some substance to your scones!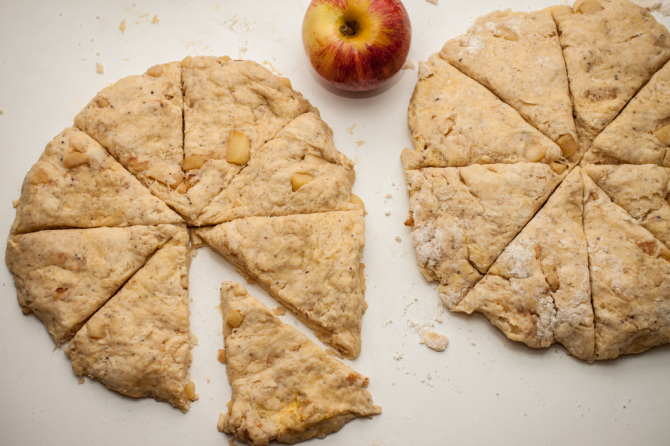 I almost ate these at this point.
Then I remembered the glaze… And how much better things are when they are warm. So I waited.
Impatiently…*sigh*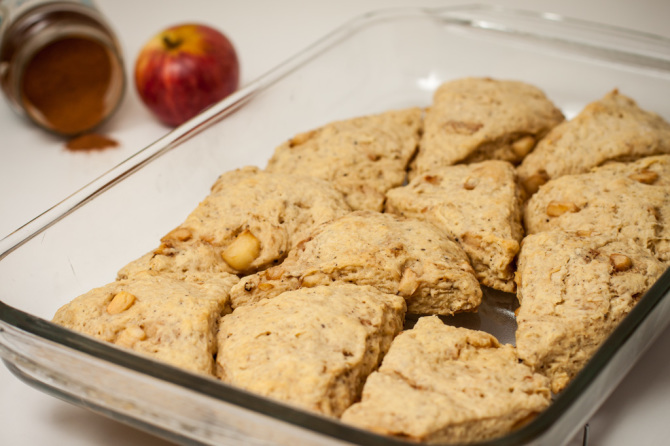 These guys came out the oven pipin' hot and ready for some glaze!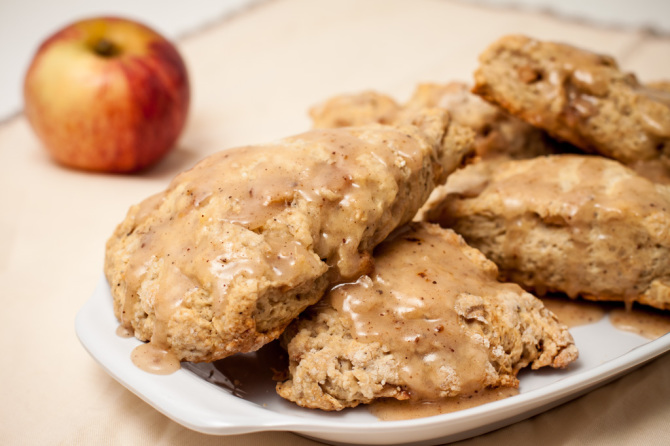 Not a problem! I happily smothered them!
As always, I had to put a lot on for the picture! Duh! (hehe)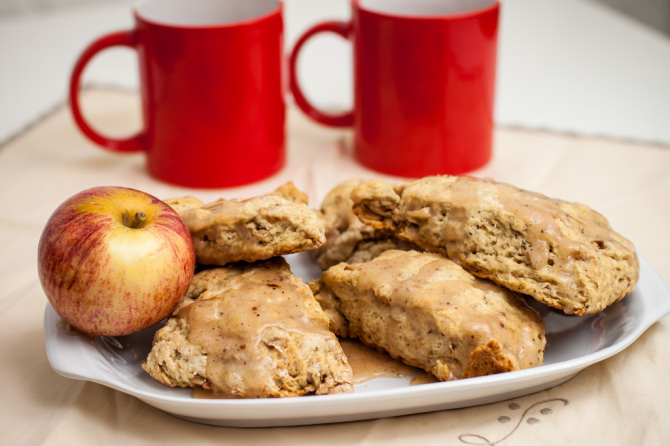 Apple Scones
Ingredients:
Apple Mixture:
1 tablespoon butter
2 medium Gala apples, peeled and chopped
1 teaspoon cinnamon
1/4 cup brown sugar
1 teaspoon flour
Scone Dough:
3 cups Gold Medal® All-Purpose Flour
1/3 cup granulated white sugar
2 tablespoons baking powder
1 teaspoon baking soda
1/2 cup (1 stick) cold salted butter, cut into chunks
1 cup Greek vanilla yogurt (I use natural flavor from my homemade yogurt recipe)
Cinnamon Glaze:
2 Tablespoons butter, melted
2 cups powdered sugar
1 Tablespoon cinnamon
3-4 Tablespoons milk
Directions:
1. Preheat the oven to 350 degrees F.
2. Prepare the apples: Melt the butter in a small saucepan over medium heat. Add the apples, Stir in the cinnamon, brown sugar, and flour – stir and cook until apples are soft. Set the apples aside to cool.
3. Prepare the scone dough: In a bowl, mix together the flour, sugar, baking powder, and baking soda. Add the butter and mix with a pastry cutter or your hands until mixture is crumbly. Stir in the yogurt and apples until the dough comes together. Place the dough onto a lightly floured surface and form roughly a 8-9 inch circle. Use a sharp knife to cut triangle-shaped scones (about 8). Gently pull the triangles apart and set them on your prepared baking sheet. Leave about 1/2-inch between scones.
4.  Bake for 15 to 18 minutes, or until they are thoroughly cooked. Let the scones cool then move them to a rack over a baking sheet.
5. For the Glaze: In small bowl, heat butter in the microwave until melted. Stir in powdered sugar, cinnamon and milk. Using a whisk, stir until mixture has desired consistency either adding more milk or powdered sugar to get it how you like. Drizzle the glaze over the warm scones.
My husband and I both enjoyed a warm scone and a cup of tea! It was such a fun little afternoon. I felt like we were British impostors!
Try out these scones and let me know how they are! Thanks for stopping by!
Don't forget to like Piece of Home on Facebook, Twitter, and Pinterest!