A crumbly, sweet banana delight. The perfect combination with your morning coffee!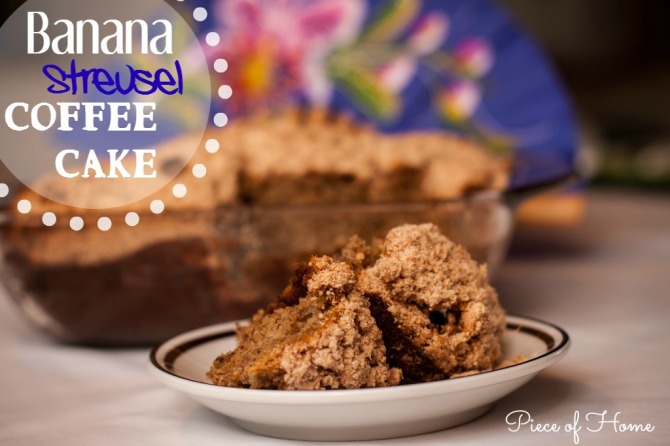 Anything streusel is a eye-catcher, right? Streusel is one of the best creations ever, such a fun way to dress up a recipe and give it some swirl!
I have been having a blast the past few days going through pictures from when my sister was here a few weeks ago! She came to Costa Rica to visit us for a week. We had such a fun time! It's always so nice to have family time! So, I'll share a few of our highlights with you!
Oh, and my sister, well she's the best! Need a laugh? She's got one for ya! She's such a positive, energetic, and loving girl ever! Yeah, she's pretty amazing!
This is her and I having dinner on the beach!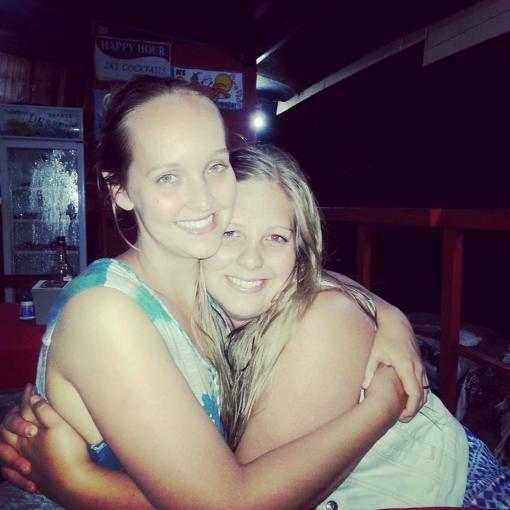 This is us at the volcano entrance. We were excited to be at the Volcano for the first time! We were really looking forward to it since we have heard so much about it!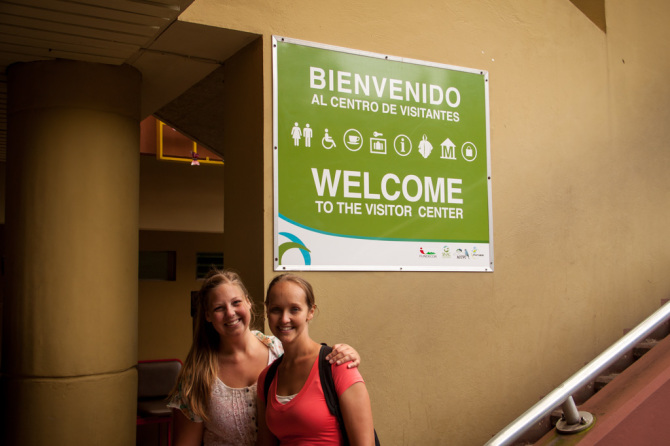 Love the frog display at the Volcano! So cool!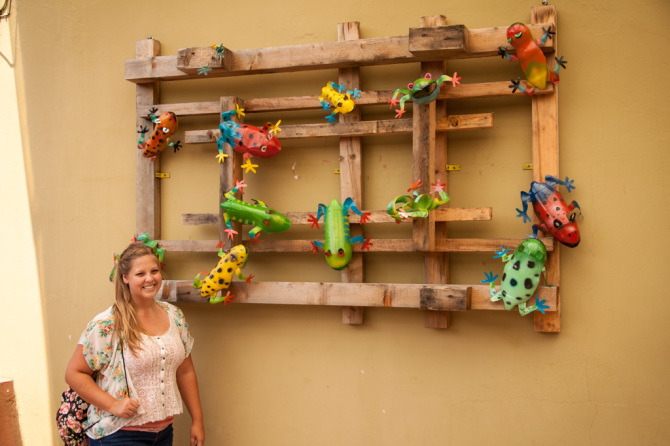 We got quite a bit of hiking in, there is so much to see and walking through the jungle is too much fun!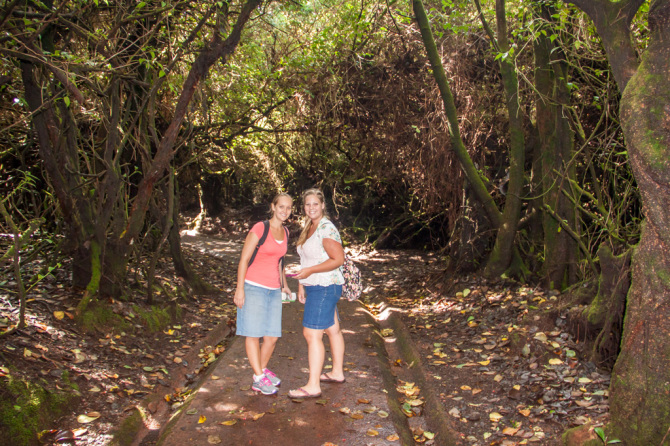 Shout out to my husband for this amazing hummingbird picture! These little creatures are so amazing!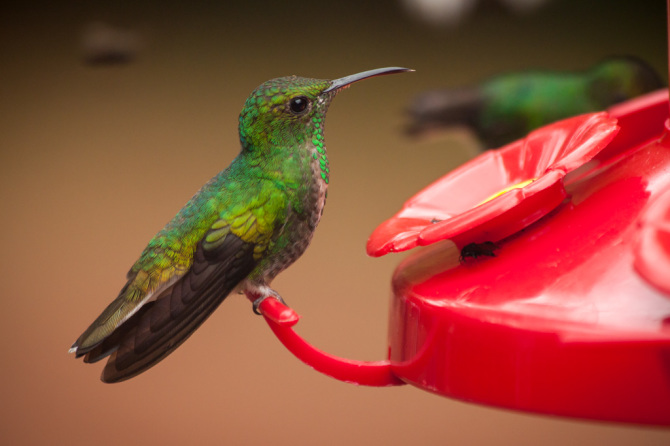 This is the lake in the crater at Volcano Poas. The water is so beautiful!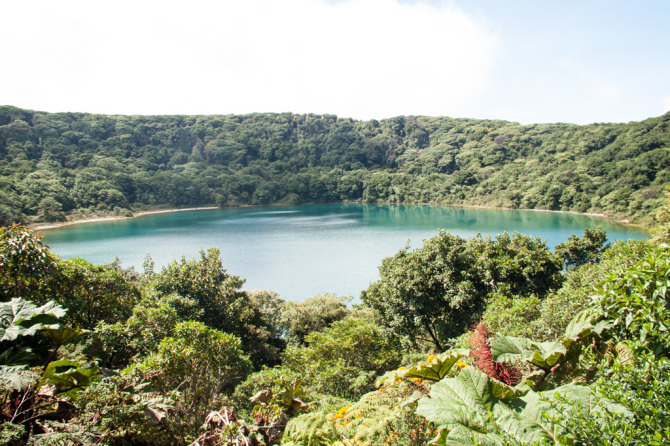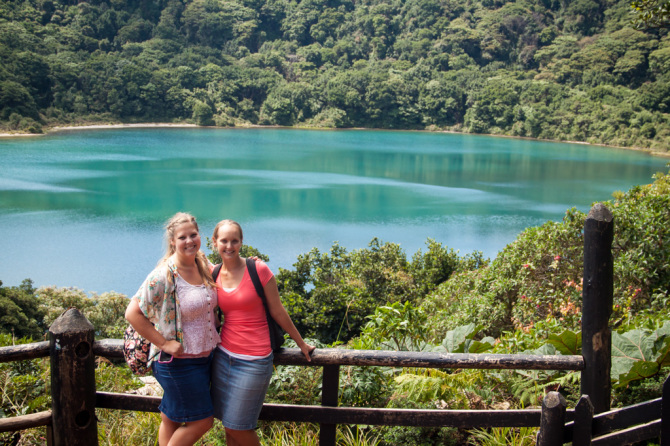 There was a sign that cautioned against an explosion. It said "In case of an eruption, #1 Keep Calm" Haha, Right… Keep Calm, and RUN!!
We thought we lost my husband when we got busy talking and he was gone… whoops! When in fact he was on the other side of the waterfall! At least we got this fun picture out of it!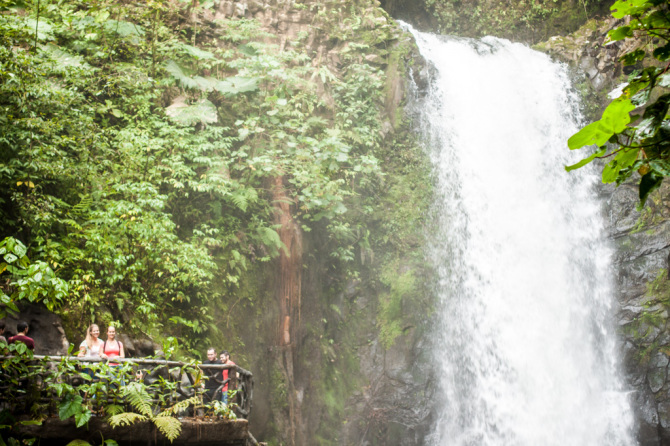 Cocs! Don't fall in!
We had a fun candlelight dinner at the Wagon Wheel where we had the most delicious wood fired pizza! Yum!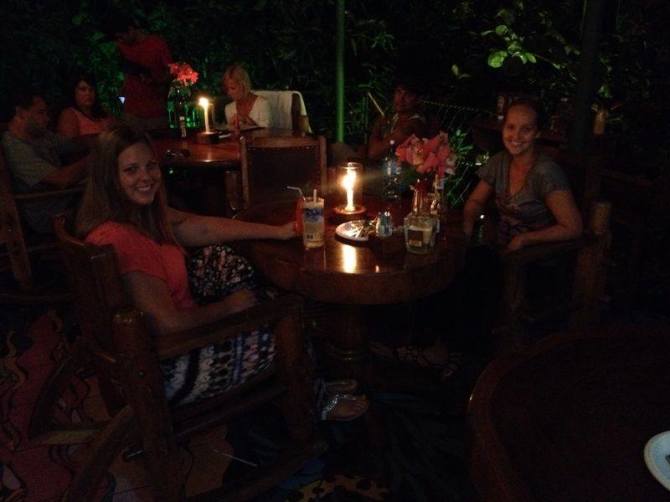 Well, thats not nearly all but some of my favorites! We had such a great time and even though I miss her already, I'm so glad she got to come!
This banana streusel coffee cake was a nice cake to make for our breakfast. I always enjoying having a sweet bread in the mornings to go with my yogurt, oh and because I just love breakfast. And that is reason enough, right?!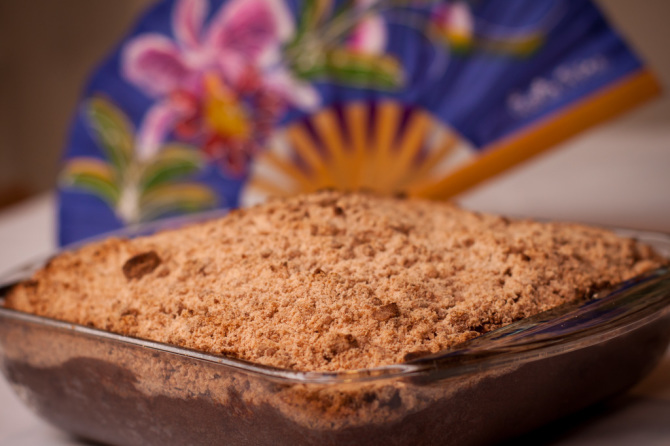 Banana Streusel Coffee Cake 

Ingredients:
2 cups all-purpose flour
1 teaspoon baking soda
1/4 teaspoon salt
1/4 teaspoon cinnamon
1 large egg
1/2 cup packed brown sugar
1 teaspoon vanilla extract
5 tablespoons unsalted butter, melted and cooled
3 large bananas, mashed
2/3 cup milk
Streusel:
1/3 cup brown sugar
1/3 cup sugar
1/4 teaspoon cinnamon
1/4 teaspoon salt
1/2 cup unsalted butter, melted
1 1/2 cup all-purpose flour
Directions:
1. Preheat the oven to 350 degrees F.
2. In a bowl, whisk together the flour, baking soda, salt and spices. Set aside.
3. In a large bowl, whisk the egg and brown sugar together until smooth.
4. Add in vanilla extract, butter and bananas, whisking again until combined.
5. Gradually add in dry ingredients, mixing until combined.
6. Stir in the milk and mix until combined. Pour batter into a well greased 8×8 pan.
7. Top with the streusel. Bake for 45-50 minutes, or until the top is no longer wet and is slightly golden. Remove and let cool.
Streusel topping:
1. To make the crumb topping, whisk together the sugar, cinnamon, salt and melted butter until combined.
2. Whisk for a a good minute or two until the sugar begins to dissolve, then use a wooden spoon to stir in the flour.
3. The mixture will be crumb-like and dry. Sprinkle the crumb on top of the cake.
{adapted from this banana bread}