For a fast and satisfying meal, Baked Pesto Chicken is the answer! A healthy and super quick meal that will quickly become a favorite!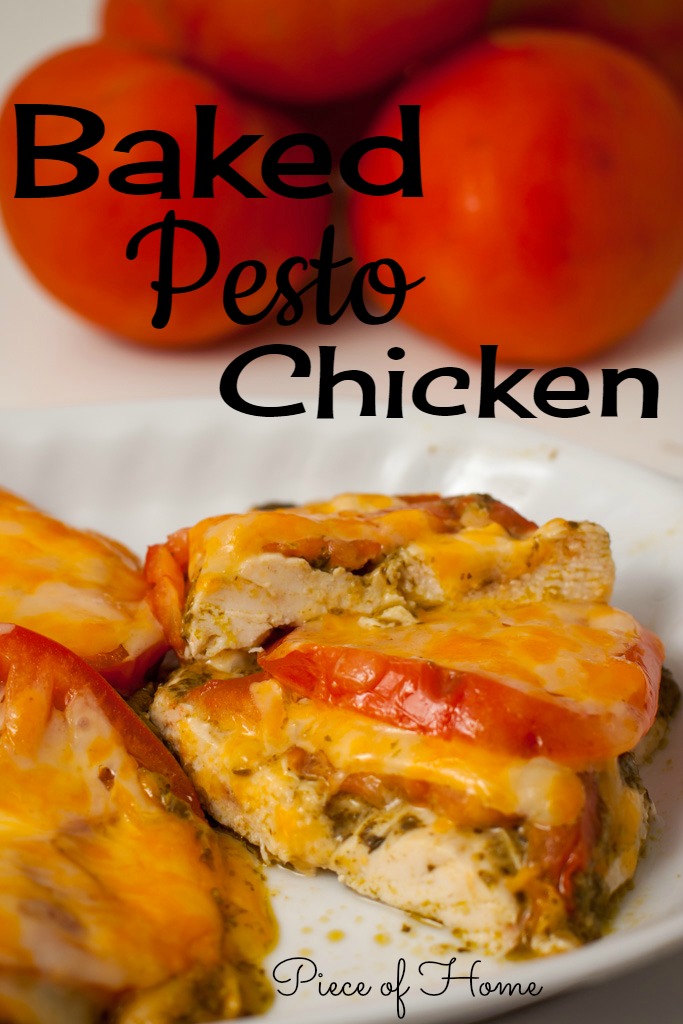 With only a few ingredients in the house, this was the perfect dinner for us the other night! We pretty much always have tomatoes, and this combo was sounding oh-so-fine!
Pesto = happy husband
Literally, less than 5 minutes to prepare this bad boy.
Just slice a chicken breast in half.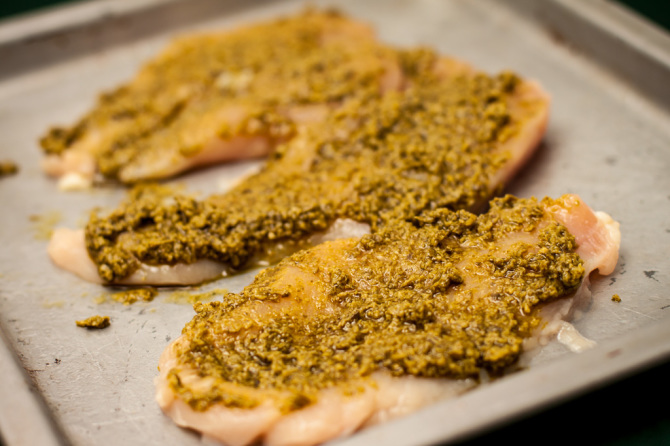 Smother it in pesto. I went a little over board but my husband loves this stuff!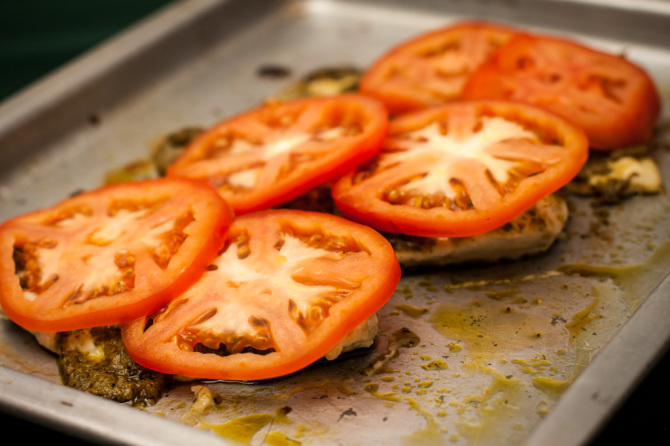 Bake it for 5 minutes then add tomato slices and cheese to the tops.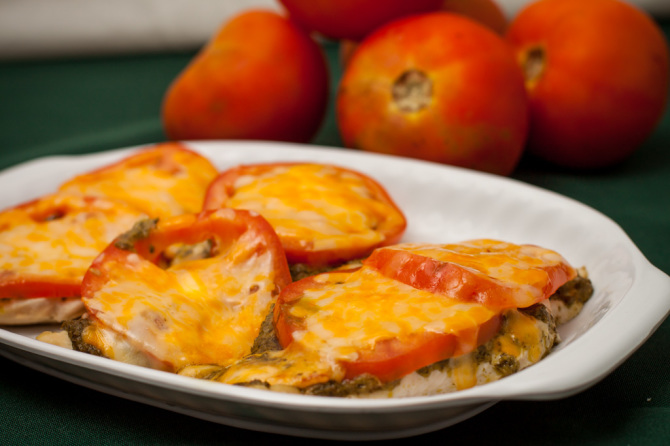 Mozzerella cheese would be nice but didn't have any on hand. It's also very expensive in Costa Rica so I just used some of my imported cheese I brought from the States.
Baked Chicken Pesto
Ingredients:
2 large chicken breasts
1 large tomato
1/2 cup shredded mozzarella cheese
4 Tbs. pesto
Directions:
Preheat oven to 350. Slice each chicken breast in half and place on an oiled baking pan. Place about 1 Tbs of pesto on each half and bake for about 5-7 minutes. Remove chicken from oven and place 1-2 slices of tomato on top of each chicken half. Top with a few sprinkles of cheese. Bake for another 4-5 minutes or until cheese has melted and chicken is no longer pink.
{adapted from: SkinnyTaste}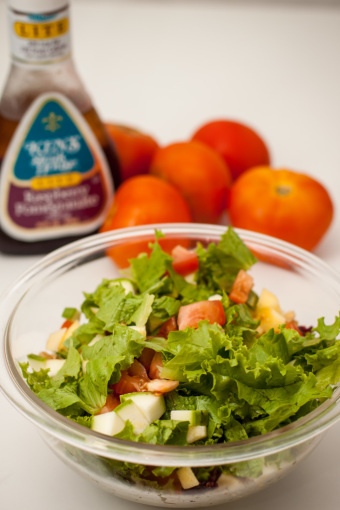 The pesto make this a very juicy and tender meal. It's very delicious! Add a nice salad to it, and wa-lah! A perfect mid-week dinner! (Salad: Zucchini, tomato, candied walnuts, & craisens.)