Celebrate this holiday season this year with these deliciously soft and chewy eggnog cookies! A real treat for all eggnog lovers out there. Easily the best cookie at any holiday party!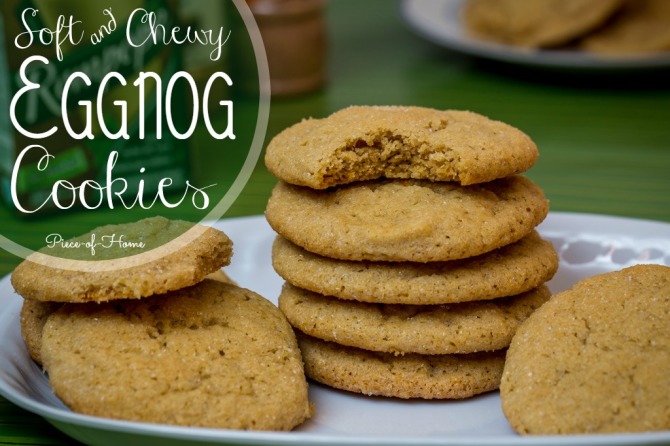 I must admit, I am not a huge eggnog fan. I guess it was never really a tradition I grew up with so I don't have much experience with it. However…
These eggnog cookies are game changing!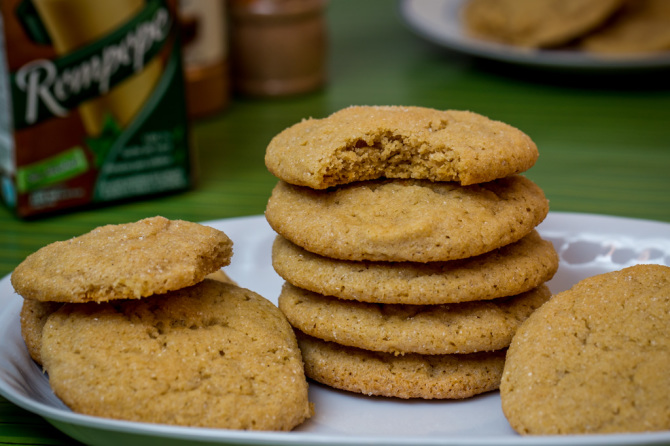 I'm a goner. Hook and sinker. There is just something so addicting about super soft and chewy cookies. The flavor of eggnog mixed with nutmeg has holidays written all over it. It's fabulous!
You have to make them for your next holiday party! I know they will be a huge hit!

Soft & Chewy Eggnog Cookies           

Yield: about 24 cookies

Ingredients:
3/4 cups butter
1 cups sugar
1/4 cup eggnog
1 egg
1 tsp vanilla
2 and 1/2 cups flour
1/4 tsp salt
1 tsp baking soda
1/2 tsp cinnamon
1 tsp ground ginger
1/4 tsp cloves
granulated sugar
Directions:
1. Cream the butter and sugar until light and fluffy.
2. Add the eggnog, egg and vanilla to the sugar mixture. Stir until well combined.
3. In a medium bowl, mix together the flour, baking soda, cinnamon, ginger, cloves, and salt. Gently add to the wet ingredients while stirring.
4. Scoop about two tablespoons of dough and roll into a ball. Roll the ball into sugar until evenly coated.
5. Bake for 10-12 minutes at 350 degrees F. Allow to cool 5 minutes before serving.
Enjoy!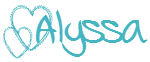 {adapted from: Life, Love & Sugar}