This one pot homemade mac & cheese has never been easier! Extra creamy and loaded with real cheese! This one is sure to make the kids happy!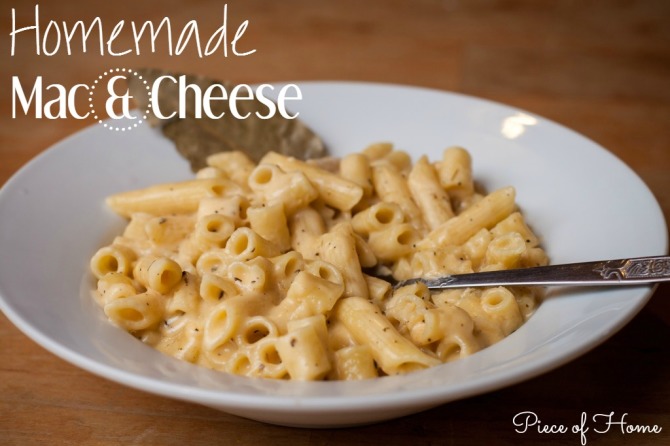 When I was a kid, I never really was into the boxed mac & cheese. Most kids are really into that but for me, fake cheese…eh… not my thing!
Now give me some real cheese, now we're talkin'
My husband isn't into real cheesy things but lets just say, this doesn't ever hang around too long.
Making homemade mac & cheese sounds like a chore, right? Like who wants to take the time to make cheese sauce and get all involved.
Well, let me tell you, this is easy- breezy! It's a no worries, I've got dinner covered kinda thing. Yep, those are the best!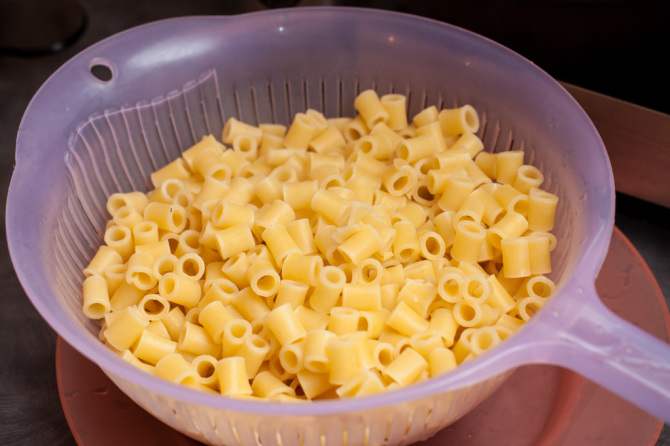 First, boil up some pasta! Make sure they are al dente because they will be cooking some more in the process.
And no one like super soggy noodles… So when the phone rings or the baby cries, get your multi-tasking on and don't over do the noodles! You so got this.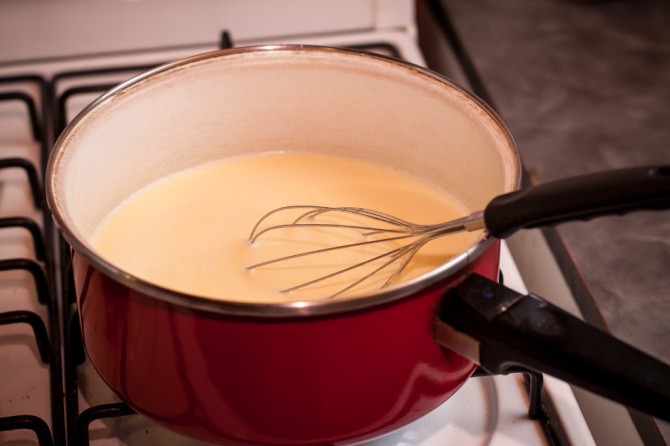 Next, melt 4 Tbs of butter. Whisk in the flour and cook until golden brown. Stir frequently and try and resist the incredible smell coming from the stove.
This smell is seriously one of my favorites! Yummy, mmmmm!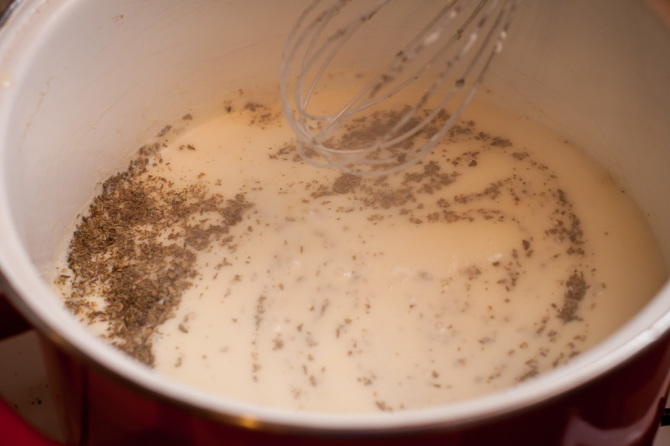 Whisking constantly, slowly add the milk and cook until boiling, about 7 minutes. Reduce heat and simmer about 10 minutes. Remove heat, add butter, mustard, Old Bay and the cheeses.
Oh yes, the cheeses.
Stir until sauce is smooth and then add the noodles. Stir until the noodles are completely covered.
Oh goodness.
How yummy does this look? Um, I think that is my portion. Maybe…
Here is a list of fun things you can add to spice this up.This is a great base and so many ways to get creative with it!  My personal favorite is the Spinach!
Sausage & Spinach Alfredo
– 1/2 pound Italian sausage, 1/2 tsp red pepper flakes, 2 Tbs of heavy cream, 5 cups of washed spinach. Cook until spinach is wilted.
Baked Tomato Casserole
– 1 can of diced tomatoes with juice, small onion diced. Heat in a skillet. Add to the mac and cheese. Place in a casserole dish and sprinkle with bread crumbs. Bake until brown on top.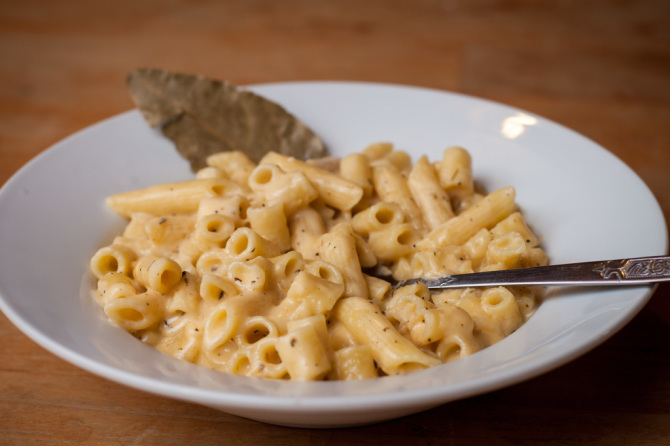 Homemade Mac & Cheese
Ingredients:
1 pound of elbow macaroni
5 Tbs unsalted butter
6 Tbs of flour
4 cups of whole milk, room temp
3/4 tsp of ground mustard
1/2 tsp Old Bay seasoning
8 oz of white cheddar (about 3 cups)
4 oz of Monterey Jack Cheese (about 1 1/2 cups)
1/2 oz Parmesan Cheese, grated (about 1/4 cup)
Directions:
In a large pot of boiling water, cook the macaroni according to the package. Drain and set aside.
In pot, melt 4 Tbs of butter over medium heat. Whisk in flour and cook stirring frequently, until the mixture is golden and has a nutty aroma. About 4 minutes.
Whisking constantly, slowly add the milk. Cook until boiling, about 7 minutes. Reduce heat and simmer for about 10 minutes. Remove from heat and add 1 Tbs of butter, mustard, Old Bay, and cheeses. Stir until the cheeses are melted and sauce is smooth. Season with salt. Add macaroni to the sauce and combine until the sauce is covering the noodles. Serve warm.
This is a great meal that uses the leftovers as a complete new meal. This a 3 time meal! Perfect for busy weekdays and family nights!
{adapted by Everyday Food}