For a quick fix to make your furniture look amazing, this easy DIY table varnish is the best go-to solution!
I have been so tired of putting always needing a tablecloth. I love tablecloths, don't get me wrong but who doesn't like a nice shiny table! The table we have at our house has been, uh, well loved….
So, I started in on a simple project for the table! I was really excited once I was halfway through and realized how nice it was turning out!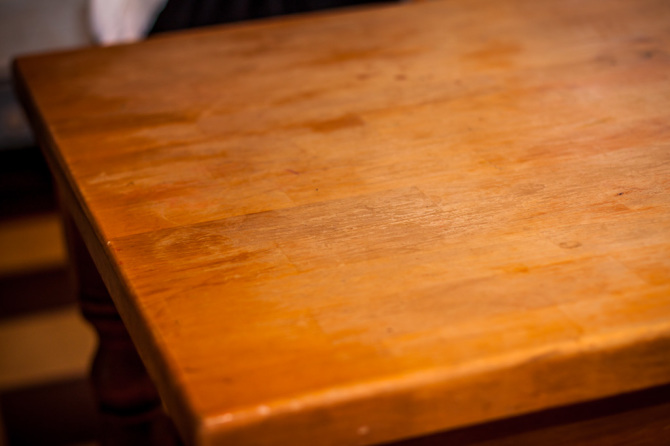 I didn't even have to sand anything! Obviously, sanding a table and re-varnishing would make it look really nice but this was just a quick fix, easy project that only took 30 minutes!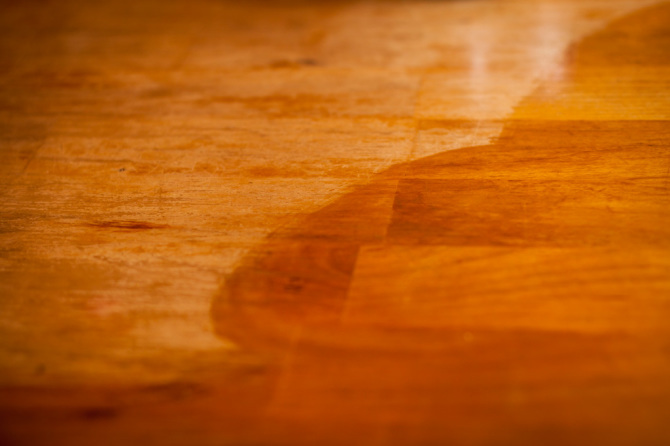 You can really see the difference here, each swipe was just making the table look better and better! What's the trick you ask? Only two ingredients. Vinegar and Olive Oil.
Say What!?
Just mix the two together in a bowl, and using a soft cloth, rub the mixture into the wood.
Just like that, simple and super easy!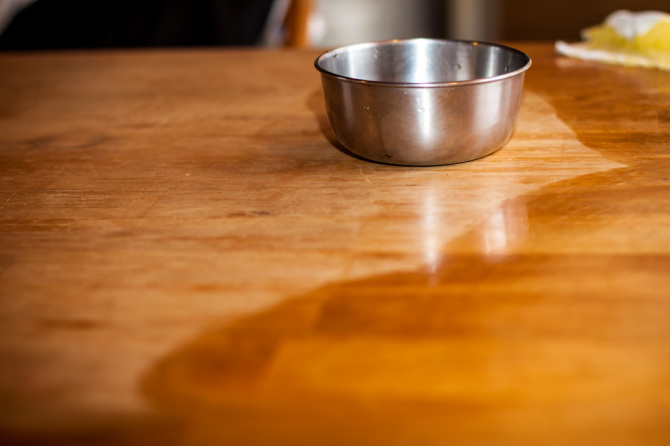 Once the mixture has been rubbed in, let it soak in and possibly do another coat. Once it has had a good soak then run over it with a paper towel to soak up any excess.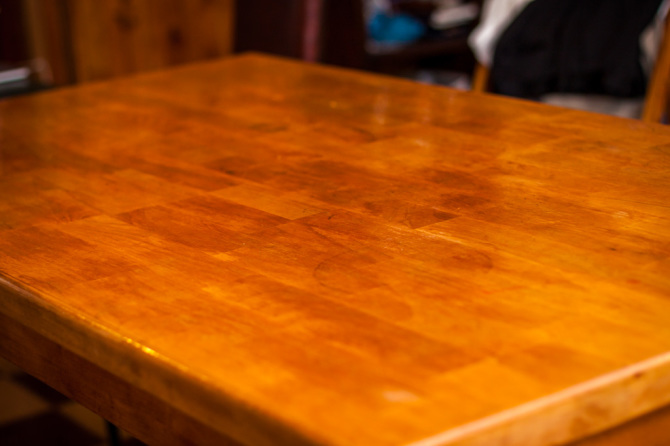 Just beautiful! I figured it was worth a try and I am so glad I did it! Much better!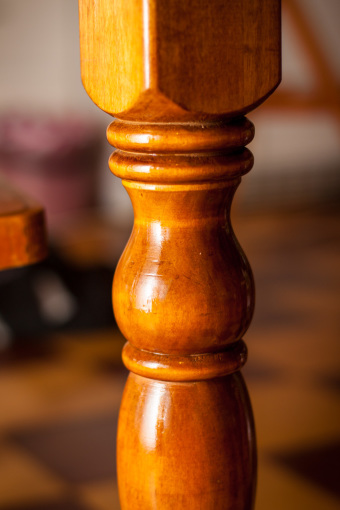 DIY Olive Oil & Vinegar Re-varnish
What you will need:
A small mixing bowl
A soft cloth
3/4 cup Olive Oil
1/4 cup White Vinegar
Directions:
Mix together the Olive Oil and Vinegar and using a soft cloth rub into the wood you are re-varnishing. Rub two coats and let soak. Using a paper towel, rub off any excess oil that has not soaked in.
Perfect! The table should look much, much better!