This is one of my favorite lunches! Its so light and refreshing, sometimes I forget to make it! With a nice piece of lettuce, it gives me just the refreshing meal I look for around lunch time! Everyone has their own way of making tuna sandwiches so this is how I make mine!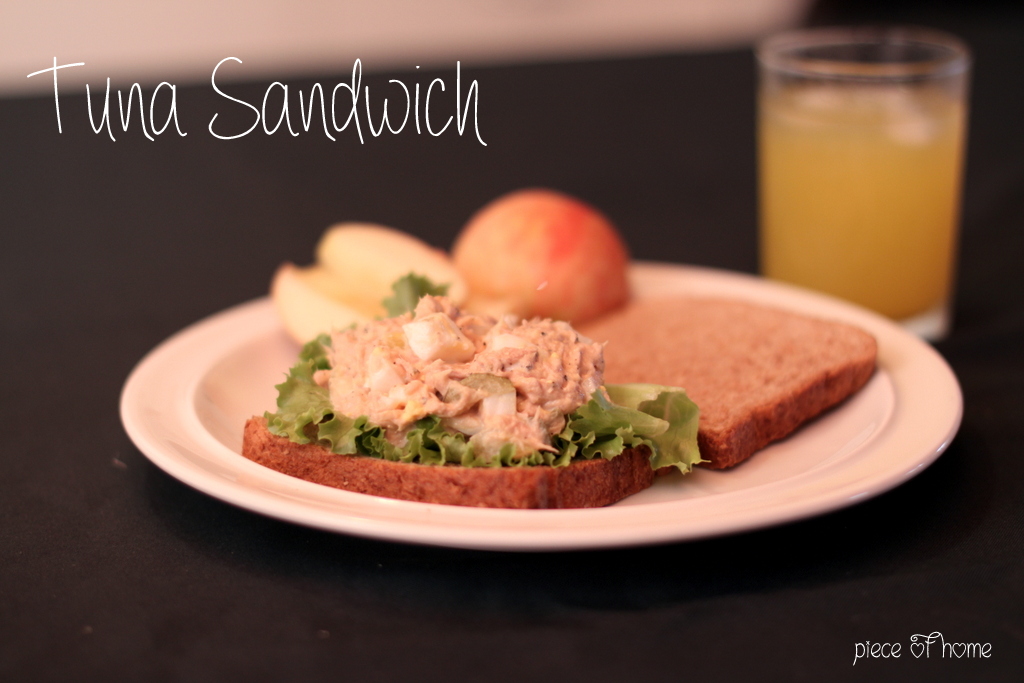 Tuna Sandwich
1 can of tuna
1 hard boiled egg
2 Tbsp of onion
1 large pickle diced
1-2 Tbs of mayo
2 teaspoons mustard
1 teaspoon oregano
dash of salt and pepper
Directions:
Mix all ingredients together and serve on a leaf of lettuce and bread. To make this recipe healthier, you could also eliminate the bread and eat only on the lettuce. Enjoy!