Arroz con Pollo is a typical dish in Latin America infused with a delicious bold chicken flavor that everyone loves! This is a great one-pan meal that is ready in no time!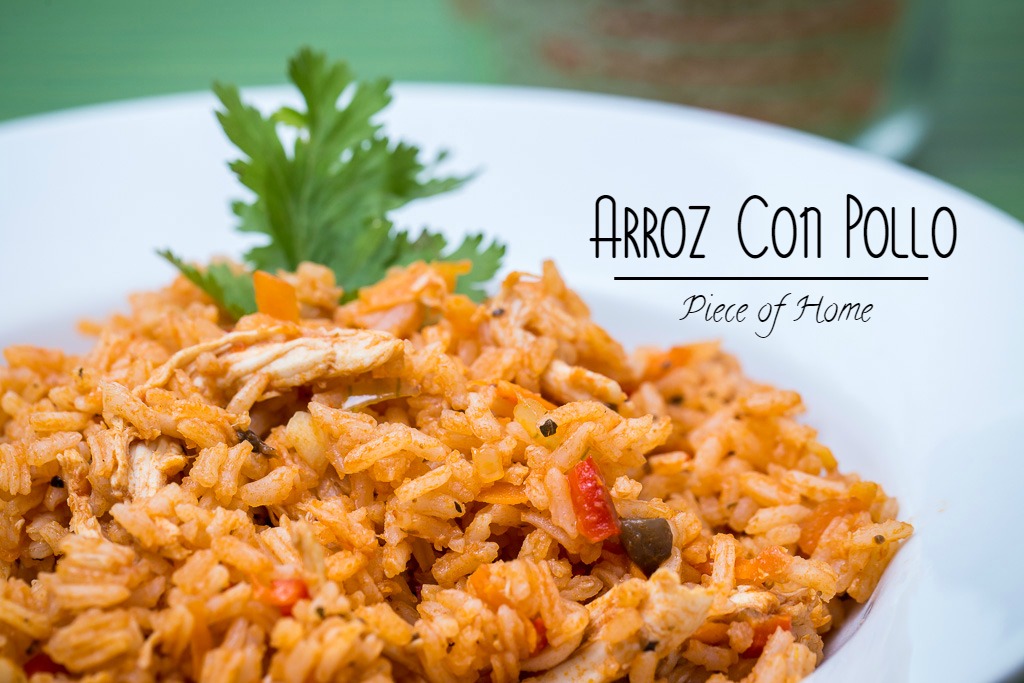 We never realized how much the locals LOVE Arroz Con Pollo until one night, one of our friends was having a birthday. Just to complete the story, on a regular basis as in like everyday, they eat rice and beans. We asked him what he want for his birthday and he right away said, Arroz Con Pollo.
Um… Don't you have rice every day!!??
Well, Arroz Con Pollo is different. And it's really delicious. So I could see where he was coming from!
Have a fiesta tonight and try Arroz Con Pollo!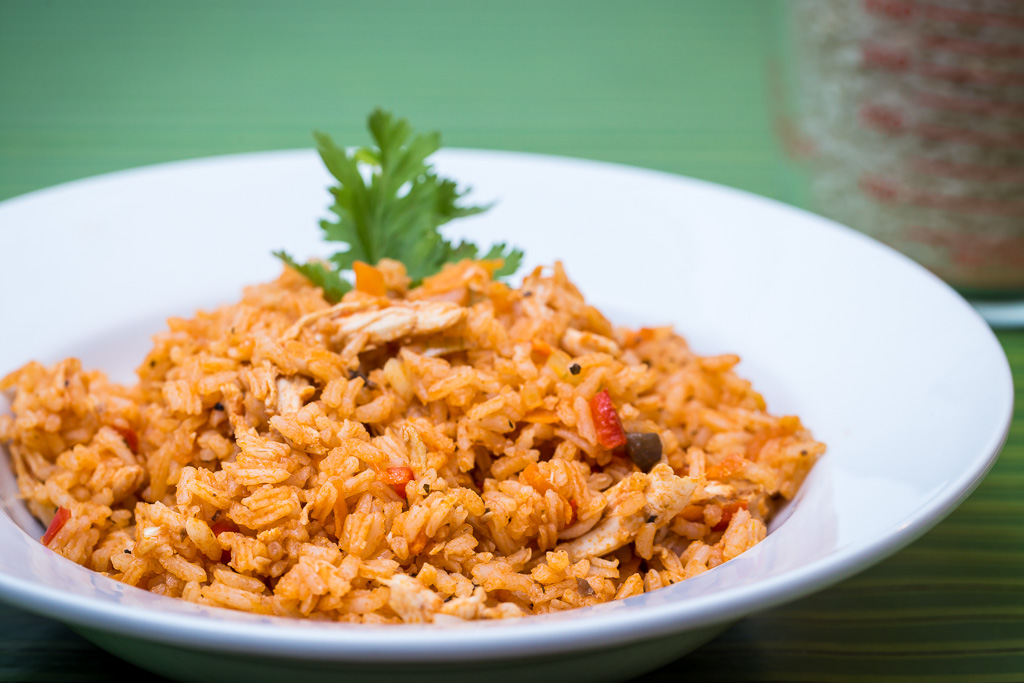 Arroz Con Pollo 

Ingredients:
3 cups rice, cooked
2 Tablespoons Olive Oil
3 cups chicken broth
1/2 small onion, diced
2 cloves garlic, minced
3 Tablespoons minced cilantro
1/4 cup red bell pepper, diced
2 cups chicken , cooked, shredded
2 cups spaghetti sauce
1 Tbs. Salsa Lizano or Soy Sauce
Optional Additions: corn, chopped green beans, peas
Directions:
1. In a medium saucepan, boil the chicken in water until no longer pink. Reserve the water to use for chicken broth.
2. In a large saucepan, heat olive oil until bubbling. Add the rice and stir until browned.
3. Add the chicken broth and stir. Cover and let simmer until rice is tender. About 20 minutes.
4. Meanwhile, prepare the rest of the ingredients. Shred the chicken, chop onion, dice bell pepper and mince garlic.
5. Once the rice is tender, add the chicken, onion, bell pepper, garlic, and sauces to the rice. Depending on how juicy you want the rice, you may want to add less or more spaghetti sauce to get the right consistency.
6. Heat on low until the rice is warmed evenly. Serve hot.
Enjoy!
In Costa Rica, Arroz Con Pollo is always served with potato chips. We haven't figured out why but that is the tradition! Some of the locals use different sauces that you wouldn't be able to find in the States but this is the closest I've come to their recipe!