Chile was one of our favorite countries to travel in. We really enjoyed the beauty of the country and saw some incredible places! These are some of our highlights. You can check out more in depth our travels and what we saw when traveling in Chile at Uneven Sidewalks .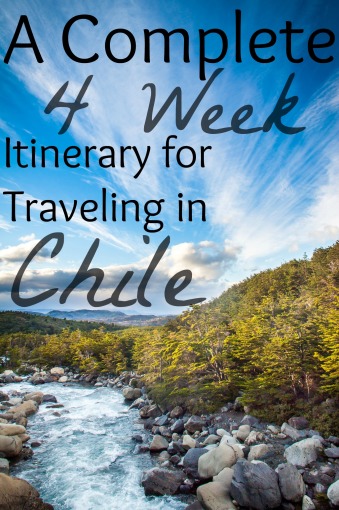 Santiago
Our first stop was Santiago. We flew in around mid-day and must admit, I was a bit surprised by the dryness of the city. However, once we got into the downtown area, it was so full of color and people I almost forgot about it. Except when it got so hot, then I remembered it was desert haha!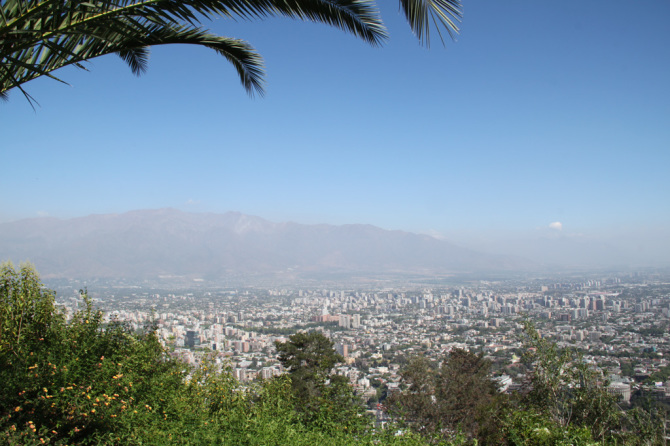 Siete Tazas Waterfalls
Siete Tazas was one of our extreme adventures in this country. We hitchhiked about 120km to get to these falls and what an experience it was! We met lots of nice people who helped us out and must say that Chile had some of the nicest people we had ever met! We were so happy that our trip started out right, even though this was a risky adventure!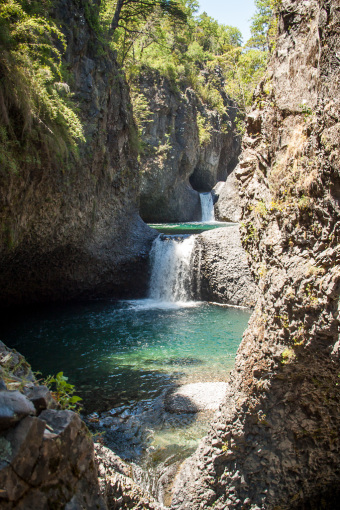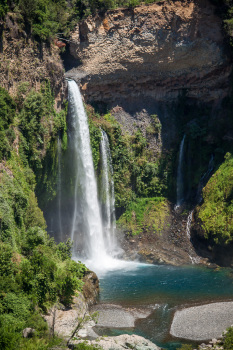 La Princesa Waterfall
On our way to see some National Parks, we stopped to see this waterfall called La Princesa. It was off the beaten path and seemingly not a really popular destination but we loved it! Places are always better when they are not super tourist driven. This was such a quiet little place and beautiful scenery, we wished we had a picnic!

 Parque Conguillío
Parque Nahuelbuta and Parque Conguillío are a must to see!  It's so beautiful to see the snow covered volcanos and shimmering lakes!  There are lots of different hiking trails and roads to drive around and explore. We loved these parks!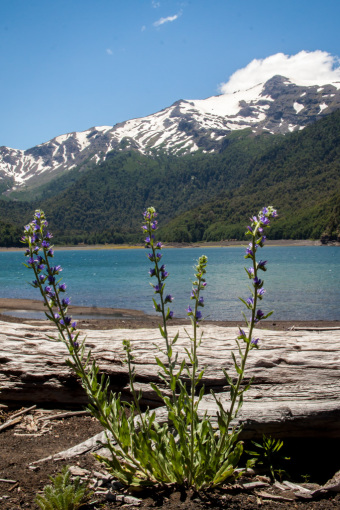 Bus Rides
We took soooo many long bus rides in this country (and by long I mean 30 hours…) We loved the country we saw and wouldn't have changed our method of traveling for anything. There is so much that we would have missed if we would have taken a plane. One of our long bus rides was from a town called Osorno that we took down to the southern part of Chile called Punta Arenas. This bus ride was our favorite of our whole trip because we passed literally right through the Andes Mountains and got to see so much.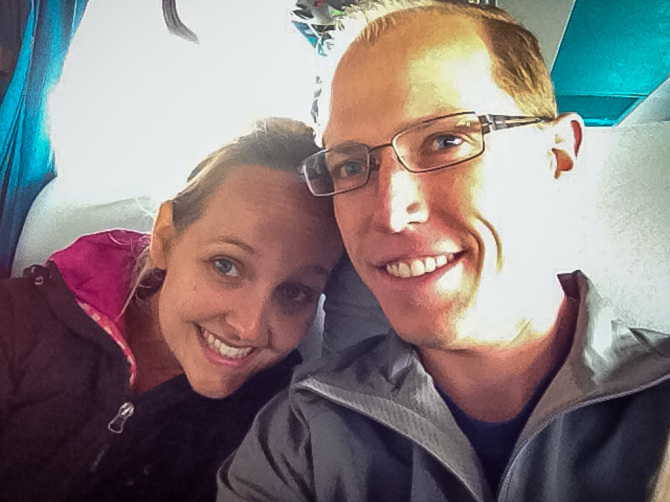 Punta Arenas
Punta Arenas was cold! We were not prepared for the cold weather but bought some gloves and beanies and then we were much warmer! I basically layered all my shirts and all my jackets to stay warm because we did pack light!  We took a day trip out to an island that is full of penguins! It was so fun! The babies are these super fuzzy little things! The penguins all live like families, it is the cutest thing!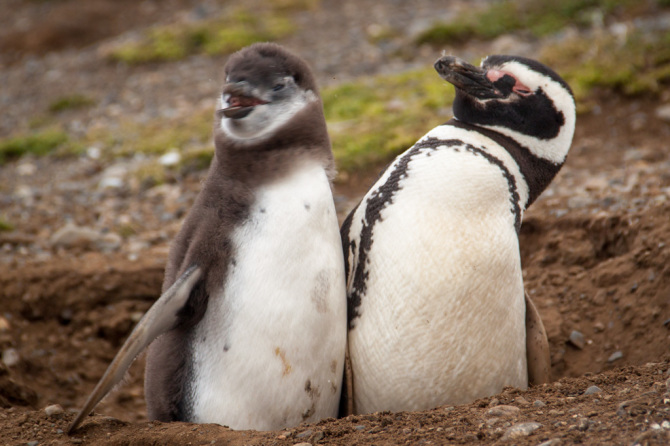 Torres Del Paine National Park (Our 50 Mile Hike!)
We heard about this hike when we were in Punta Arenas and decided to give it a go. We hit up the local mall for some new shoes and gloves, and set out! Good thing we got our waterproof Columbia Shoes or we would have been up to our necks in mud! This hike was the highlight of our whole South America trip. We saw lots of cool things but this place has a majestic feel to it, almost untouched. It was in our opinion, Mother Nature at her best (or that we have ever seen) We saw icebergs, ice fields, snowy mountains, flower meadows, avalanche, creeks, etc… It was amazing! Check out our full hiking trip here!